Bugatti cars are special even among the regular premium luxury cars which is why only a handful of top celebrities around the world own these vehicles.
Tom Brady famously owns a Bugatti Veyron while Andrew Tate has a Chiron Pur Sport in his garage. Now, both these celebrities are extremely popular. On one side, Tom Brady is an NFL legend making him one of the greats of the sport. Needless to say, his fan following is quite extraordinary. On the other hand, Andrew Tate is a 4-time World Champion in kickboxing. Their garages are full of ostentatious automobiles but the Bugattis are the main attractions in both cases.
You may also like: Top 5 Cars in the Car Collection of Tom Brady
Tom Brady's Bugatti Veyron
The Bugatti Veyron in the car collection of Tom Brady is a special edition version of which only 450 were ever made. This makes it even more special which is why it costs a jaw-dropping US$3 million. It comes powered by an 8.0-litre W16 quad-turbo engine that makes a colossal 1,200 hp of peak power making it one of the most powerful production cars ever. This potent engine is mated to an automatic transmission propelling the hypercar from 0-96 km/h in a mere 2.5 secs.
You may also like: Car Collection of Derek Carr is OPULENT
You may also like: Watch Andrew Tate (Top G) Reveal His Multi Million Dollar Car Collection in 26 Seconds
Andrew Tate's Bugatti Chiron Pur Sport
Similarly, Andrew Tate has a Bugatti Chiron Pur Sport sitting in his incredible garage. This is an even more special version as only 60 units will ever be built. It comes powered by an 8.0-litre W16 quad-turbo engine that generates an unbelievable 1,577 hp and 1,600 Nm of peak power and torque. This engine comes mated to a 7-speed DCT automatic gearbox that powers all four wheels. It has a top speed of a mind-bending 350 km/h and a 0-100 km/h acceleration time of just 2.5 secs. The price tag of this rare beauty is a whopping US$5 million.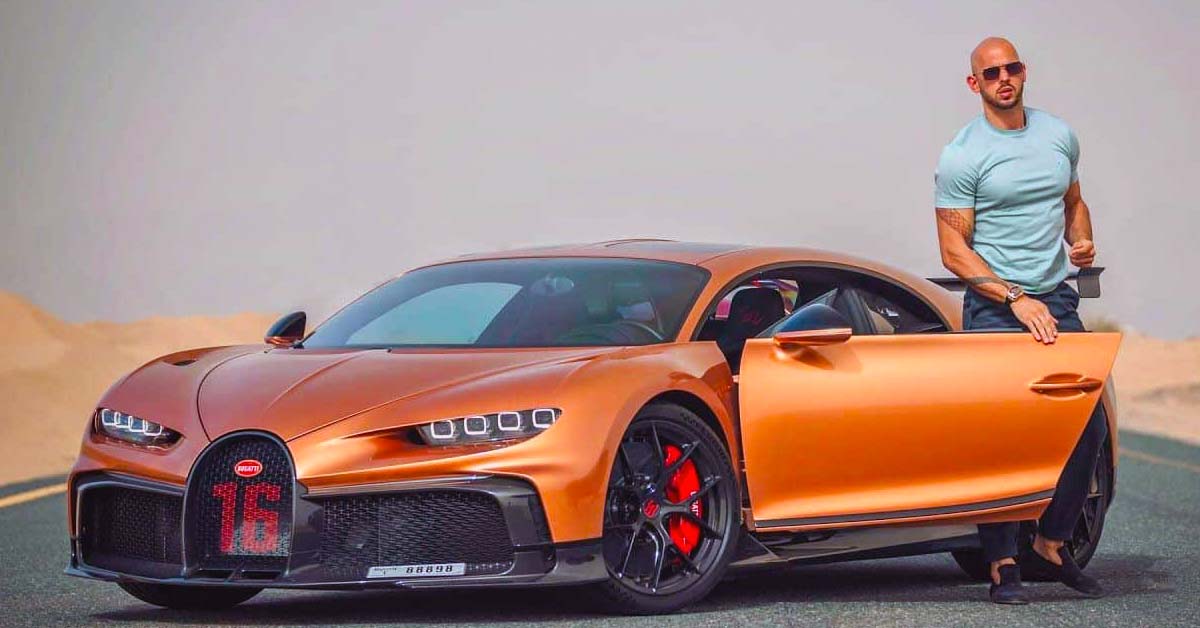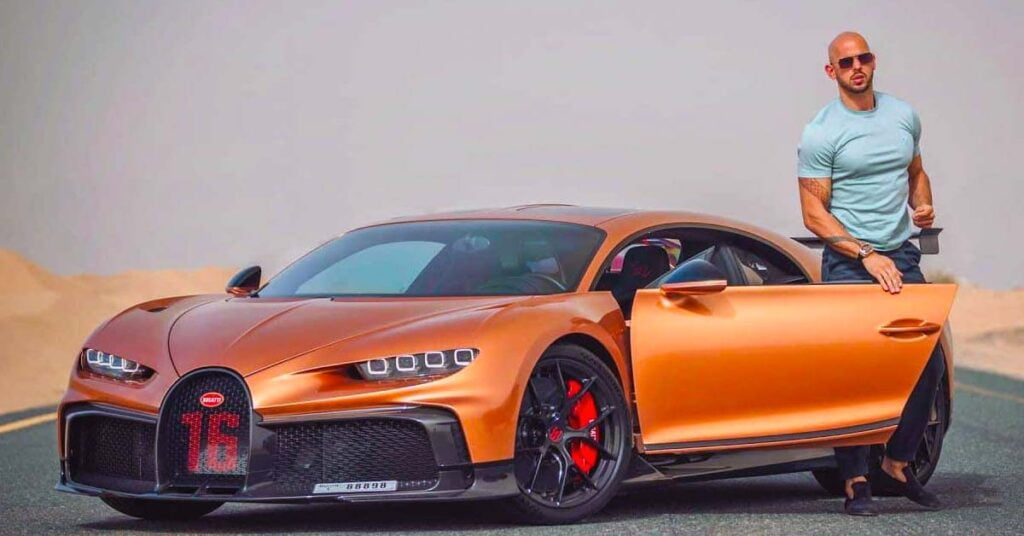 You may also like: Andrew Tate's Car Removed from Official Bugatti Instagram Page
Note that the Veyron is the older version of the Italian hypercar maker while the Chiron is the newer of the two. Also, both these are super-special edition models. The powertrain of Chiron is more advanced than the Veyron and the former is also more exclusive. That justifies the price difference between the two although with the kind of net worth both these celebrities have, we don't think a couple of million dollars here and there will make much difference to them.