SEMA has seen some crazy concepts, custom cars, and hot-rods over the years and 2019 was no different. So here's our pick of the Top 5 cars from SEMA 2019.
SEMA is one of the grandest automotive events in the calendar of USA and it is held at the Las Vegas Convention Centre. SEMA stands for Specialty Equipment Market Association and every year the event sees tons custom cars, crazy builds and hot-rods that push the boundaries of innovation and engineering. The 2019 SEMA has just wrapped up and this year was no different. There are so many cars at SEMA that covering all of them is never possible. So here we have compiled a list our top 5 cars from SEMA 2019:
Ford Mustang Lithium Prototype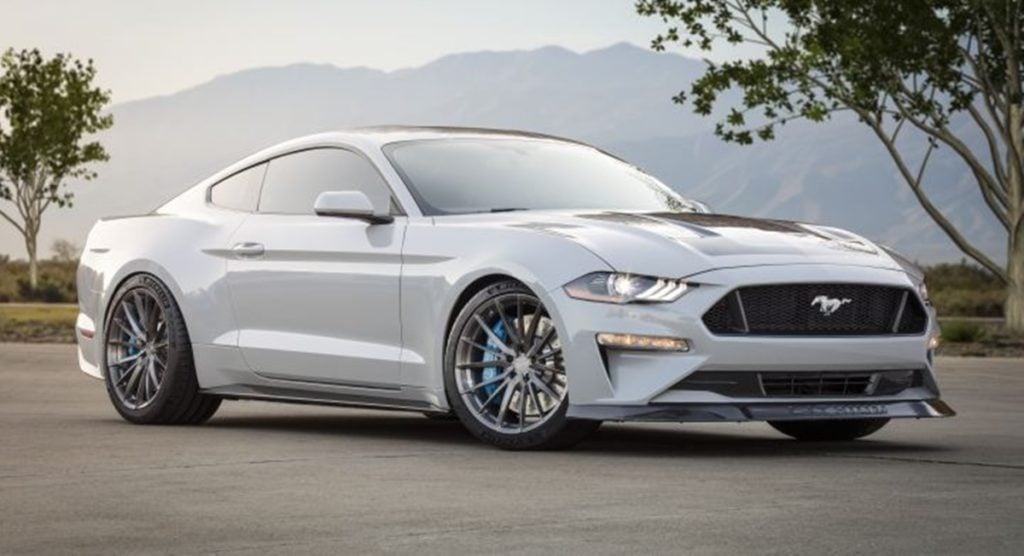 What does the Lithium in the name suggest you? Yes, the Mustang Lithium is an all-electric Stang. But before you already cringe at the idea of that, hear out some specs before. Its got 900 ponies and 1355Nm of of torque. Oh, and we haven't yet mentioned that it gets a 6-speed stick shift. How on earth does that happen? Well, Ford has collaborated with Webasto to create the Mustang Lithium that incorporates an 800-volt battery by Webasto. The gearbox gets billet internals to handle the absurd torque figures and has been sourced from Getrag.
Other equipment on board worth nothing is a Super 8.8 differential and Forgeline wheels shod with Michelin Pilot Sport 4S rubber. It also gets 4 driving modes: Valet, Sport, Track and Beast. Yes, there's a driving mode called beast. Three pedals is certainly very satisfying, particularly in such modern times. This however is only a concept and it will most likely never make it to production. Sad!
Toyota Supras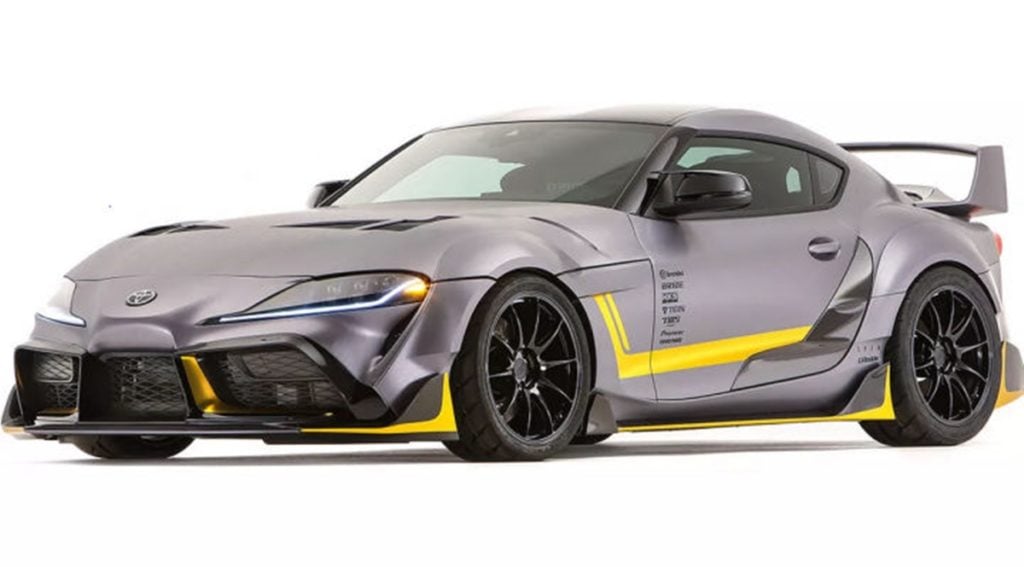 Toyota had said that the new Supra is a good base for tuning but we weren't expecting something quite like this. Seems like Toyota had downplayed the output figures of the BMW-sourced inline-six engine by quite a margin. Toyota showcased four versions of the Supra at the SEMA 2019: Hyperboost Edition, Wasabi Edition, Heritage Edition and the Concept 3000GT.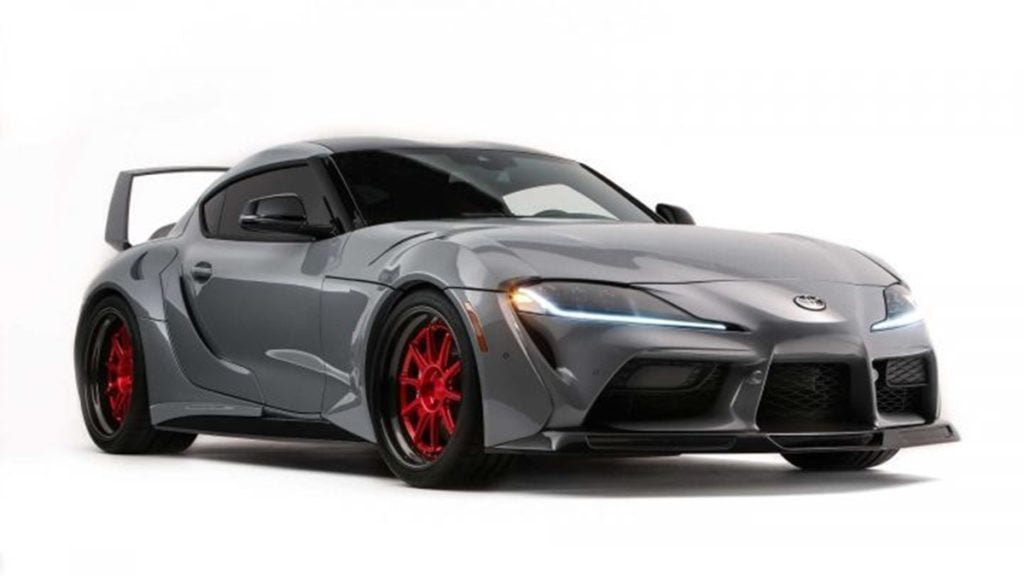 Starting with the Hyperboost Edition, it produces 750PS of power, features a carbon fibre widebody kit, 20-inch Lightspeed wheels with carbon-fiber rims, and KW V3 adjustable coilovers. The Wasabi Edition is built by the Toyota Genuine Accessory Team and it comes painted in a rather vibrant shade of green. It also gets Öhlins Road & Track adjustable coilovers, Brembo 6-piston calipers, and a neat body kit.  Then there was the Supra 3000GT which is a concept which harks back at legendary MKIV Supra TRD 3000GT. The engine remains stock but it gets Tein Street Advance Z adjustable coilovers, 19-inch wheels, Toyo Proxes R888R tires and a custom exhaust from HKS.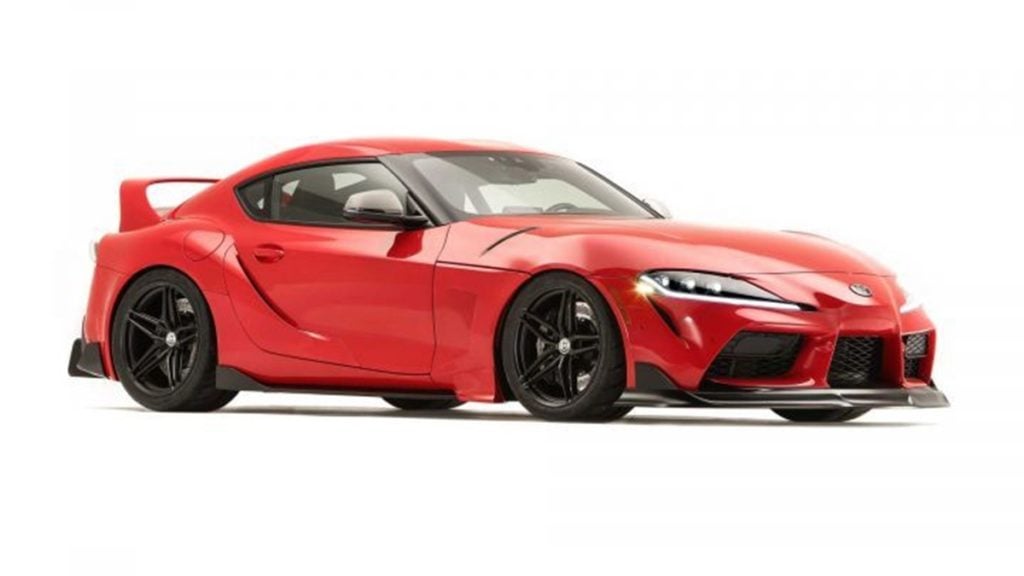 Last but not the least, there was the Supra Heritage Edition. The 3.0 liter, inline-six engine in this Supra was tuned to produce over 500PS and it also gets custom intake, a three-inch exhaust, a Mission Performance ECU, TEIN adjustable coilovers, monoblock Brembo calipers and more. It also gets a rear wing, body kit, headlights and tail lamps that is reminiscent of the legendary MKIV Supra.
Dodge Challenger Drag Pak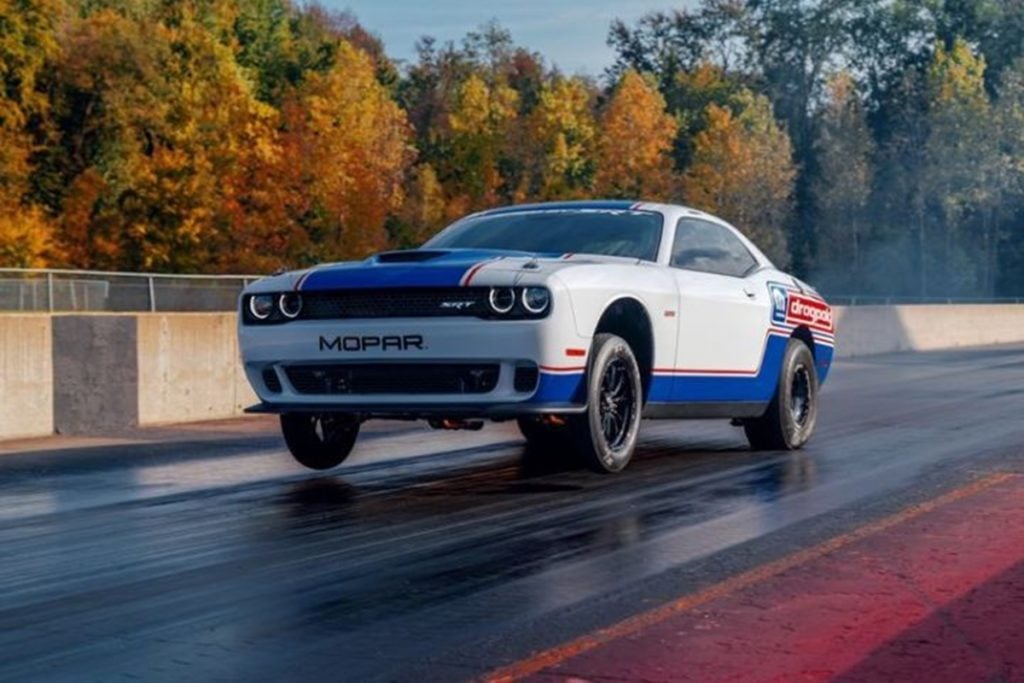 Dodge unveiled this track-only version of the Challenger. It is just limited to 50-units and its powered by a supercharged 354-cubic-inch HEMI® V-8 engine paired with a T400 three-speed transmission with a Kwik-Shift manual shifter. This Challenger is just meant for the drag-strip and comes standard with Wheelie bars and a parachute mount attached to the chassis. The car comes draped in a red and blue livery that is inspired by the original muscle car era of the 1970s. There is also a blue Mopar logo and red "dragpak" badging on the rear quarter panels. 
Also Read : Top 10 Motorcycles from EICMA 2019 Coming to India!
2020 Honda CR-V Hybrid — Dream and DO Build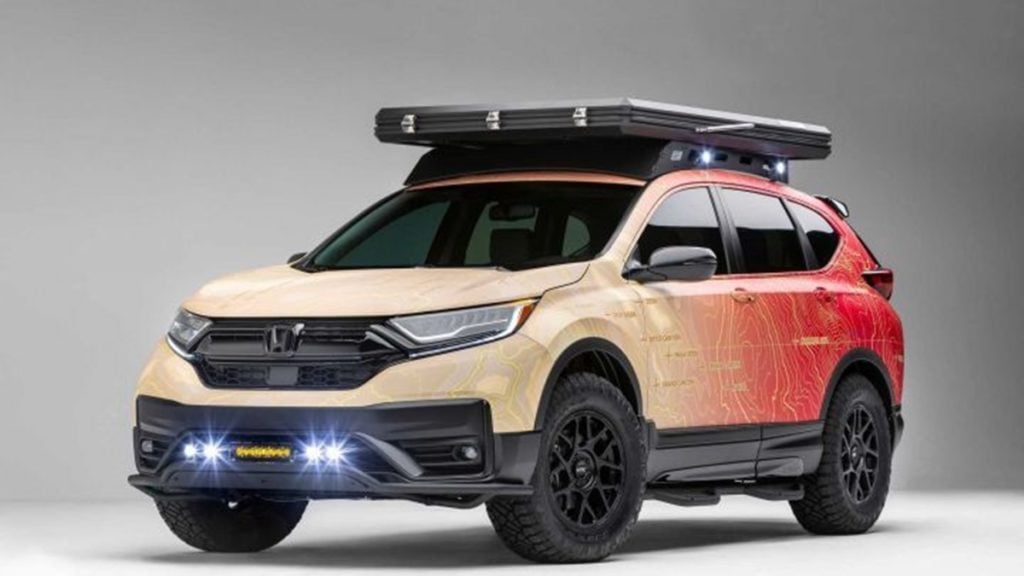 Honda was celebrating 60 years in the United States and their stand had quite a few interesting cars like the 2019 Passport, Ridgeline pickup, Formula Drift Civic Si, and even a 1968 Honda S800 Coupe "Outlaw" sports car. On display was also a custom CR-V done by Jsportm which is essentially a CR-V for the adventurous kind. The CR-V DO packs in quite some practicality and versatility with 1.5-inch lift kit, side steps, and roof basket from Jsport, 17-inch KMC off-road wheels shod with Nitto Terra Grappler all-terrain tires, and a mountain bike fixed on the roof. The Dream build on the other hand gets additional decals, rear tire gate, clamshell-style rooftop tent, and a slide-out refrigerator. 
Also Read : Rolls Royce Unveils the Cullinan Black Badge Edition!
Hyundai Kona Ultimate Concept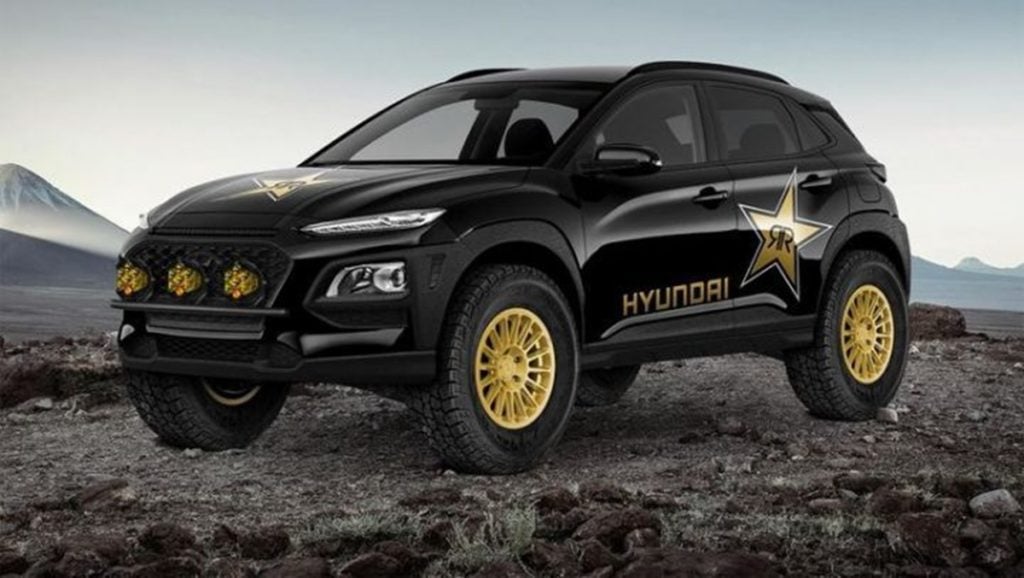 This is not your regular, humble Kona electric but a AWD Kna that has been customized by Rockstar Garage. We have seen Rockstar work on the Tuscon and the Sante Fe before and as for the Kona, it comes painted in black with gold accents. The SUV sits on 6-inch Motegi rally wheels clad in Thompson race-grooved rubber suspended on King suspension. It is powered by a 1.6 liter, turbocharged engine which now gains a Race Chip performance tuning, Magnaflow exhaust and K&N filters billet intake to boost the output