Today we bring you a first hand review of the Toyota Etios. An 18 month ownership review by Ritij. Call it my version of the Batmobile. But yeah, I can drive it around the city without turning heads.
It all started some 2 odd years back when my dad got transferred and our reliable Maruti 800 was going away with him to a different city. And then started the fight between the top model of a premium hatch or a mid-level model of an entry level sedan. But as is the Indian school of thought, we will prefer a three box sedan in the garage rather than a premium hatchback. So we all settled down for a sedan and the options were Tata Manza and the Swift Dzire. Just at the right time, Toyota launched their first budget offering for the Indian market in the from Toyota and despite its uninspiring looks, it still looked better than the Maruti Dzire and the Tata Manza.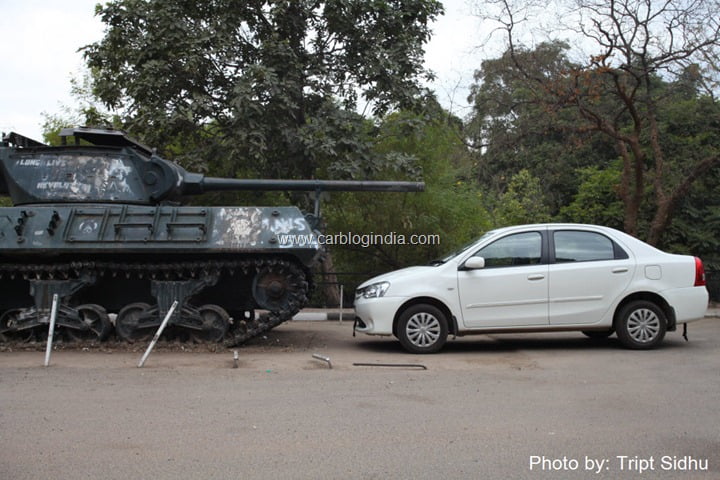 A 3 months booking and it was the 4th of July 2011 that the white beauty started to adorn my garage. The salesman claimed that it would give a mileage of 17.6 Km to a litre as per ARAI but real life figure has been not something Toyota will be proud of. It managed 11 Km to the litre in the initial stage but I thought that fuel hungry 1.5 litre motor would start giving me more once the first service got done. But the average just increased to 12 Km to a litre in city conditions with an air conditioner and quite decent driving manners. So after the first service got done, the car became a lot more responsive and then was the time, I thought of throwing caution to the wind and testing how much could this car do on city roads.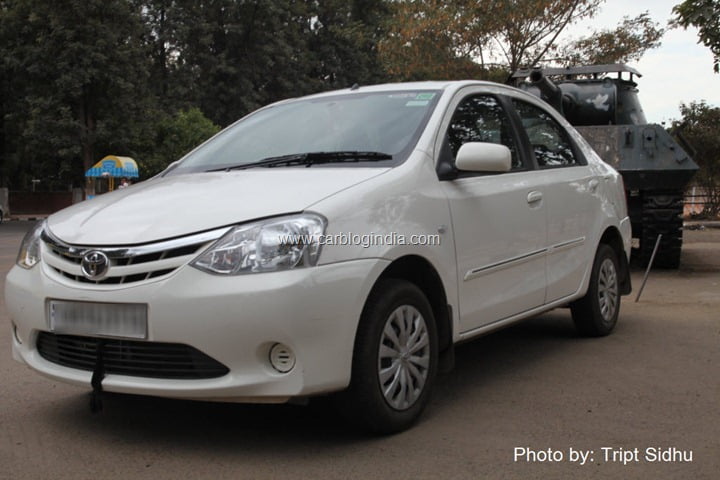 Agility Personified! I have driven almost every car from a Nano to a Audi A6 but except for the Cruze, I could not really find a car that could be this agile. It would cut through the traffic at quite a fast rate and that too, without a downshift. You can put it in the 5th gear at a speed of 40 km/h and it will pull all day long through the city roads. The car has 90 horses on offer at the tap of a pedal and coupled with a weight of 915 kg, it makes quite the performer on City roads. Its got quite an effective Air conditioner and manages to keep the car cool in the scorching heat of Northern India. The capable performer this car is, it has managed to put a grin on my face every time the traffic light turned green and I saw the cars in my rearview.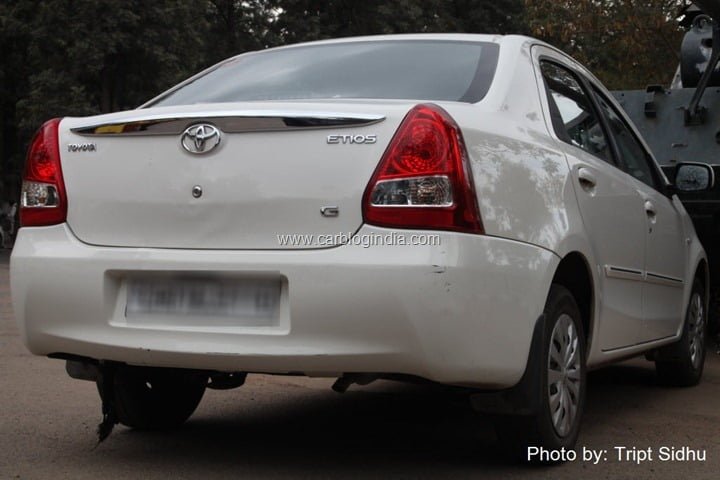 The car was going to be used mainly for city use with a long trip once every quarter. The car is quite a capable performer on the highways too and with constant speeds of over 100 km/h with 5 adults seated, manages to return a whopping 15 Km to the litre. But what I used to get on the city roads with just a couple of persons seated, was way less. The car would hit the 100 km/h mark in somewhere around 12-13 seconds if given the road. You'd be wondering I have been going on and on the way it accelerates. Now let me tell you about the way it stops. I have a non ABS model and yet the brakes inspire a lot of confidence with a strong steering feedback. The car does not skid under hard breaking despite lack of ABS and I wonder what great braking power it would have in ABS variants.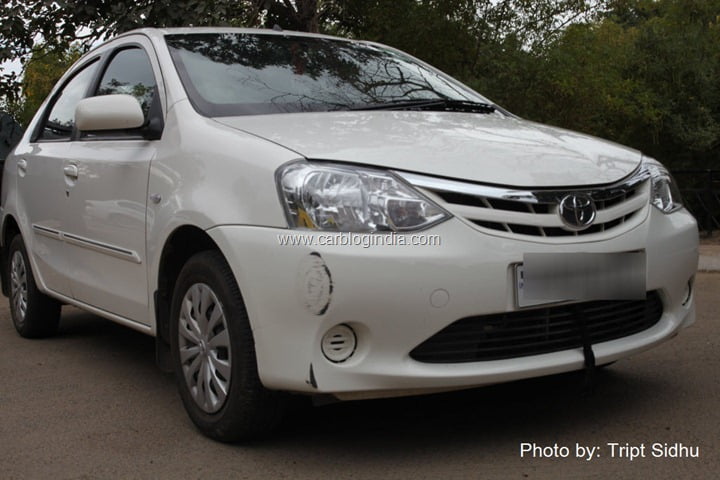 The backseat of the car can seat 3 adults pretty comfortably and you can fit in 4 tightly. The way your hatches squeeze in 3 people, it manages 4 so it's kind of a plus. The boot is something worth boasting. It has a 595 liters boot and a lot of cars priced higher and even the luxury segments have a smaller boot. We Indians travel with a lot of baggage and it can carry almost everything. Its got some quite useful features as cooled glove-box and cup holders that can actually hold bottles! The interiors are uninspired, dull and what not. But seeing the practicality it offers, they can be overlooked. I hear that they've brought in Beige interiors now which are a big up from the Grey-Black interiors I have.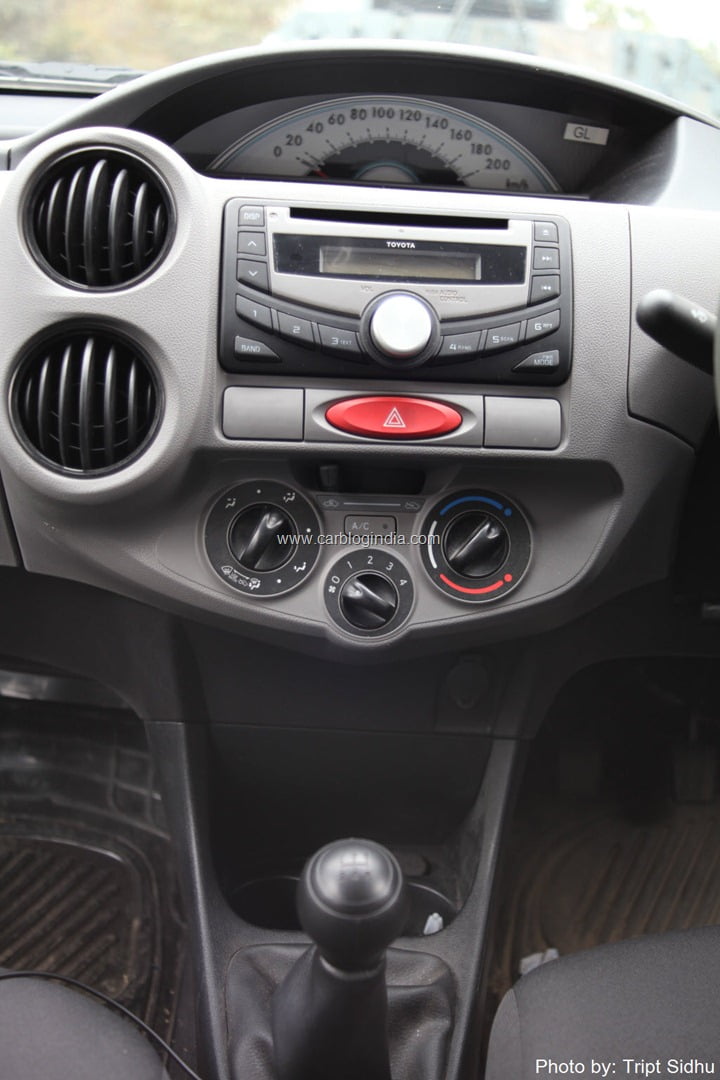 The car has its plus points and negatives with the interiors being an eyesore. But then I'd any-day overlook them over the ability to carry the Big Fat Indian Family. So here I am, just an average guy with a connection to his car that I could never explain. I love the car probably because I learnt to drive on this one, and I still don't let my driver or guard to wash this car. I wake up every morning, and go wash this car. There are people to who drive to reach destinations. For me, this has been the car that makes me go places as I get one more time to drive it. I am a common guy and this review was from an average guy's point if view, not some Automobile geek. I will still recommend this car to you if you're in for a petrol entry level sedan. If you're looking for a diesel one, I hear it gives 22 Km to a litre in diesel guise. And yes, it reads 7205 Km on the odometer. Do drop in comments below to tell us as to how did you find our review.
P.S.- It ain't dent-free either.
More Pictures: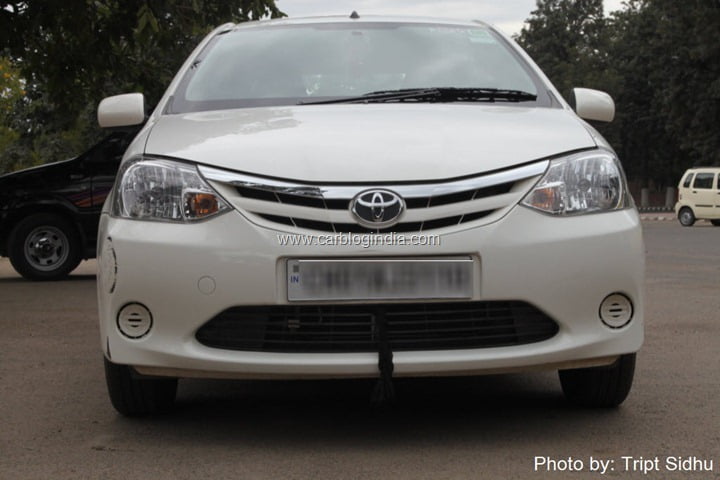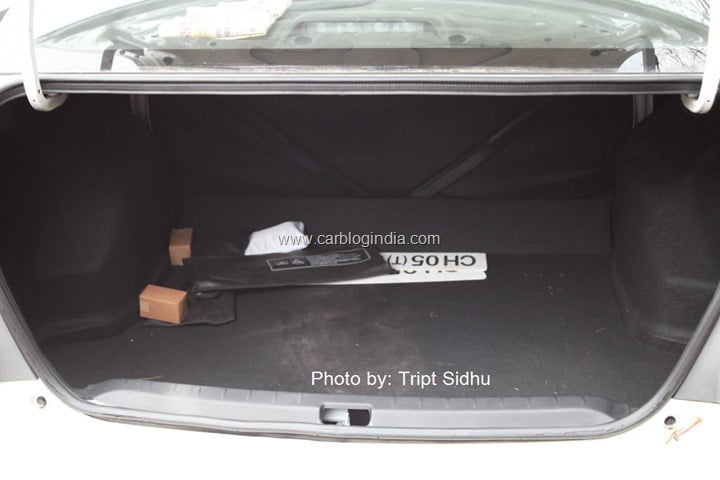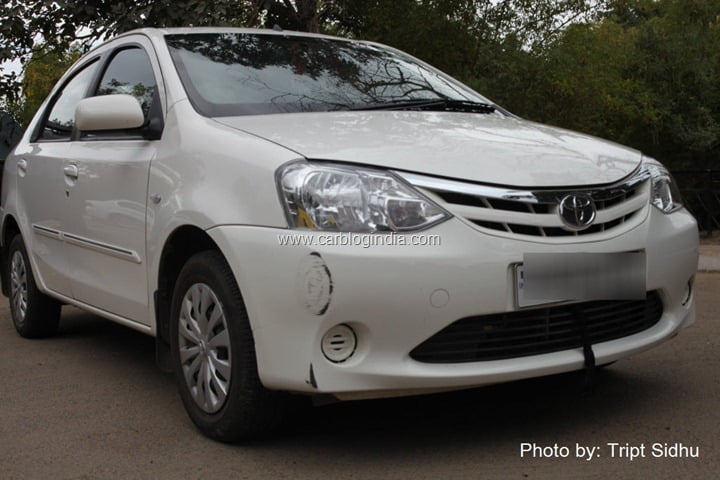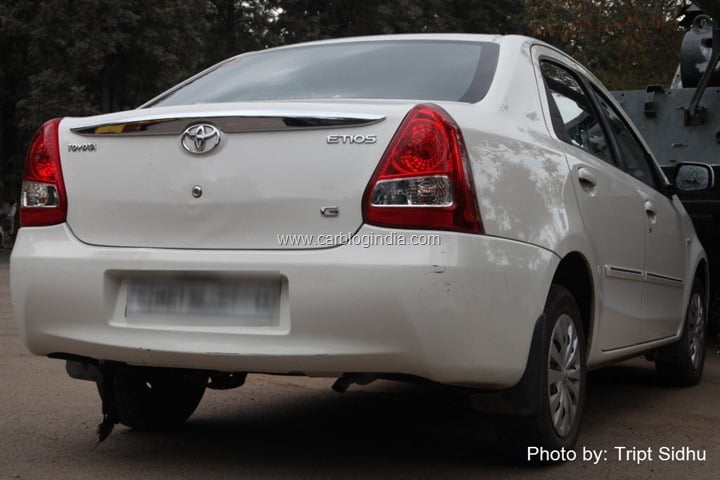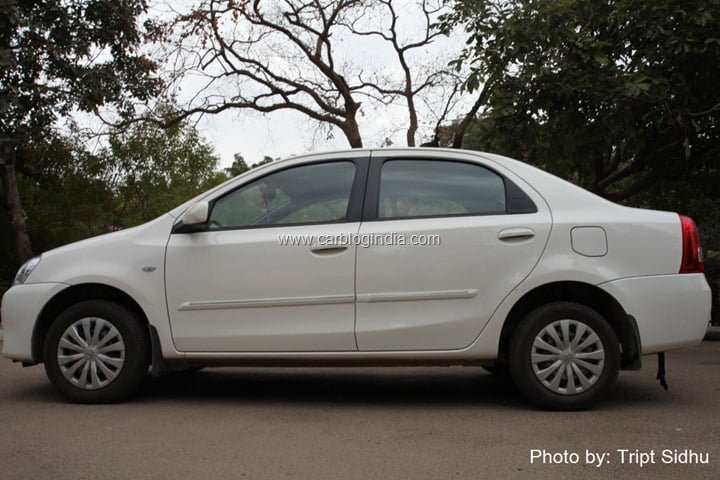 Check out more Car Reviews from Car Blog India.
Join us for FREE NEWS Updates on our Whatsapp Community or our official telegram channel.