People keep devising innovative ways to test the build quality of their cars and this is one of those.
Toyota Fortuner is arguably the most durable and solid SUV in India. Toyota is world-renowned in making tough SUVs and pickup trucks capable of taking extreme abuse. Fortuner and the new Hilux pickup truck are the contenders for the toughest products in our market. However, this short video clip introduces a completely new way of testing the toughness of the vehicle from the inside and outside.
You may also like: Watch Toyota Fortuner vs Ford Endeavour in Water Race!
You may also like: Jeep Meridian vs Toyota Fortuner Comparison
Toyota Fortuner Build Quality
These acts are supposedly being performed by the owner of the SUV. At the beginning of the video, he is seen closing the bonnet of the SUV quite forcefully. Then he bangs on the bonnet repeatedly. But there is no visible impact as expected. Thereafter, he moves to the sides of the SUV and closes the door with a thud. He beats on the door panel as well. Finally, he enters the cabin and starts pressing various switches and buttons vigorously to see if any of them malfunction. He is also seen scratching the dashboard but there are no evident repercussions. As one could imagine, this was not a testing phase for the iconic SUV. Also, the techniques used in this video hint at a parody rather than actual tests.
You may also like: Mahindra XUV700 vs Toyota Fortuner – Tug of War
Specs
The Toyota Fortuner is powered by a 2.7-litre petrol unit (164 bhp / 245 Nm) and a 2.8-litre turbo-diesel engine (201 bhp / 420 Nm). It is paired with a 6-speed manual and automatic transmission options. With the automatic transmission, the torque produced is a massive 500 Nm with the diesel mill. The prices of the Fortuner range from Rs 31.79 lakh to Rs 44.63 lakh, ex-showroom. The Hilux pickup truck derived out of the Fortuner is also offered with the same diesel powertrain but only in 4WD configuration. It ranges from Rs 33.99 lakh to Rs 36.80 lakh, ex-showroom.
You may also like: Tata Yodha Leaves Toyota Fortuner Unusable in High-Speed T-Bone Crash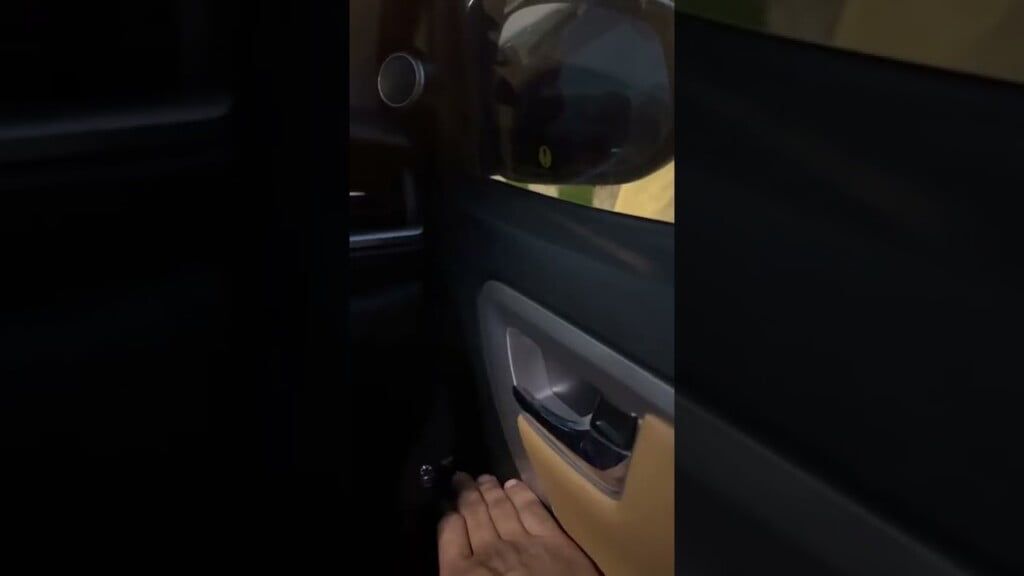 There have been quite a few extremely abusive tests performed on Toyota pickup trucks by foreign vloggers. The ruggedness and durability of Toyota SUVs are simply unmatched which is why people buy them. Toyota compromises on the cabin features with its products but offers world-class build quality and engines. Make sure to share your experiences with the build quality tests of the Toyota Fortuner.
Join us for FREE NEWS Updates on our Whatsapp Community or our official telegram channel.