Amongst a low mood in the Indian car industry, Toyota India managed to register a strong 63% sales growth in October 2011 compared the same month last year. The key reason for this positive growth is the new entrants – Toyota Etios Sedan and Toyota Etios Liva hatchback which were introduced in December 2010 and June 2011 respectively in the petrol variants. The sales further improved with the introduction of the Diesel variants of these cars in September 2011. If we consider the sales numbers subtracting Etios and Etios Liva, it will stand at 4903 units which is approx. 26% drop compared to the total car sales last year. But Etios and Etios Liva are very good products from Toyota which has been driving sales up and returning the rewards of the efforts and investment which Toyota has put in to develop these small cars specially for the Indian market.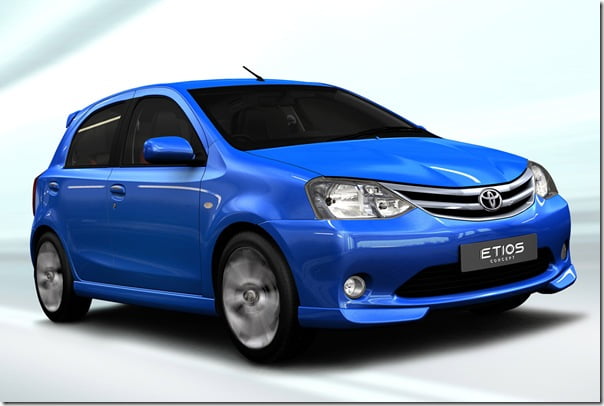 image- Toyota Etios Liva
Talking of the numbers, Toyota sold 10,762 units in Oct 2011 as compared to 6,602 units in Oct 2010. The growth in sales is mainly driven by Toyota's latest entrants Etios and Etios Liva , which sold 3,405 and 2,454 units respectively. The Innova, Corolla Altis and Fortuner sold 3411, 700 and 763 units respectively. The company registered a cumulative growth of 68% . It sold 1,06,246 units from Jan 2011 to Oct 2011 when compared to 63,158 units in the same period last year.
check out more-
More Related News