Toyota might pull the plug from its diesel engine and might introduce a more eco-friendly petrol hybrid engine from the next-gen Innova.
Toyota has built its strong brand image in Indian markets with Fortuner and Innova. The latter is also the best selling MPV in the Indian market and this financial year the sales just fell own at 6%. Since most of the sales come from the diesel engine, a new report from Livemint says that Toyota might pull off a plug from the oil burner and introduce a petrol hybrid for next-gen Innova instead.
The Japanese automaker is already taking steps to work on eco-friendly environment and has also invested in a manufacturing facility for lithium-ion batteries in Gujarat. This partnership is done with Suzuki Motor Corp. and Toshiba Corp.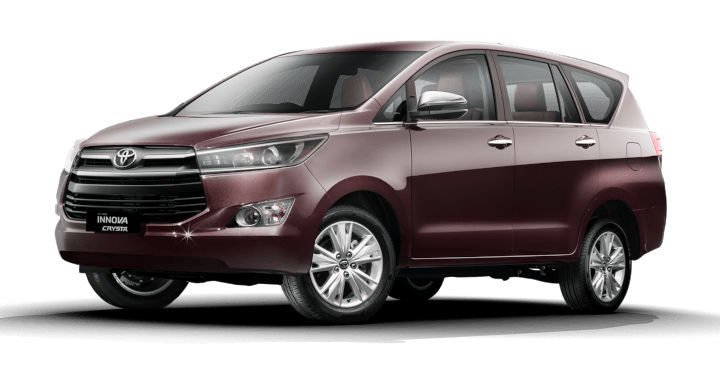 "Diesel engine option for the next replacement of Innova seems off the cards right now. Toyota will develop the next generation of the Innova with the petrol hybrid system and given the stricter emission and fuel efficiency norms this strategy makes perfect sense," said a person present at the meeting.
Also Read: Toyota Compact SUV Likely To Debut In Global Markets By November
Toyota has mostly preferred the diesel Innova for the Indian market and it is one of the best-selling MPVs in the commercial fleet. Currently, Toyota sells the Innova with 'Crysta' suffix and it has garnered well in the market.
The next generation Innova will be sold in 2021 or 2022 and till then India will implement the CAFE (corporate average fuel efficiency) norms and Real-World Driving Emission tests in 2022 and 2023. With this, the emission and crash test norms will become stricter.
Puneet Gupta, Associate Director, IHS Markit said, "The product mix going forward will be important as it will decide the fate of many vehicles and fuel mix among these vehicles".
In addition, "It is expected that Toyota's focus will be to push hybrids in India even in their bigger vehicles and try to exit diesel in mass segment vehicles.
Also Read: Toyota Fortuner To Get An Officially TRD Sportivo Kit – Launch Likely By Sept 2019

This is just to align to expectations of Indian consumers who want more mileage at a minimum additional price for their cars. Toyota like other vehicles manufacturers are expected to focus on gasoline and hybrid combination in their vehicles even in C-segment," Gupta said.
Currently, Toyota has only two hybrid cars in its portfolio, Camry Hybrid and Prius for the Indian market. Both the cars are currently low on sales and we hope there is more advancement for the eco-friendly fuel and technology advancement which will help in keeping the environment clean.