Some latest spy images reveal that Toyota will yet again facelift the Land Cruiser for 2021 instead of bringing an all-new model. What's more, the V8 engine could be dropped in favor of a turbocharged V6 engine.
Toyota pulled the plug on the current-gen Land Cruiser in India as we stepped into the BS6 era but the SUV continues to be a strong seller in several markets abroad. Rightfully called the SUV that won't die, the current-gen Toyota Land Cruiser will soldier on for some more time as a recent set of spy images from the Middle East suggest that the SUV has received yet another facelift.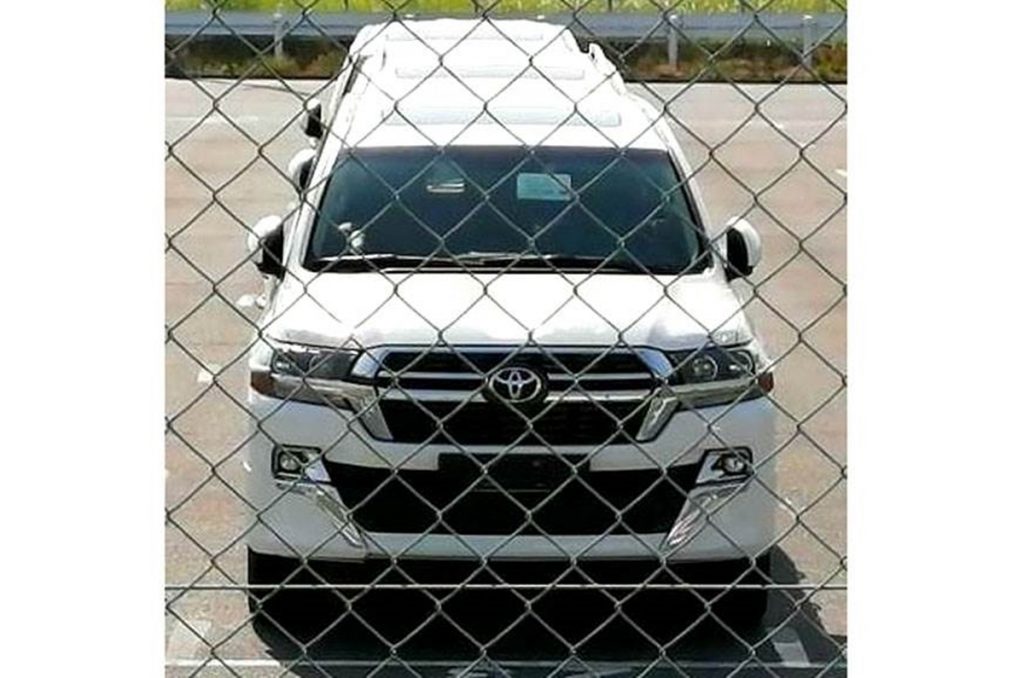 The current-gen Land Cruiser has been around since 2007 and Toyota has been routinely updating the SUV ever since with cosmetic updates and more features. The latest facelift came around in early 2019 when the SUV was updated with a redesigned grille, headlamps and bumpers. More recently Toyota introduced the Land Cruiser 200 Heritage Edition which we expected will be the swan song for the current-gen model. However, these latest spy images of the facelifted SUV means that a brand new Land Cruiser is still sometime away.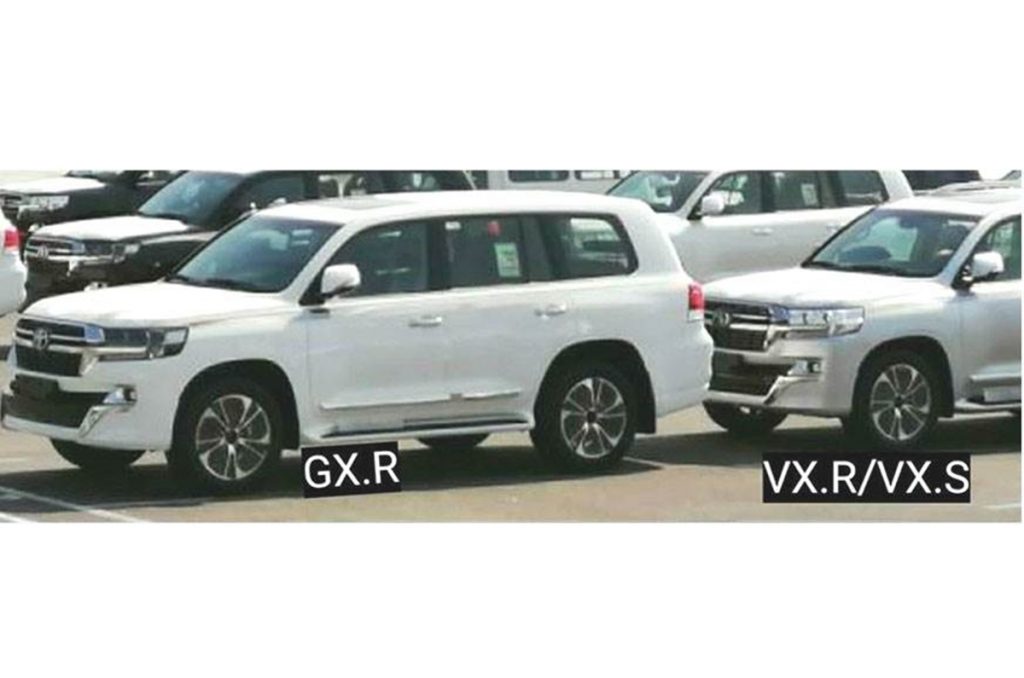 So what's new with this facelift? Well, the updated Land Cruiser now gets even more chrome on its grille and the headlamps and front and rear bumper design has been redone as well. The running boards on the side profile of the SUV seems to be slightly raised than before and there are new stylish looking alloy wheels as well. Updates on the inside will include a larger touchscreen infotainment system, a new digital instrument cluster, new interior upholstery shades and wireless charging is expected to be part of the mix as well.
Also Read : This is How The Production-Spec Skoda Vision IN Could Look Like!
Until now, the Toyota Land Cruiser 200 was powered by a 4.6L twin-turbocharged petrol V8 engine that produced 304hp and 439Nm of peak torque. However, reports suggest that for 2021, the Land Cruiser could see a change of heart. Although unconfirmed, these reports claim that Toyota will be ditching the petrol-powered V8 engine in favor of a smaller turbocharged V6 engine. However, the engine output will likely remain near about the same as the V8 engine. Well, down sizing is the norm and there's no escaping it.
Also Read : Look At This Gorgeous Ford Focus Turned into a Speedster in Russia!
There has however been no word about this updated Land Cruiser making it to India yet. The Land Cruiser was sold in India with a diesel V8 engine but as mentioned earlier, it has been discontinued in the BS6 era along with its smaller cousin, the Land Cruiser Prado. However, petrol-powered Lexus LX 570 – the LX is the Lexus cousin of the Land Cruiser – continues to be on sale in India.