Toyota Motor Corporation, Japan today announced that the (Innovative International Multi-purpose Vehicle) IMV Series Vehicle Cumulative Global Production and Sales crossed 50 Lakhs (5 million) units. Toyota Hilux, Toyota Innova MPV and Toyota Fortuner SUV are the vehicles manufactured on the IMV platform and Innova and Fortuner are the two models from the IMV series that are manufactured in India. The IMV series vehicles are manufactured in 11 locations across the world. For vehicle assembly, Toyota uses plants in Thailand, Indonesia, Argentina and South Africa. These are four main IMV production bases that also export IMV vehicles.
Toyota initiated the IMV project to create an optimized global manufacturing and supply system for pick-up truck, minivan, and SUV to cater to the market demand in more than 140 countries and regions worldwide. Under the IMV project Toyota manufactures diesel engines in Thailand, gasoline engines in Indonesia and manual transmissions in India and the Philippines. These are supplied to the countries manufacturing vehicles on the IMV platform.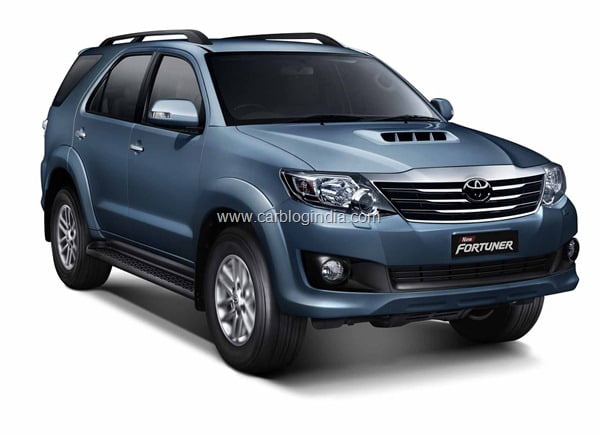 image – 2012 Toyota Fortuner SUV
Commenting on the IMV vehicles in India Mr. Hiroshi Nakagawa, Managing Director, Toyota Kirloskar Motor (TKM) said "We are very happy to have touched the record 5 million mark in global production and sales of the IMV series vehicles. India is one of the leading IMV countries and has played an important role in the success of the IMV project. This underlines the faith that Indian customers have placed in the Innova and Fortuner through the years, that has translated into its success in India."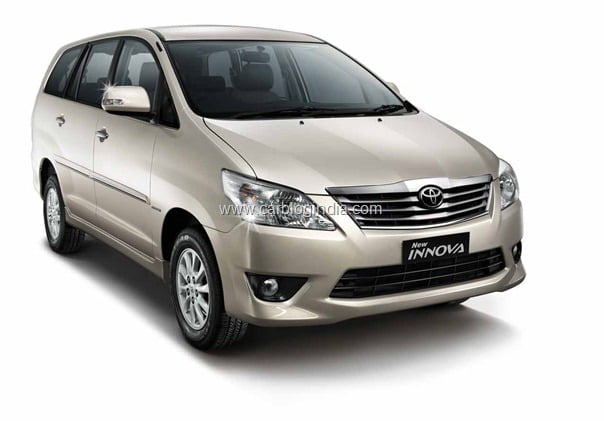 image – 2012 New Toyota Innova
Mr. Sandeep Singh, Deputy Managing Director – Marketing, TKM quoted:
"The Innova and Fortuner like all IMV series vehicles are designed to provide unprecedented satisfaction in terms of comfort, styling, handling, safety, fuel economy, and environmental sensitivity. The New Innova and New Fortuner have been very well received. The Innova and Fortuner are very successful models in India. Innova achieved cumulative sales of around 3, 28,000 units since its launch in 2005 and Fortuner around 30,000 units since its launch in 2009 "
Both Toyota Innova and Toyota Fortuner have won multiple awards in India since their introduction in India which includes awards like Business Standard Motoring Awards, NDTV Profit Car & Bike India Awards, CNBC-TV18 Overdrive Awards, Autocar India Awards etc. to name a few. Check out more- Toyota India News here.