The Triumph electric motorcycle is a collaboration with three other UK Industry Experts and will see development of individual components being integrated to build the final motorcycle.
Triumph Motorcycles has started a new project of developing electric motorcycles with three other UK Industry experts. The collaboration includes Williams Advanced Engineering, Integral Powertrains Ltd e-drive division and WMG at the University of Warwick.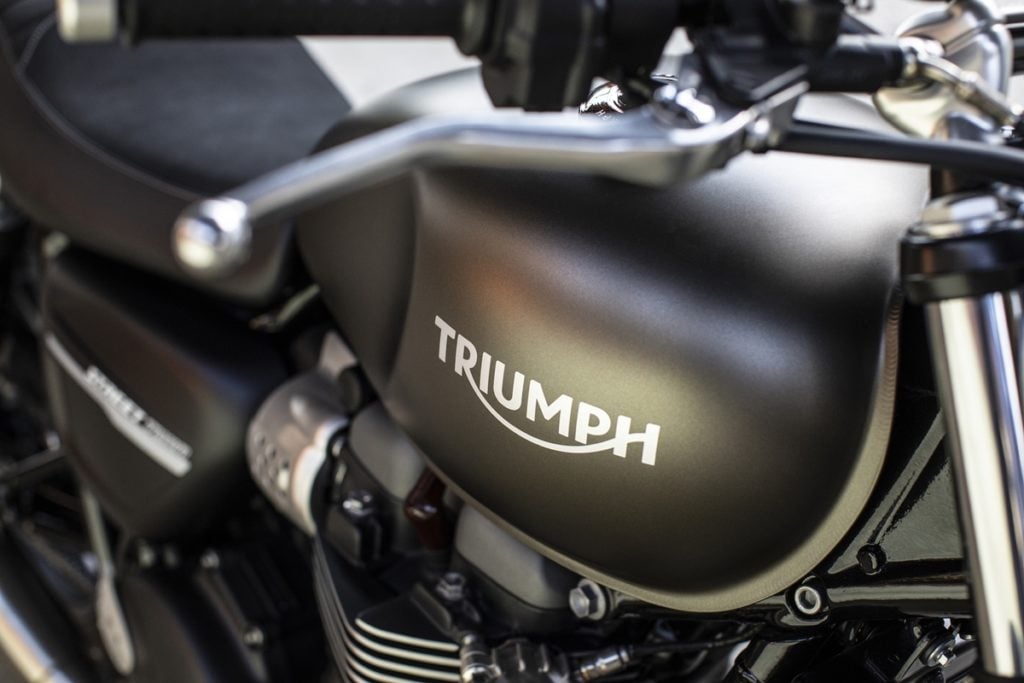 The project will be funded by a United Kingdom Government Agency called Innovate UK. The project has been dubbed as Triumph TE-1 and the two year research and development project will see Triumph and its collaborators develop necessary components for electric motorcycles.
Triumph, however, has a different approach in mind for this project. While there are already many electric motorcycles being made, this one is a little different. The focus here will be on developing individual components and them integrating them in one complete motorcycle rather than building the motorcycle in itself.
The other reason behind such a approach is also to be able to use these individual components across several other platforms without making much alterations. This allows for a lot of freedom to innovate and push boundaries with regard to electric powertrain technologies as this field is still in its early stages.
Also Read : 2019 Triumph Scrambler 1200 XC Launch Scheduled For 23 May
The project will have four main parts – electric motor, battery pack, chassis and underpinnings and the electronics. Triumph Motorcycles will, ofcourse look into the chassis development along with the suspension, braking and other mechanical aspects along with manufacturing support. Williams Advanced Engineering will be developing the battery technology from their learnings in Formula races.
Integral powertrains will develop the electric motor while WMG will provide electrical technology solutions and model simulations. All the funds for this project will be allocated by the government agency, Innovate UK, under the BIES modern funding strategy for the development of electric vehicles in the UK.
Also Read : 2019 Triumph Street Twin Review – Worth The Price Or Not?
As is the future of mobility, be it cars or bikes, it sure is electric. Triumph Motorcycles too have now joined the bandwagon with quite some innovative thinking for the future of two-wheeler mobility.