We keep hearing about the foul practices that the traffic enforcement personnel adopt to solicit bribes from the unsuspecting drivers but on this occasion, a driver retaliates.
Here is a video of a truck driver taking revenge from the corrupt traffic enforcement personnel on a highway. Now, we have all experienced those cops who adopt foul practices to extract bribes from you on the roads almost every day. To be fair, it might trigger due to something missing at your end in terms of documentation or something of a similar sort. However, it is not often that one comes across such a satisfying retaliatory measure from the one oppressed. Check out the details of this entire saga.
You may also like: Village Boy Makes e-Cycle with 60km Range, Fingerprint Starter & More
You may also like: Anand Mahindra Thanks PM Modi for Using Thar in His Latest Parade
Truck Drivers Takes Revenge From Corrupt Traffic Enforcement Personnel
The video has been posted by a news channel. Although the visuals are not too clear, one gets a sense of what is happening on listening to the driver. Apparently, the enforcement officials took money from the truck driver on the Delhi-Karnal highway. It is not clear whether or not the drivers are required to pay money on this junction. But the officers take the money anyway. The driver was frustrated and is visibly angry and planned a spontaneous strategy to make the officials pay for it in some way.
He halts his truck on the highway and makes a video on his phone. He is then seen approaching these officers on the road asking them to push the massive truck. Fearing the clogging up of the traffic the officers are seen pushing the truck off the highway. There are many vehicles on the road already and the traffic situation was about to turn worse. The driver keeps calling the other officers as well. He then asks them to keep pushing the truck while he goes and sits on the driver's seat to try to 'switch ON' the truck. Only the viewers are able to witness the fact that the truck was never broken, to begin with.
You may also like: Maruti Ignis Sandwiched Between Trucks, Keeps Driver Safe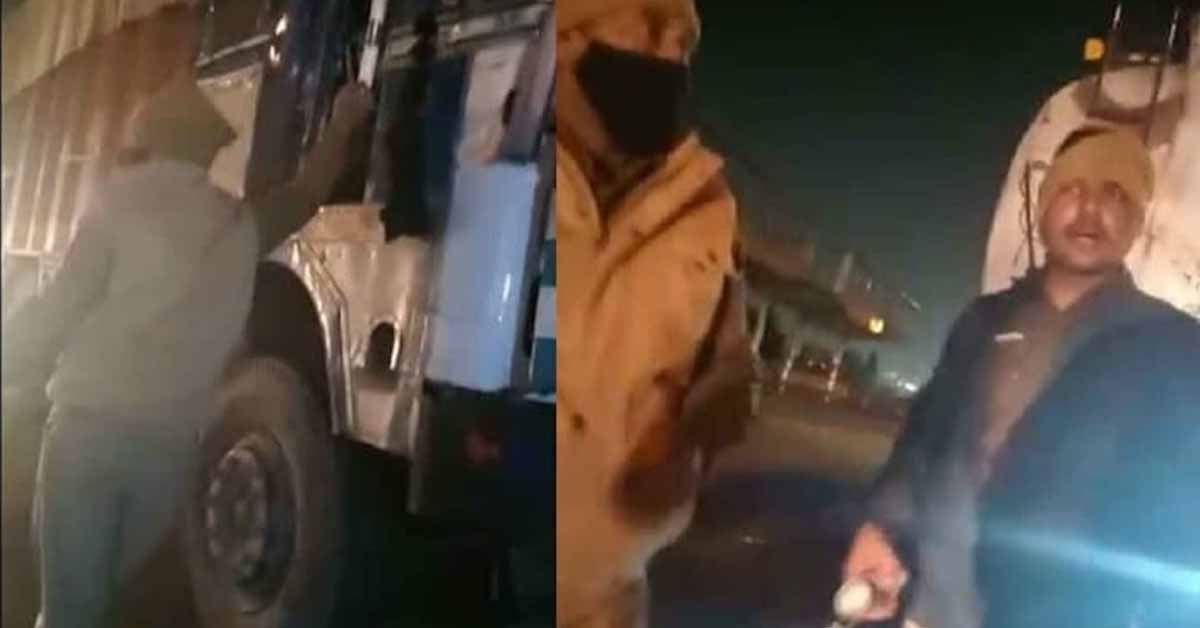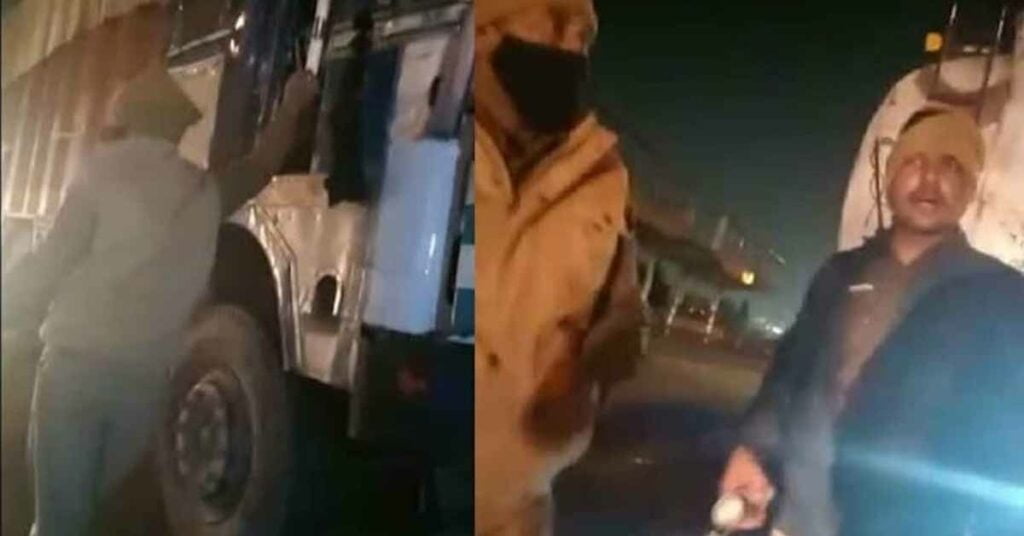 You may also like: Watch Indian Girl Ace Canada's Expert Truck Driving Test Like a PRO
While we understand that such stunts are not right but we also comprehend the other side of such foul practices that sometimes the traffic police personnel adopt to harass the drivers. People don't want to get involved in the legalities of the entire process and are bound to hand out bribes to get the case resolved. The issue is on both sides of the coin.