With these new electric scooters, TVS aims to offer more technologically advanced scooters that are also safer. Moreover, range anxiety with electric vehicles wouldn't be a problem anymore.
The electric fever having completely taken over cars, now has moved on to the two-wheeler segment. Even in India, startup brands like Ather and Okinawa have been producing battery powered two-wheelers for some time now, but TVS has now come up with a concept that changes the way we look at battery propelled automobiles.
TVS has been working on a range of electric and hybrid scooters and they come with a roof. Yes, a roof on a scooter and it serves a special purpose. The company has been working on this concept for the past few years and now, they have finally decided to take it up in full fledge.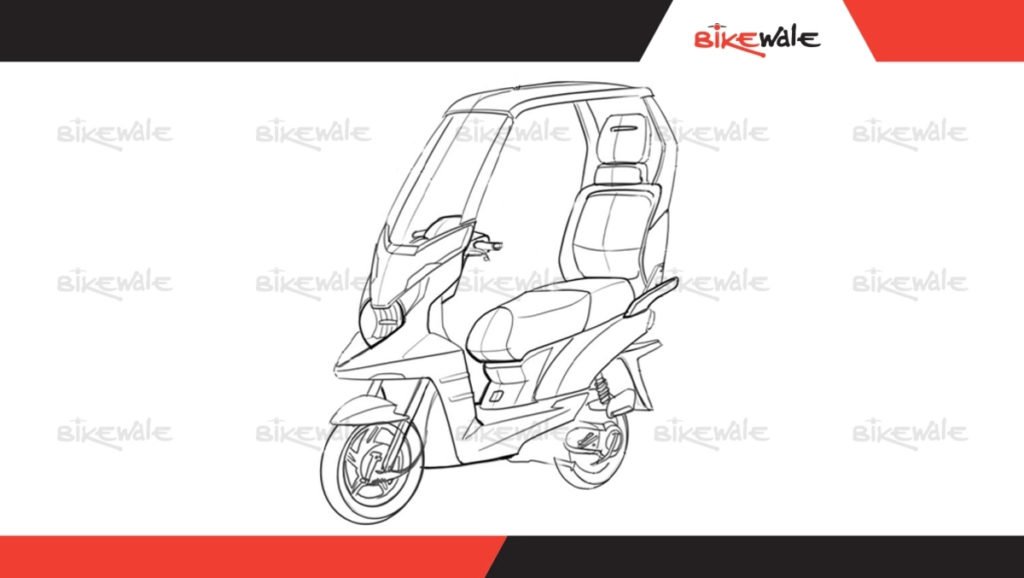 These vehicles are likely being developed for both personal as well as commercial use. The basic idea is to develop a two-wheeler that is safe and also more technologically advanced than the traditional scooters we are used to. The company is working on both electric and hybrid scooters.
For both the electric and hybrid variants, there will be solar panels placed on the roof which will derive power directly from the sun and in turn charge a battery. The battery will then drive an electric motor which will then drive the rear wheels. The idea is to be able to charge the vehicle on the go. This will eliminate a lot of problems with electric mobility as you will not have to park your vehicle to charge it at charging stations when the battery drains out.
Also Read : TVS Creon Electric Scooter Might Go Against Ather And Okinawa I-Praise
This new TVS electric scooter will also eliminate range anxiety and one will be able to use their electric vehicles for longer commutes as well. Talking about longer commutes, TVS has also thought about the pillion rider. The pillion seat could have a proper backrest and headrest incorporated with the roof.
As for the roof structure, it could be made from a number of light weight materials fibre reinforced plastic, polyacrylonitrile, aluminium and sheet metal. The design and layout of the solar panels are yet to be finalized and will be done in a way that maximizes operational efficiency.
Also Read : TVS-BMW Developing A New Motorcycle; Launching FY 2019-20
We might get to see the concepts in a year or two but it will come into production only when the market is ready for such a thing. Also, this is likely to be a global product, so there's a high chance that the Indian market wouldn't be the first market to get this product.  
Meanwhile, TVS has also been working on the Creon electric scooter that was showcased at the Auto Expo, 2018. The Creon gets an electric motor that delivers up to 16 BHP of power. As of now, no scooter offers such high power figures. The scooter sprints from 0-60 km/hr in just 5.1 seconds. We can expect the Creon to be launched in a year or two from now.