An expensive Bentley Mulsanne that customer officials recently recovered in Karachi was found to be stolen from the UK
It's very common for cars stolen from somewhere to end up hundreds of kilometres away. There have been many tales of how cars that are stolen in India are driven to Nepal. They are then sold off to unsuspecting used car buyers. However, things reached another level when an expensive Bentley Mulsanne luxury sedan that was stolen from the United Kingdom was recently found in Karachi, Pakistan.
You may also like: Watch Stray Dogs Stopping Theft of Mahindra Scorpio!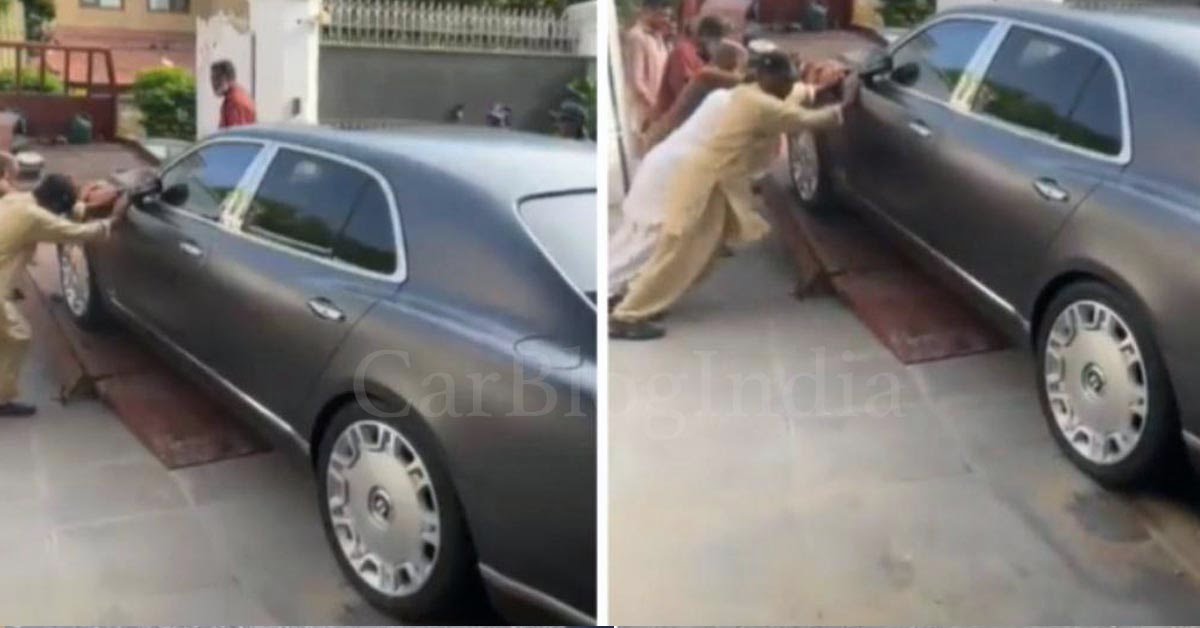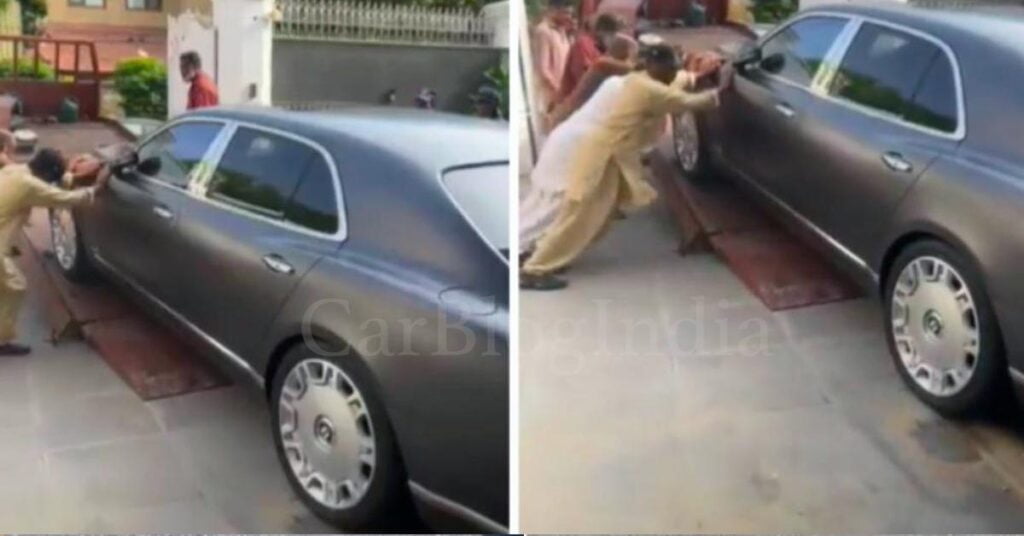 You may also like: Here's a Look at Insane Car Collection of Cardi B
Custom Officials in Pakistan Recover Bentley Mulssane Stolen from UK
The stolen luxury sedan was found by custom officials at a posh bungalow in Karachi last Saturday. The raid was conducted by a team comprising officials of the UK National Crime Agency. Besides seizing the vehicle from a posh bungalow, the team even found many unlicensed weapons in another bungalow. The posh Bentley Mulsanne, which costs over USD 300,000, was stolen in London a few weeks ago. It was then shipped to Pakistan using documents of a top diplomat of an east European country. The diplomat is now said to have been recalled by his government.
The presence of a Bentley Mulsanne in Karachi was mysterious for many. What's even more surprising is that Sindh Excise and Motor Vehicle Department issued a local number to the vehicle. This, in turn, puts a question mark on the integrity of the department. Police has arrested Jamil Shafi, the owner of the bungalow as he failed to produce adequate documents of ownership of vehicle. Moreover, as per the information given by the broker, Naveed Balwani, police is now in search of Naveed Yameen, the head of the international car smuggling racket. In fact, there are already cases of vehicle theft registered against Yameen in Hyderabad and Karachi.
You may also like: CCTV Records Gang in Maruti Swift Steal Mahindra Scorpio, Dzire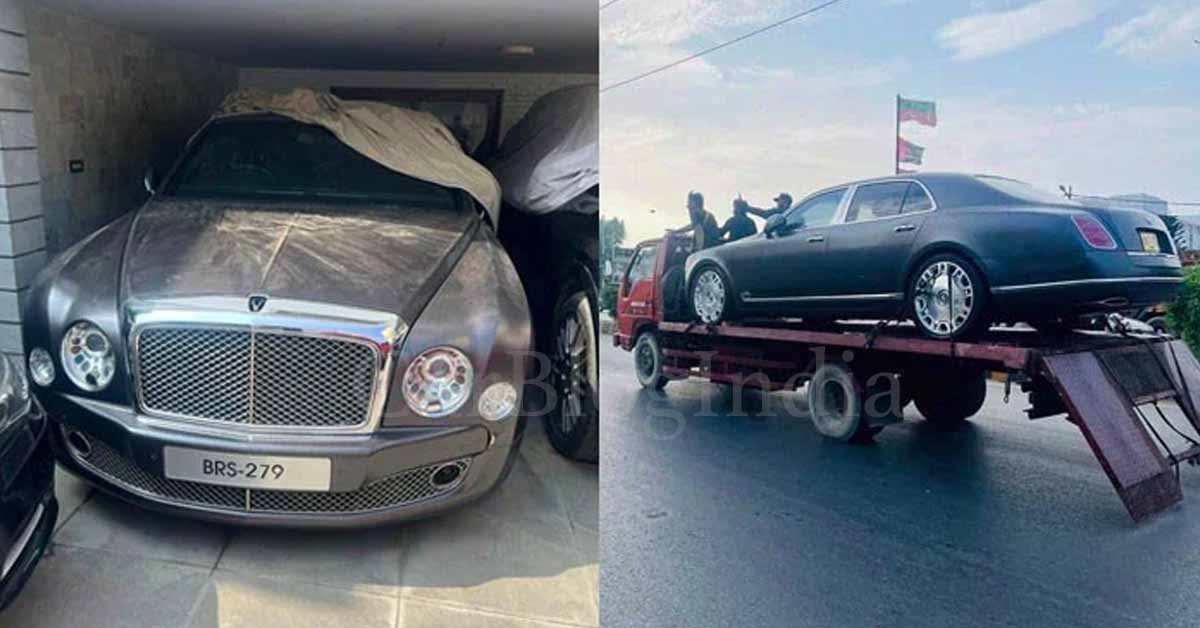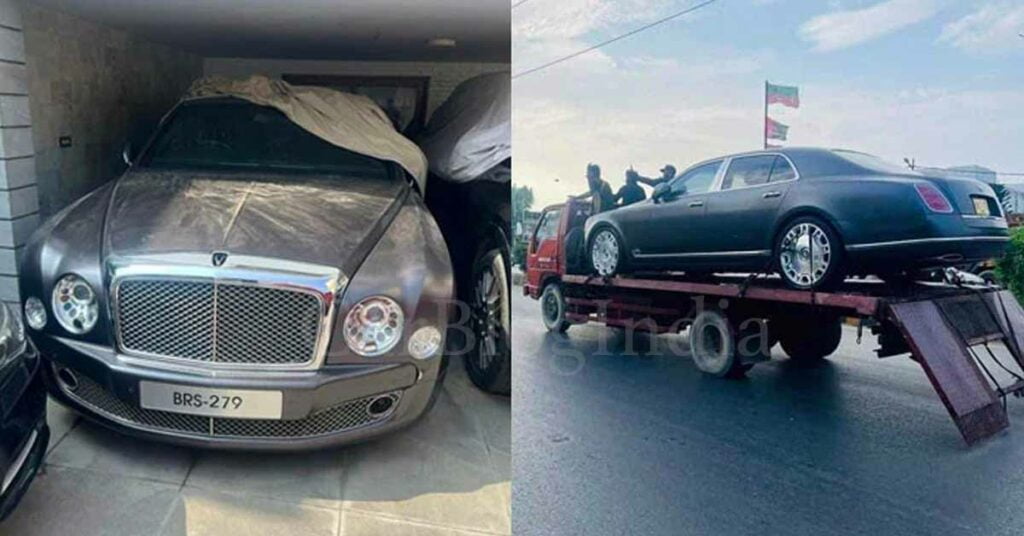 You may also like: Indian Celebrities Who Recently Bought A Rolls Royce – Ambani to Vijay
Sindh Excise and Motor Vehicle Department Officials to be Investigated
Custom officials have said that one needs a sales permission from the Ministry of External Affairs, NOC from Pakistan Customs and receipt of payment of duty and taxes for the registration of such luxury vehicles. However, it's yet to be found out how the miscreants managed to get the car registered from the Sindh Excise and Motor Vehicle Department without meeting any of the aforementioned requirements. Hence, an inquiry against some of the officials of the department will be now conducted.