An infamous auto theft gang in Rajasthan has been caught on CCTV using a stolen Maruti Swift to quickly drive away with popular cars like Maruti Dzire and Mahindra Scorpio
Auto theft is not only among the most common crimes but even one that gives sleepless nights to many car owners. Regardless of various measures that owners take to prevent theft of their prized possessions, thieves almost always manage to outsmart them. These days, a car theft gang has got increasingly active in Rajasthan. The said bunch was recently caught in action on CCTV. The modus operandi of this gang is simple – It uses a stolen last-gen Maruti Swift to 'swiftly' drive away with popular vehicles like the Mahindra Scorpio and the Dzire. Have a look at the video we have below –
You may also like: 2 Year Old Drives Mahindra Thar into Maruti Dzire, Teaches Important Lesson
You may also like: When Lamborghini Owner Stopped to Check Out Mahindra Thar – Video
Gone in 60 Seconds!
In the first episode shown above, a couple of car thieves drive to a Mahindra Scorpio parked outside a house. Quickly, one of the miscreants walks to the SUV and bends inside. Next, he spends a few seconds bypassing the ignition lock to start the vehicle. Soon, he is able to start the vehicle and reverse it on to the road. The Swift drives away and the Scorpio follows. In the second episode, you can see the same Swift driving up to a Dzire parked on the road. Two thieves then get off the hatchback.
As the driver side of the compact sedan is close to a wall, they break the co-driver-side window glass to unlock the door. Next, one of the two car lifters gets inside and turns on. As it's a narrow lane, the thief drives off in the opposite direction, gets out of the ally and drives back. Immediately, the Swift speeds away and the Dzire follows. A highlight of both these incidents is that they took place in less than 60 seconds. This goes on to show how easily the gang can gain access to the driving controls and speed off. Most of these vehicles are sold off without documents to anti-social elements like drug peddlers. Some of them are even dismantled and their parts are sold off in unorganized motor markets.
You may also like: 5-Door Mahindra Thar Should Suit New Criteria of Our Army to a T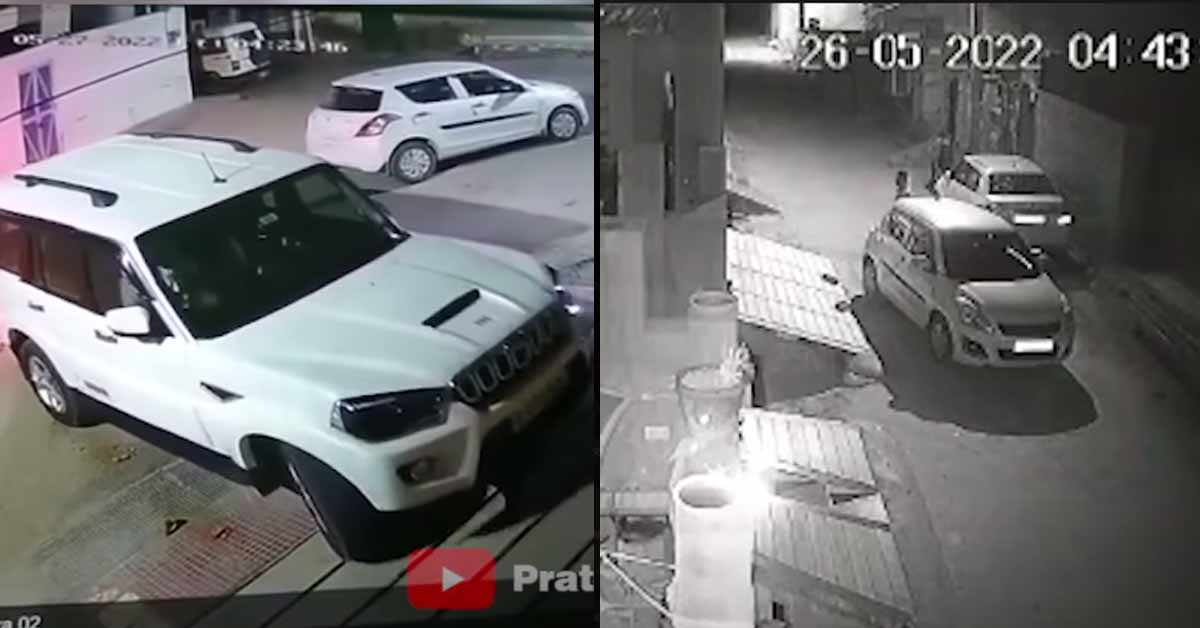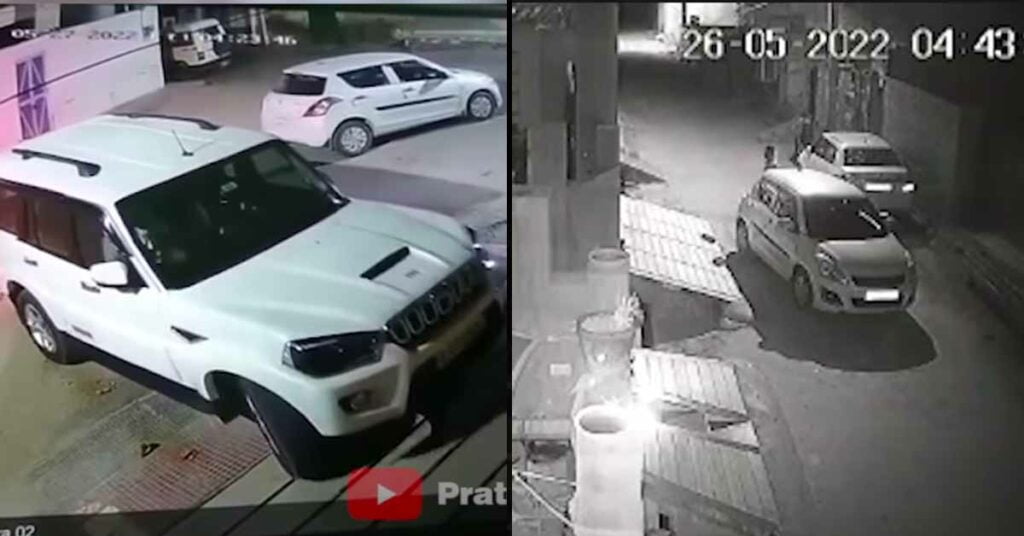 You may also like: Ford India Employees on Strike, Demand More Compensation
Mahindra Scorpio, Maruti Dzire, etc Favourites of Car Thieves
Mostly, these thieves target popular vehicles like the Maruti Dzire and Mahindra Scorpio. This is because it's fairly easy to find customers for such vehicles. It doesn't look like the remote alarm systems the cars come equipped with are sufficient to prevent such notorious gangs from stealing the vehicles. Hence, it's important to practice caution. One should try and avoid leaving the car outside the premises of his or her home. Moreover, steering locks and gear locks are known to work pretty well as it's tough to disengage them. Many modern cars even come equipped with GPS trackers to help one locate the stolen vehicle. But, as they say, prevention is better than cure. Therefore, the best way to avoid getting your car stolen is to always park in a secured location.
Join us for FREE NEWS Updates on our Whatsapp Community or our official telegram channel.