The recently inducted Mahindra Autorickshaw will be used by police to patrol parks, walkways, and public spaces in Newport and in Abergavenny
It has come to light that the Police forces in Newport as well as in Abergavenny have decided to make use of Mahindra autorickshaw for patrolling purposes. In line with this, a picture of a police officer in the driver's seat of a 'tuk tuk' has gone viral. The vehicle of choice is identical to the lakhs of auto rickshaws plying on Indian roads as affordable intra-city taxis. 
You may also like- In UK, Electric Car Charging Price is Now As High As Petrol Cost
You may also like- Bentley Mulsanne Stolen in UK Found in Pakistan!
Only 4 Mahindra Autorickshaws Inducted Into Fleet
At present, only four Mahindra autorickshaws have been inducted into the police fleet for patrol purposes. They will be used to patrol parks, walkways and even some other public spaces in Newport. In fact, it will be even used in the town of Abergavenny which is located some 32 km away. These vehicles will be used by cops as well as 'ambassadors' to offer safe spaces for residents seeking shelter from crime or to report incidents to police officers. A video by a UK vlogger that you see above questions the decision to use 'tuk tuk' by police constables. He pretty much criticises the officers for not walking instead of using this small vehicle. The vlogger also questions how police feels that this vehicle can provide shelter to victims of trauma. He even wonders how it can be used for quick getaways.
Speaking on the indictment of Mahindra autorickshaws into police fleet, Chief Inspector Damian Sowrey, said "They were on show at our Behind the Badge day, giving locals the opportunity to see them up close and to hear about how they will be used." He added that the response to the vehicle has been highly positive. Parents of several children have appreciated this development. They feel it should help police provide protection to youngsters and women who are out late night.
You may also like- Suzuki Jimny Pickup Breaks Cover – This is it!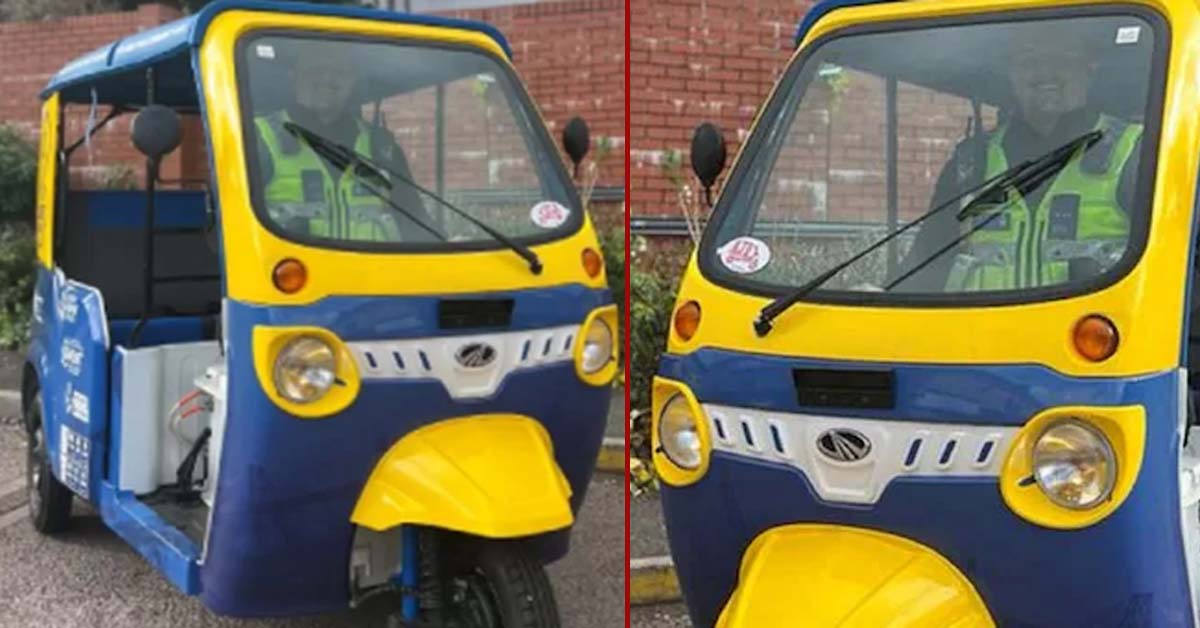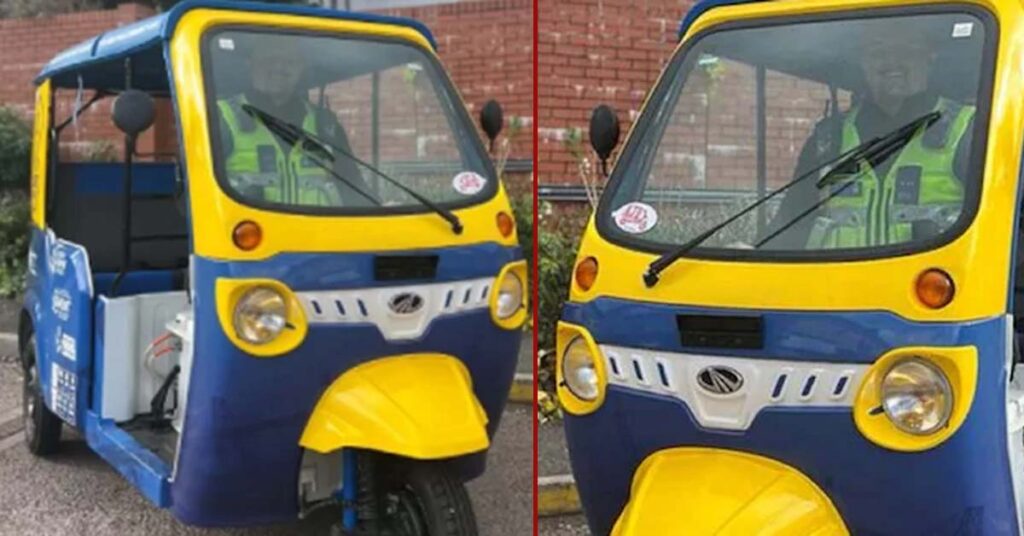 Twitter Has a Field Day!
The decision of the police forces to use 'tuk-tuks' has also met with a fair share of criticism. In fact, many are even questioning the 'ineffective' and 'inappropraite' use of taxpayers' money. A Twitter user said,"These will make the Police look ridiculous & a laughing stock! Doesn't make up for having Police Officers on the ground patrolling on foot or in cars. If they are in pursuit using one of these it's going to look like a Benny Hill sketch believe me. Safe Space really!" Others, however, were less critical – "I like the idea. Having driven one of these mighty steeds the length of India from Jaisalmer to Kochi with @TheAdventurists, though, might I suggest an electric version? The engine of a Bajaj tuk tuk is held together by sticky tape, elastic bands and sentient air pollution."
You may also like- New Suzuki S-Cross Review – Gets Panoramic Sunroof, 360 Camera & More
Disclaimer- The embedded videos/ external content is/are being used as a convenience and for informational purposes only; they do not constitute an endorsement or approval by Car Blog India of any of the products, services, and /or opinions of the corporation or organization or individual. Car Blog India bears no responsibility for the accuracy, legality, and/or content of the external site or for that of subsequent external videos/ external content. Contact the external publisher for answers to questions regarding its content.
Join us for FREE NEWS Updates on our Whatsapp Community or our official telegram channel.