I believe Indian firms are concentrating as much on buying global firms as on their product portfolio. Joining the league of companies who are showing interest in global manufacturers is TVS. TVS Group has recently made an announcement that they have acquired Universal Components UK Ltd.
Universal Components UK Ltd is Britain's leading independent wholesale distributor of commercial vehicle' parts and accessories and is also the second acquisition by TVS group, the first one being the Multipart Holdings in 2009. The new acquisition would help TVS Group turnover cross Rs. 1000 crore in the UK and will also help them employ 500 persons.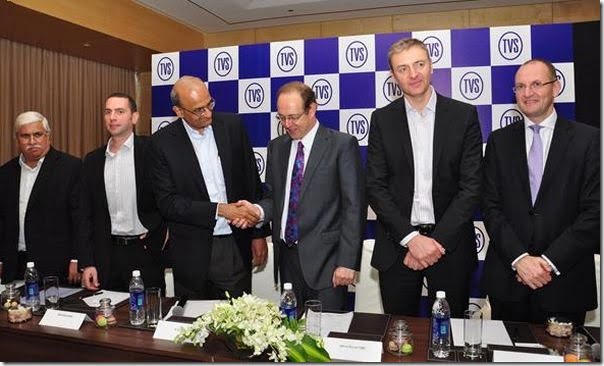 Since 2009 TVS has been actively making acquisitions in UK through TVS Logistics Services to acquire new firms and capabilities. For this very purpose TVS also created a special branch TVS Europe Distribution Ltd which purchased 90 % stakes of Universal Components UK Ltd.
The main reason for this acquisition is the technical assistance it will receive from it. UC UK Ltd will help TVS create presence in other Asian markets as well as bring exposure to TVS in dealing with small retailers.
As of today TVS Group comprises of 30 companies that bring a combined turnover of US $4 billion and employs a total workforce of close to 25,000. TVS is India's leading supplier of automotive components and is also one of the most respected business groups in the country. We do hope the firm to flourish more and more.
check out more-