It helps to receive relevant and genuine maintenance tips from experts regarding the bike servicing to prevent getting ripped off by local mechanics or dealership staff.
This video highlights the disadvantages of using grease or used engine oil as a lubricant on the chain and sprocket of a bike. Now, this is a common practice that a lot of people follow. The chain of a bike needs constant lubrication to work at its highest efficiency. Since it is the component that directly transfers the power from the engine to the wheel, it constantly stays in motion. Hence, it becomes imperative to make the operation frictionless to reduce wear and tear.
You may also like: What Happens on Installing 500cc Clutch Plates on 350cc RE Bullet?
You may also like: World's First Yamaha R15 Based on Old Bajaj Discover – VIDEO
The YouTuber neatly explains what is the solution for this. He confesses that he used to do the same for years. However, after researching and gathering knowledge about this, he came up with a perfect solution. Instead of using used engine oil or grease, one should use the dedicated lubricant to put in the chain. The engine oil or grease leave behind dirt and debris at the sprocket. It gets accumulated over time and could affect the performance of the chain. Since that impacts the power delivery, the performance of the bike is influenced.
Solution To Replace Grease As Lubricant For Chain and Sprocket
To tackle this, one could use chain lube or gear oil. These oils are not expensive and could be applied easily even at home. In addition to this, one must not use the regular brush to clean the chain but instead use the brush designed for it as shown in the video. This helps in a thorough cleaning of the chain along with the sprocket system which is generally hidden behind. All these measures ensure that proper lubrication of the chain and sprocket takes place.
You may also like: 40 kmph Speed Limit for 2-Wheelers With Kids, Helmet Compulsory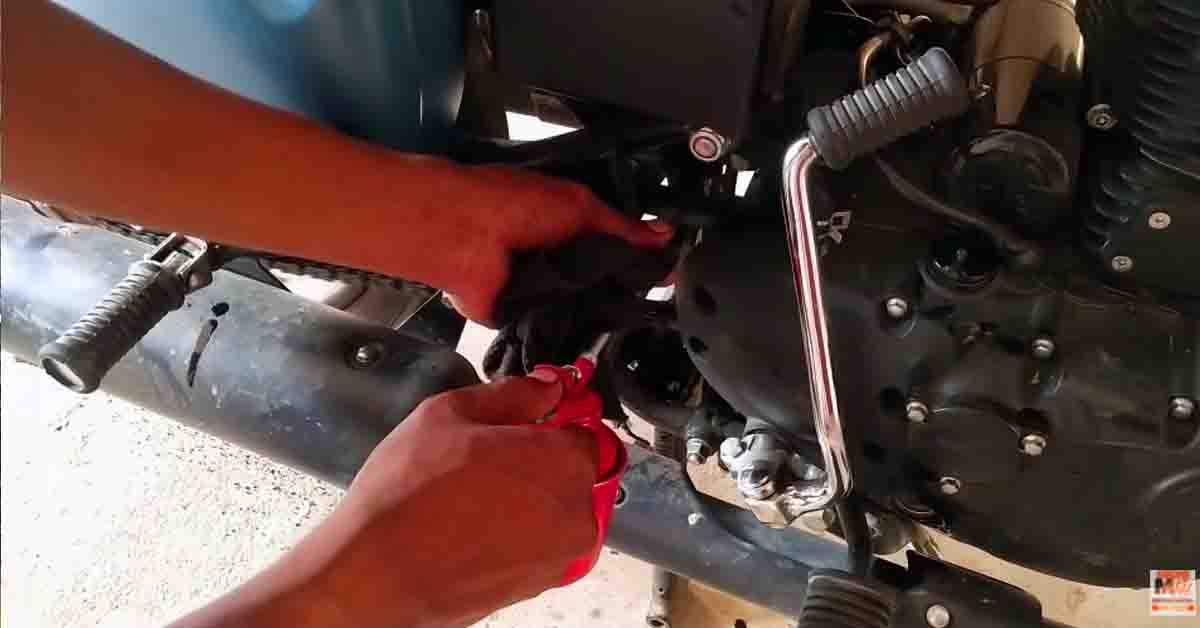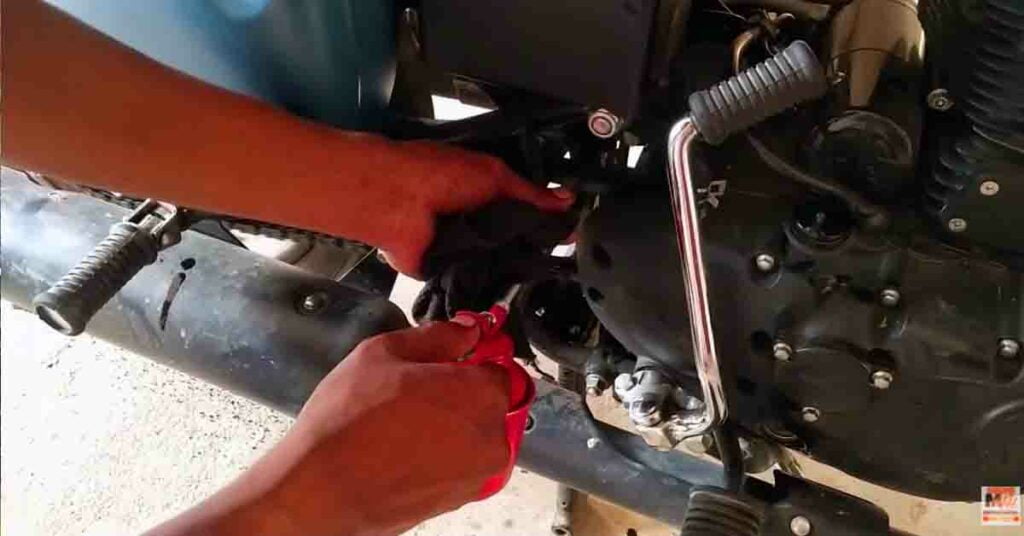 The YouTuber is quite popular in the maintenance space and keeps the audience in the know of various solutions that could save you a ton of money and effort. Due to lack of knowledge, many people end up doing the temporary solution thinking that the proper solution might be too expensive. But solutions like using a proper lubricant and gear oil instead of used engine oil or grease for the chain and sprockets are not expensive at all. The 1-litre bottle of gear oil from Bosch costs Rs 260 only. And it will be good for years before getting completely used up.
Join us for FREE NEWS Updates on our Whatsapp Community or our official telegram channel.