To deal with the growing air pollution and worsening air quality  in Delhi, the National Green Tribunal (NGT) established under the National Green Tribunal Act 2010 has given a set of directions to handle this issue. NGT holds the powers of a civil court. A bench headed by NGT chairperson Swatanter Kumar, with expert members D K Agarwal and A R Yousuf, has made 14 orders regarding the same, causing the vehicles older than 15 years banned from Delhi. These orders are issued in response to the petition filed on air pollution in Delhi by Vardhaman Kaushik earlier this year. The committee will further need  few months time to prepare an Action Plan, yet in the meanwhile, a set of directions has been ordered.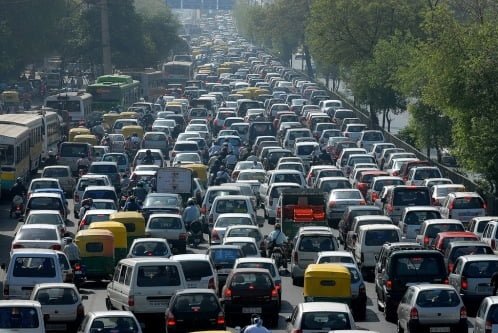 "It is undisputed and in fact unquestionable that the air pollution of NCT, Delhi is getting worse with each passing day. An article published in the Times of India today has been brought to the Notice of the Tribunal. It is based on the studies carried out," the bench said.
Air pollution in Delhi seems to be a great concern these days carrying carbon and particulate matter and causes serious health problems.
"All vehicles, diesel or petrol, which are more than 15 years old shall not be permitted to ply on the roads and wherever such vehicles of this age are noticed, the concerned authorities shall take appropriate steps in accordance with law including seizure of the vehicles in accordance with the provisions of the Motor Vehicle Act, 1988," stated the order.
Glance Of Orders Issued By The Bench
Vehicles older than 15 years whether diesel or petrol, will not be permitted to move on Delhi roads. If such vehicles will be seen plying on roads, actions will  be taken against them.
The vehicles older than 15 years if seen parked in public places, will be towed away and challaned by the police. The vehicles coming in the purview will include commercial as well as personal 2 wheelers, 3 wheelers, 4 wheelers, light vehicles and heavy vehicles.
Furthermore, burning of plastic or other material will not be permitted. If a person is seen doing such activity, actions will be taken against him by the police.
NCT, Delhi and DPCC have also been directed to make a web portal where people can post photographs of locations to bring their grievances to the  notice of authority .
The vehicles in the congested traffic emit more pollution with their engines on, thus, for avoiding congested traffic and avoiding pollution emission, Bench also directed that vehicles will not be allowed to be parked on tarred roads.
Concerned authorities have also been directed to construct cycle tracks which will help to reduce pollution and promote cycling in Delhi. DTC buses including CNG models will be checked from time to time against emission of pollution.
Vehicles older than 15 years will not be issued fitness certificate by RTO.
Markets and crowded places will be installed with air purifiers.
Still we think that there is a need to make the people aware about the affects that air pollution can produce and why should it be controlled. We hope that people will follow these orders and help to reduce air pollution in Delhi. These orders if effectively implemented, will surely make Delhi a pollution less city.
Image Credits- Delhigo
Join us for FREE NEWS Updates on our Whatsapp Community or our official telegram channel.