As automobile enthusiasts, we are always curious to discuss the extraordinary cars that some prominent personalities use every day. The presidential cars certainly qualify as extraordinary.
This video discusses the heavily modified presidential cars of Joe Biden and Vladimir Putin. The car allotted to the president of the United States is called the Beast. But there is no dedicated name for the car of the president of Russia. Needless to say, both these cars are weaponised and are designed to keep the safety of the president in mind during the most unanticipated scenarios. Let us check out the specific details of both these unique cars.
You may also like: Vladimir Putin's One of a Kind Bomb Proof Limousine is Totally BADASS
You may also like: Check Out the Car of the President of India
Joe Biden – Cadillac One
The car reserved for the president of the United State is also called the 'Cadillac One' or the 'First Car' which made its debut back in 2018. The limousine is touted to weigh somewhere around 7,000 kg – 9,000 kg due to all the armour additions made to it. This includes things like bulletproof windows that are made up of 5 layers of glass and polycarbonate that could even prevent the armour piercing bullets, concealed pump-action shotguns, tear gas cannons, blood bags for the defensive purposes, a GPS tracking centre, the body of the car is made using 5-inch thick military-grade armour (made from titanium, aluminium and steel) capable of withstanding grenade attacks, the front section has a tear gas grenade launcher, night-vision cameras, the car could be driven on a flat tyre, satellite phone with direct connection to the vice-president and pentagon, 8-inch thick doors that could seal in President from any chemical attack.
You may also like: 10 Exotic Cars of Our Politicians- Modi's Maybach to Thackerey's Range Rover
Vladimir Putin – Aurus Senat
The body limousine of the Russian President comes with VR10 ballistic protection and can even deflect the armour-piercing bullets, a leak-proof fuel tank, a fire detection system that could diffuse fire even from underneath the vehicle, explosion-proof underbody and roof of the car, 20-inch bulletproof tyres that could keep running even in a low-pressure situation, in-build air purifier system that prevents the air to enter the cabin from outside, it weighs around 7,000 kg due to all these additions and bullet and explosion-proof materials.
You may also like: Chennai IT Firm Gifts Rs 88 Lakh BMW 5-Series to Loyal Employees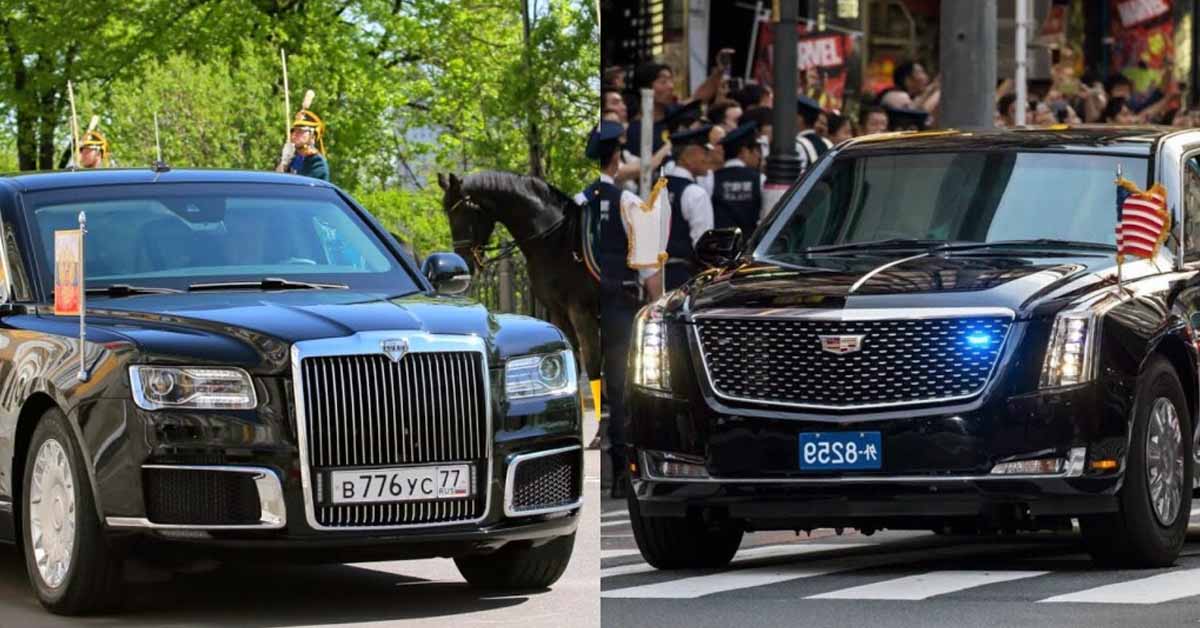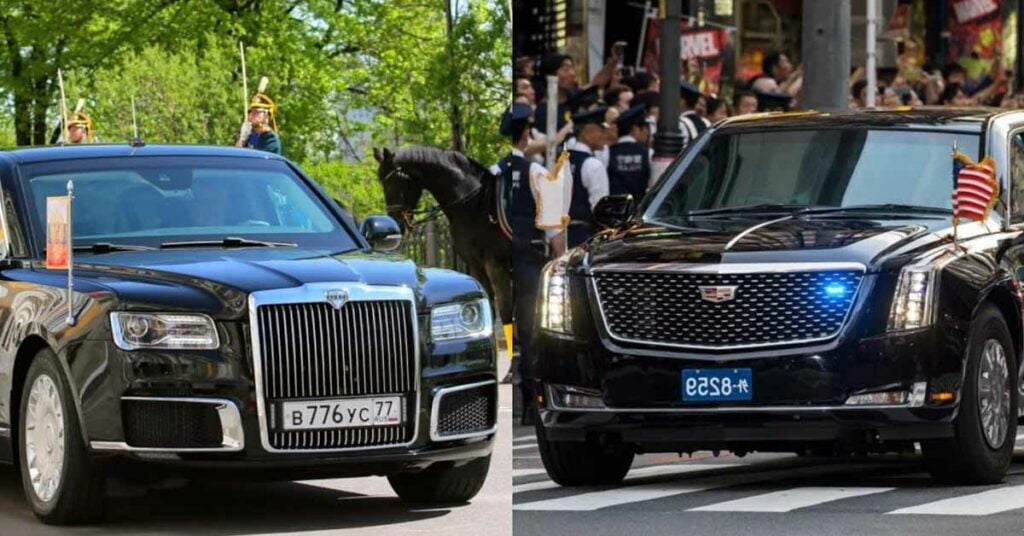 Let us know which among these cars is your favourite, is it the Cadillac Limousine of Joe Biden or the Aurus Senat Limousine of Vladimir Putin?
Join us for FREE NEWS Updates on our Whatsapp Community or our official telegram channel.