There are quite a few YouTubers who post absolutely insane content by conceptualizing out of the box ideas.
In a bizarre set of events, a popular vlogger sold a brand new Hero HF Deluxe at Re 1. Yes, you hear that right! After purchasing a brand new HF Deluxe from the showroom, the YouTuber and his team decided to auction it with a base price of Re 1. They have tried this concept for content previously as well where they auctioned a car with the same base price. Let us check out what the auction entails and what was the final price that the bloggers were able to sequester.
You may also like: Cops Stop Hero Maestro with 5 Pillions, Watch What Happens Next
You may also like: Hero Splendor with India's 1st RTO-Approved Electric Kit
Hero HF Delux Auctioned For Re 1
The video begins with the team of YouTubers entering a Hero showroom and purchasing a brand new Hero HF Deluxe. They mention that this is one of the most popular bikes in their area and it makes sense to offer this to people. Once they pay the amount, the dealership waits to name the owner of the bike. For this, the vloggers go outside and display a big hoarding intimating the general public about the auction. Within minutes, there is a crowd gathered around the YouTubers and the auction began. They had paid Rs 67,000 for the bike to the dealership and are hoping to fetch an amount closer to that.
You may also like: Bajaj CT200X Concept – Perfect Hero Xpulse Rival?
The base price is set to Re 1 and people begin raiding the stakes quite rapidly. Before you know it, the bids are coming in at Rs 5,000. Soon enough, there are enough people to participate in the auction and the bids are being offered from all corners. Some people are raising Re 1 and others RS 500 while some decide to raise the stakes quite steeply. In the end, there are 3 people who are looking to go all the way and the bid amount crosses the Rs 60,000 mark. Finally, a certain Kailash won the bike for Rs 62,503. The man got a discount of Rs 5,000 on the brand new bike as a result of this social experiment.
You may also like: Will Honda CRF190L Become a Worthy Hero Xpulse 200 Alternative?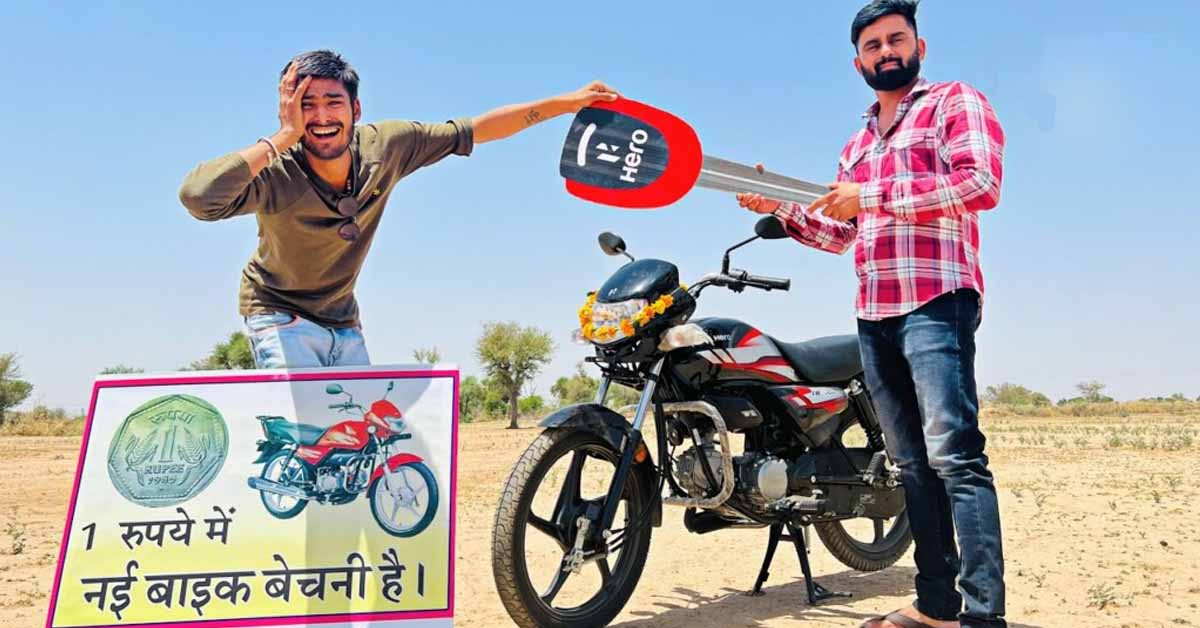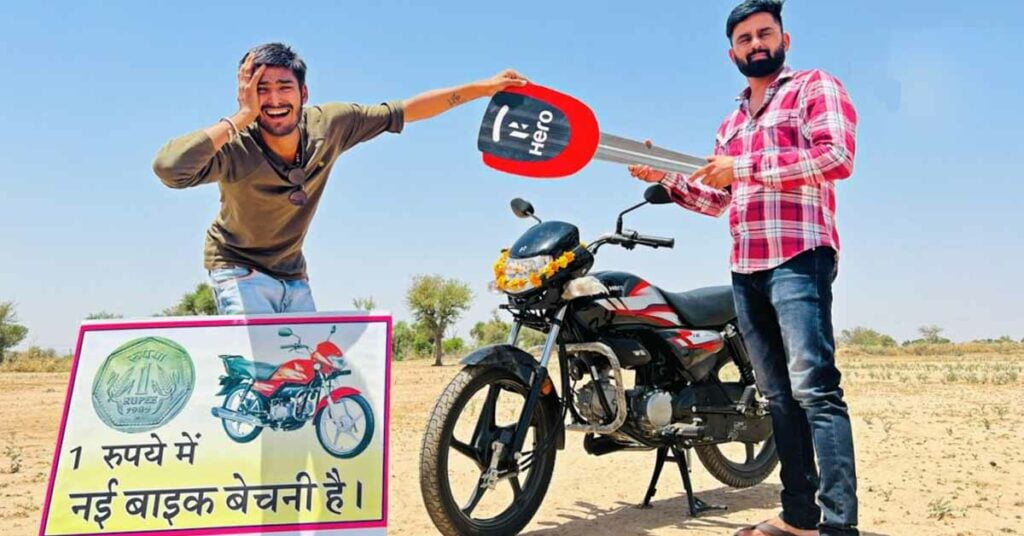 Kailash arranges the money without wasting any time. He pays in cash and ends up paying Rs 62,500 to make a round figure. The vloggers take Kailash to the showroom and get the formalities done. Now, the bike is in the name of Kailash. These YouTubers keep posting such content for entertainment purposes. Let us know how did you like this auction of the Hero HF Deluxe for Re 1.
Join us for FREE NEWS Updates on our Whatsapp Community or our official telegram channel.