This video captures a kind gesture by a police officer while catching a Hero Maestro rider with 6 people on board his vehicle
A Police officer was caught on the camera performing a kind gesture for the public. Now, while this may be their job, we don't see it happening too often. The drivers on Indian roads are infamous for flouting traffic rules and regulations. That is precisely the reason why Indian roads are considered to be quite dangerous. This incident involving cops and a grossly overloaded Hero Maestro will expose to you a different kind of policing that may be necessary for people to take rules seriously.
You may also like: Army Man on Royal Enfield Helps Stranded Girl on Honda Activa – Heart Warming
You may also like: This Kind Gesture From Swiggy Delivery Guy Will Melt Your Heart
Kind Gesture By Police Officer
This channel on YouTube keeps uploading positive videos to raise awareness among the people regarding road safety and various other topics. To achieve this, they keep making parodies and scripted videos. Hence, we can't be too sure if this incident actually happened or was it another one of their scripted videos. Nevertheless, the point of this video involving Hero Maestro and cops is to provide a scenario where we could easily approach the police and don't have to fear them. Also, this could serve as an innovative idea for the police as well to promote road safety and lead people into becoming more aware and responsible.
You may also like: VW Polo Writes Heart-Warming Note As It Bids Adieu
The video clip captures a scene where two police officers are standing at a junction and stopping the two-wheeler riders who are not wearing helmets. Now, wearing a helmet is a crucial part of safe driving and must always be followed. In the first case, a guy is caught without a helmet and stopped on the side of the road. Soon afterwards, the officers see a Hero Maestro on which 6 family members are riding and none of them are wearing helmets. The police officers stopped them and asked them to park on the side. The driver is seen arguing with the police but the police were having none of it.
You may also like: Army Man on Royal Enfield Helps Stranded Girl on Honda Activa – Heart Warming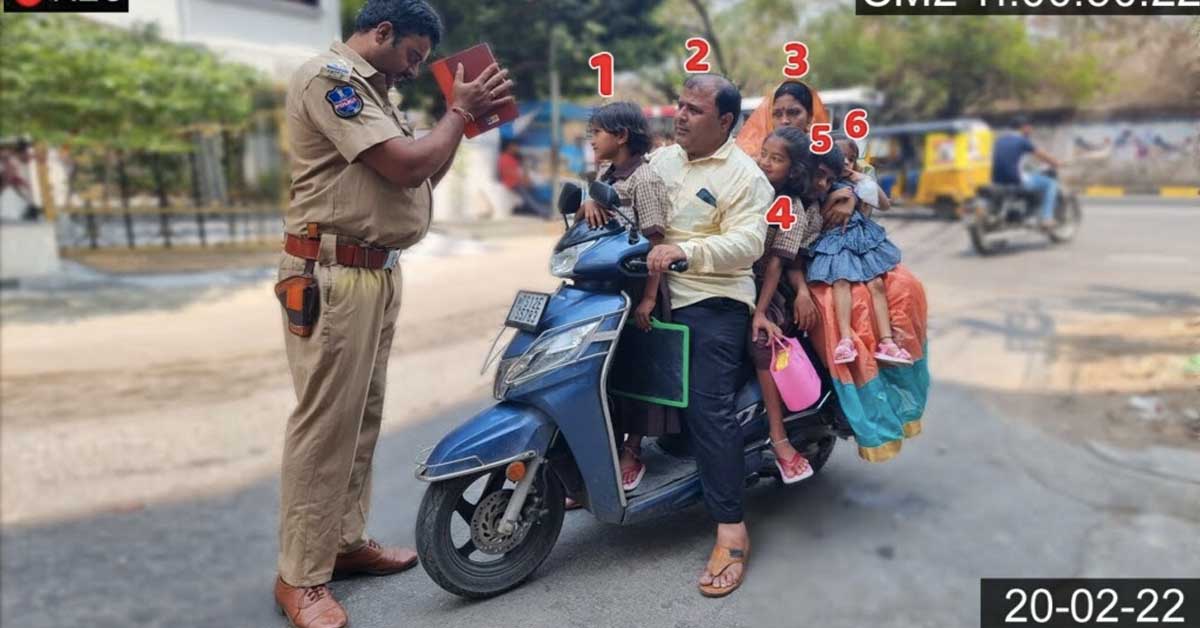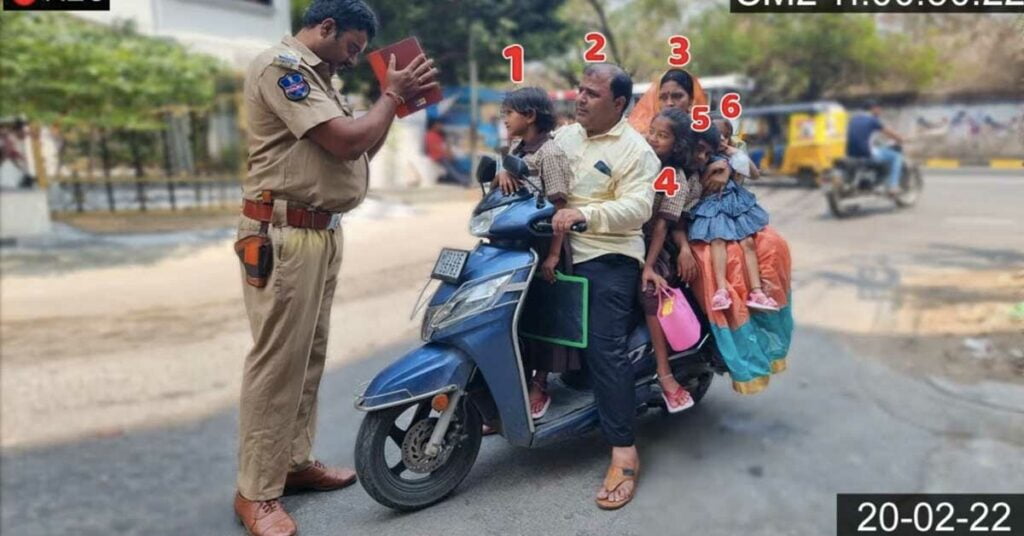 One of the police officers is seen taking the Hero Maestro and riding away while the other keeps talking with the family. After a few minutes, the officer returns with the bike and brings a helmet from the money that the rider had given them. This was a great gesture and we could certainly use more of such examples to raise awareness, especially in the rural areas. This was an innovative and kind gesture from the police officer to teach the riders a lesson, while not being aggressive or confronting.
Join us for FREE NEWS Updates on our Whatsapp Community or our official telegram channel.