Wikipedia says a hot hatch is "a high-performance derivative of a car body style consisting of a three- or five-door hatchback automobile." The amount of power a hot hatch is expected to produce varies with current trends. The very first Golf GTI made about 110 PS, which, back in the 1970s, was pretty impressive. A modern day hot hatch, such the Ford Focus ST, makes about 250 HP, while the more mental Focus RS boasts around 320 angry horses. My point is, the term 'hot hatch' holds a certain amount of ambiguity. Which, coupled with the dearth of performance-oriented hatchbacks, means we have often been too liberal with the usage of this term in our country. I mean Europeans will probably scoff at the idea of calling a Polo GT TSI or a Maruti Baleno RS a hot hatch. So, there has never really been a thoroughbred hot hatch on sale in India. Until now.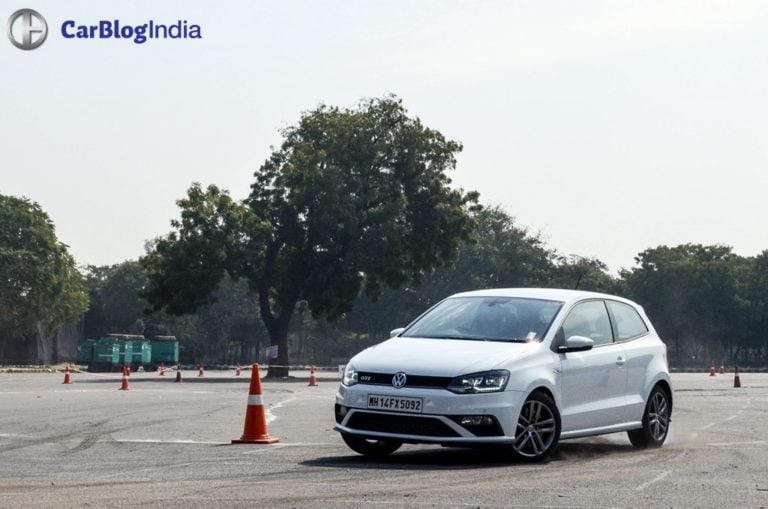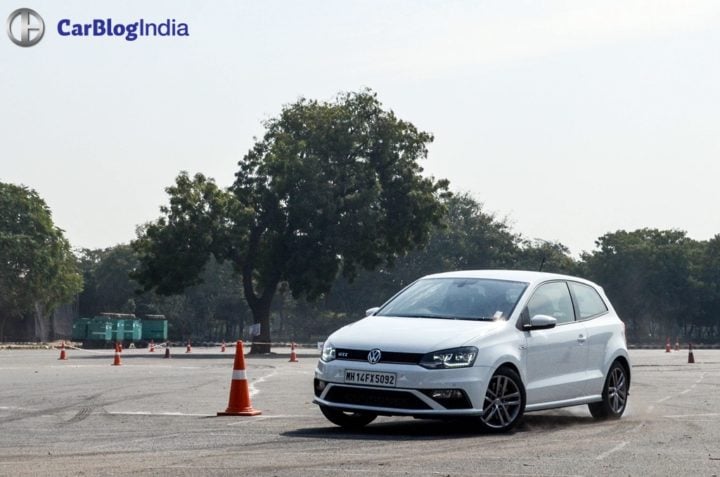 Also See- First Drive – Maruti Baleno RS
Meet the new Volkswagen GTI. Basically, it's a close relative of the Polo GTI that's on sale abroad, but for us, VW India has thought it best to dissociate the Polo moniker from this car. In essence, however, the GTI is nothing but a 3-door Polo with a high-strung 1.8 L turbocharged petrol engine under its hood. So, what you get is a 1273 KGs car with about 190 HP on tap. Sounds like a delicious recipe, does not it? Last month, I spent a rather chilly morning behind the wheel of the hottest new hatch in the town.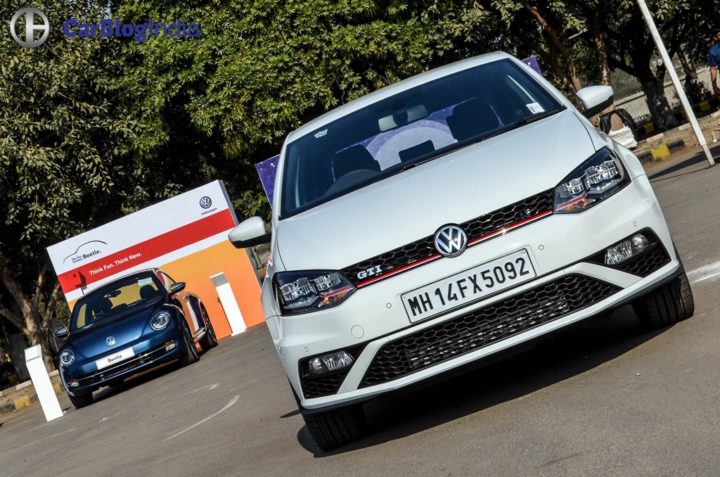 As we said, the GTI is based on the 3-door Polo hatchback, which means it's almost instantly recognizable as the hot version of the standard Polo. Apart from that one obvious difference, there are a few other giveaways of this Polo's performance credentials. There are LED headlamps along with a new front bumper. And of course, you also get the GTI grille with the signature red stripe. At the back, there's a sportier bumper with a dual tip exhaust. Unfortunately, the standard set of alloys are similar to the 16-inchers you get on the Polo GT. However, buyers can also opt for sportier 17-inch rims.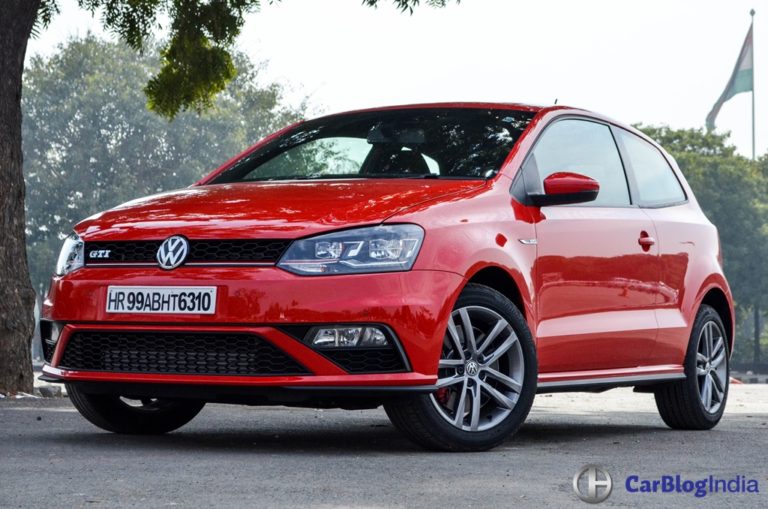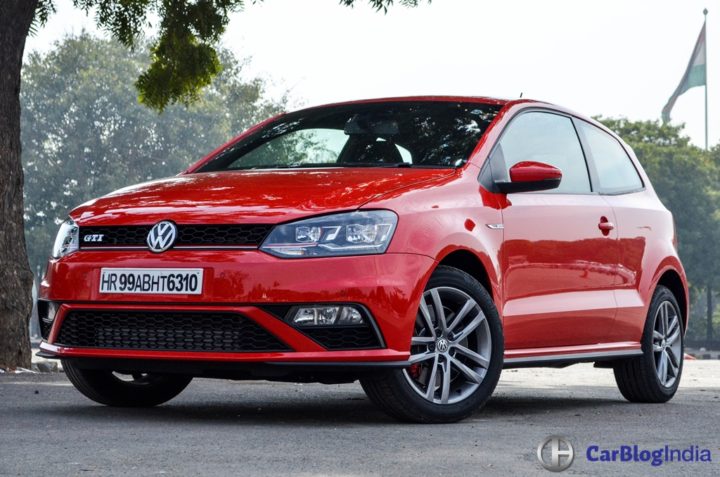 Much like the exterior, even the interior is nearly identical to that of the vanilla Polo. Changes here include a new flat bottom steering with contrast red stitching and a GTI badge and sportier seats. Also, quite obviously, the rear seat space isn't as generous, but space is just about enough for an average Indian adult.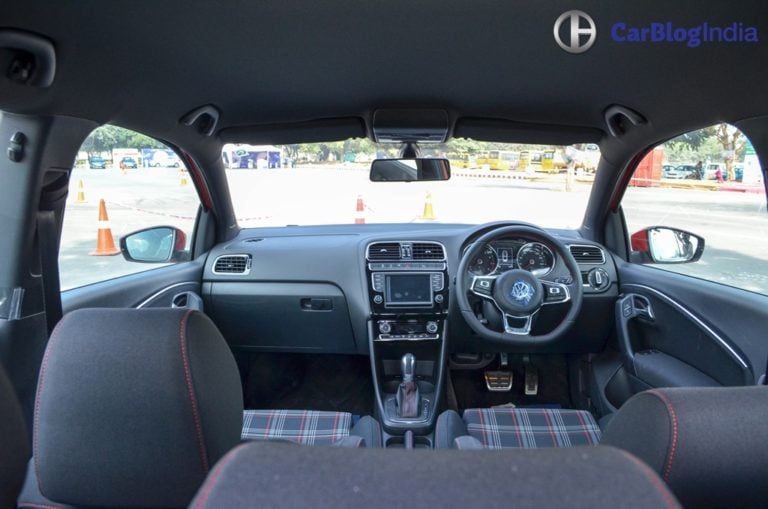 My time behind the wheel of the Volkswagen GTI was restricted to a just over half an hour. So, I won't be able to tell you too much about the way this car drives and handles. However, what I can tell you with absolute certainty is that the Volkswagen GTI is fast and fun. It will do the 0-100 KMPH sprint in 7.2 seconds and can hit a top whack of 233 KMPH. The beautifully weighted steering and the quick 7-speed DSG ensure you enjoy every single second you spend driving this thing. There are paddle shifters available and while you certainly won't be as quick controlling gearshifts manually, they do offer more driver engagement, which ups the fun quotient.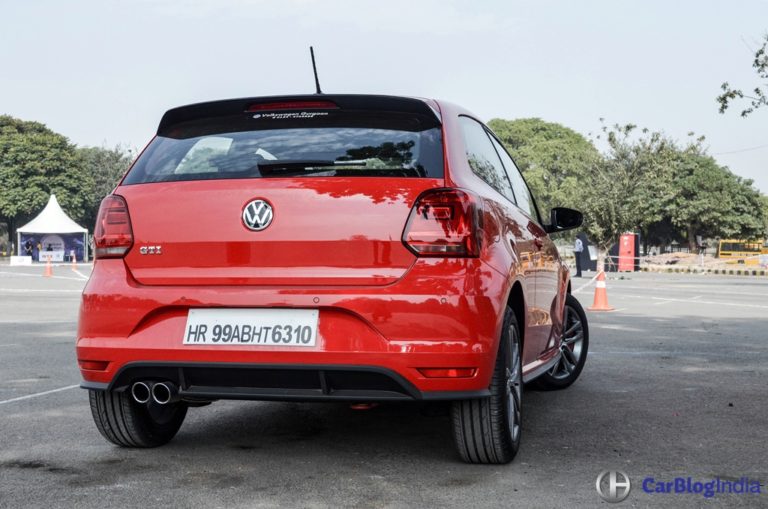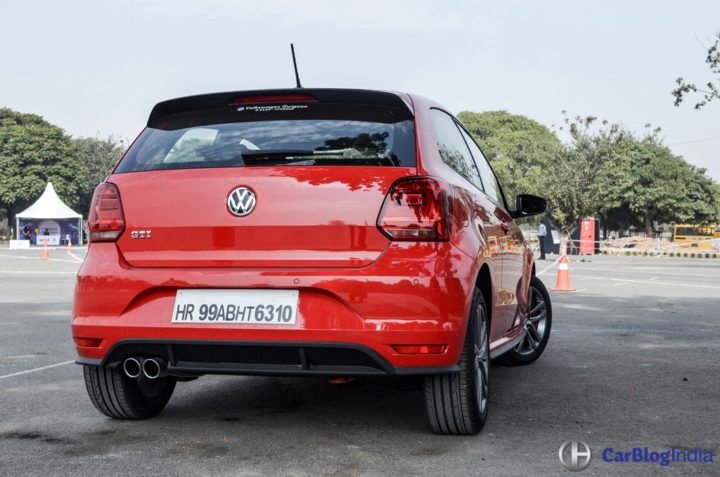 One department in which the Polo GTI exceeds expectations is ride quality. Being a European hot hatch, I did not expect it to be as kind to my spine as it turned out to be. VW has tweaked the suspension to suit Indian conditions and it is evident from the way the Volkswagen GTI rides over rough patches. In fact, Volkswagen seems to have hit the sweet spot with the GTI's suspension setup. It is stiff enough to ensure there is barely any body roll whilst ensuring the occupants are ferried around in a reasonable amount of comfort. Disc brakes all around keep hard braking from turning into a hair-raising experience. 215/45 16s offer sufficient grips at all times and contribute to the GTI's impressive ride quality.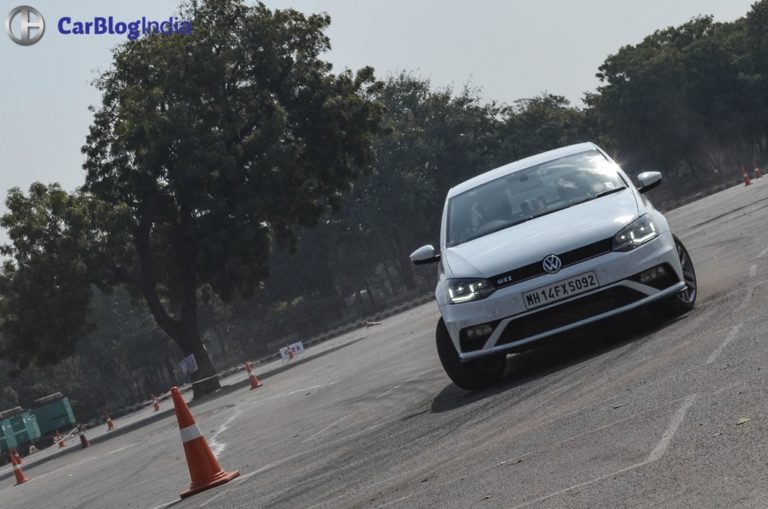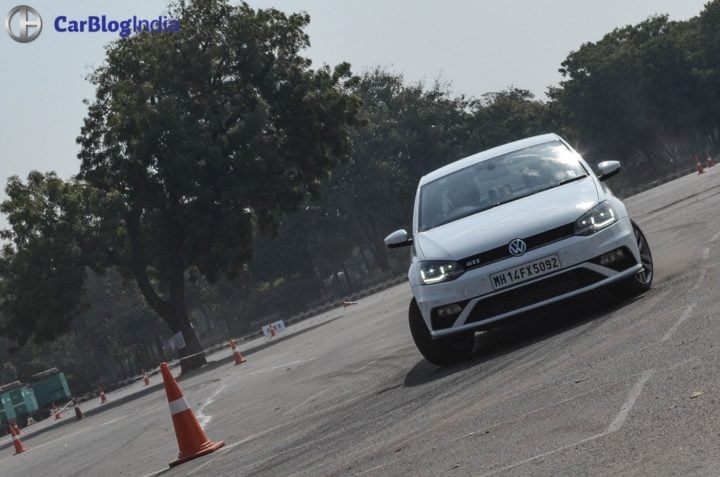 The biggest trouble with the Volkswagen GTI is the asking price. Around 30 lakhs on road is a lot of money for what most people consider a souped up Polo. It isn't, by the way. It's much more than that. Besides, let's take a look at the alternatives. There's the Mercedes-Benz A-Class, which is less powerful and slower. Then there's the Mini Cooper S. It's faster, but more expensive. Fiat Abarth 595 is almost as fast, but you'll have to contend with bone jarring ride quality and a wretched AMT. Plus, the look of bewilderment on people's faces seeing a seemingly stock Polo scamper away like that once the light turns green as they sit there muttering expletives has to account for something, right? Oh, and lest we forget, there are only 99 GTIs up for sale in India so, you better hurry.
Volkswagen GTI Specifications
| | |
| --- | --- |
| Length x Width x Height | 3983 x 1682 x 1443 mm |
| Kerb Weight | 1273 kg |
| Wheel Type and Size | 16 inch Alloys (Standard)17 inch alloys (Optional) |
| Boot Space | 204 litres |
| Engine Type/ Displacement | 1.8 L Turbocharged Petrol |
| Power | 189 bhp |
| Torque | 320 Nm |
| Top Speed | 233 km/h |
| Acceleration (0-100 km/h) | 7.2 secs |
| Transmission (Gearbox) | 7-speed DSG Automatic |
| Mileage | 16.34 KMPL (claimed) |
Stay tuned to Car Blog India for a detailed Volkswagen GTI Test Drive Review.
Author- Dhruv Saxena.
Join us for FREE NEWS Updates on our Whatsapp Community or our official telegram channel.