Volkswagen introduces Cup Editions for Polo, Ameo and Vento with new cosmetic styling
As the fever of ICC World Cup starts, German car manufacturer Volkswagen sure knows how to support Team India and promotes #GermanyCheersForIndia campaign in support of the cricketing season. Volkswagen launched the Cup Edition to the Polo, Ameo and Vento. This edition sees some cosmetic changes with additional equipment.
For starters, the company has added leather seat covers and given chrome treatment on the exteriors. Body graphics and new premium alloy wheels are also the part of the edition cup. 15-inch Tosa alloy wheels are available for the Ameo Cup Edition while the Polo Cup Edition sits on 15-inch Razor alloy wheels. The bigger sibling, Vento Cup Edition gets 15-inch Linas alloy wheels.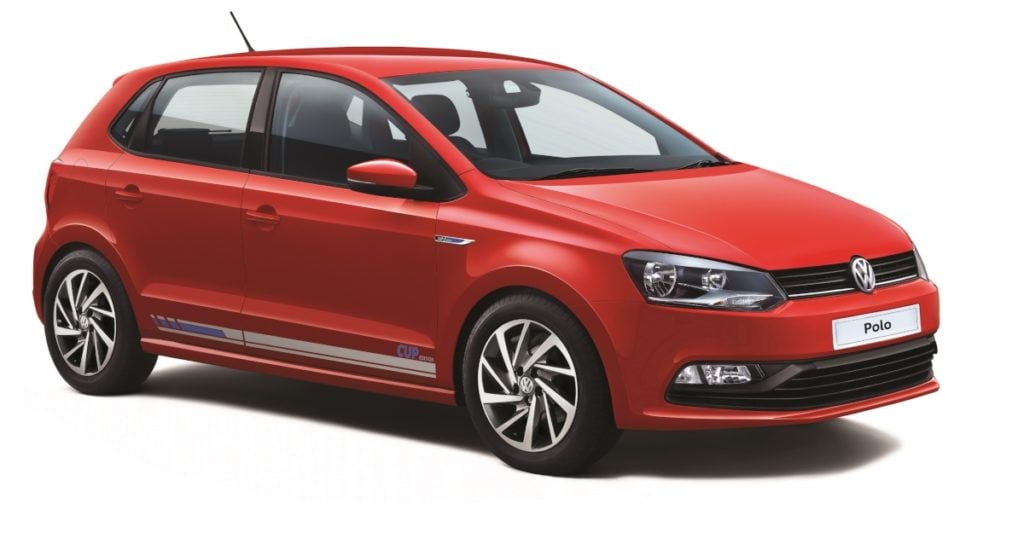 Speaking on the introduction of this special CUP edition, Mr Steffen Knapp, Director, Volkswagen Passenger Cars said, "In India, cricket is not merely a sport, but a religion. It is the equivalent of Soccer in Germany. World over, for Volkswagen, sport has played an integral part of our business. It not only brings in unity across the country but also displays passion, inspiration and excitement.
Also Read: Volkswagen Polo Facelift 2019 Spied!
Keeping this spirit in mind, we have launched the special Cup edition that showcases true sportsman spirit through its performance, power and precision across our product portfolio. We aim to reinstate the cheer and fun-to-drive experience among our customers this sports season."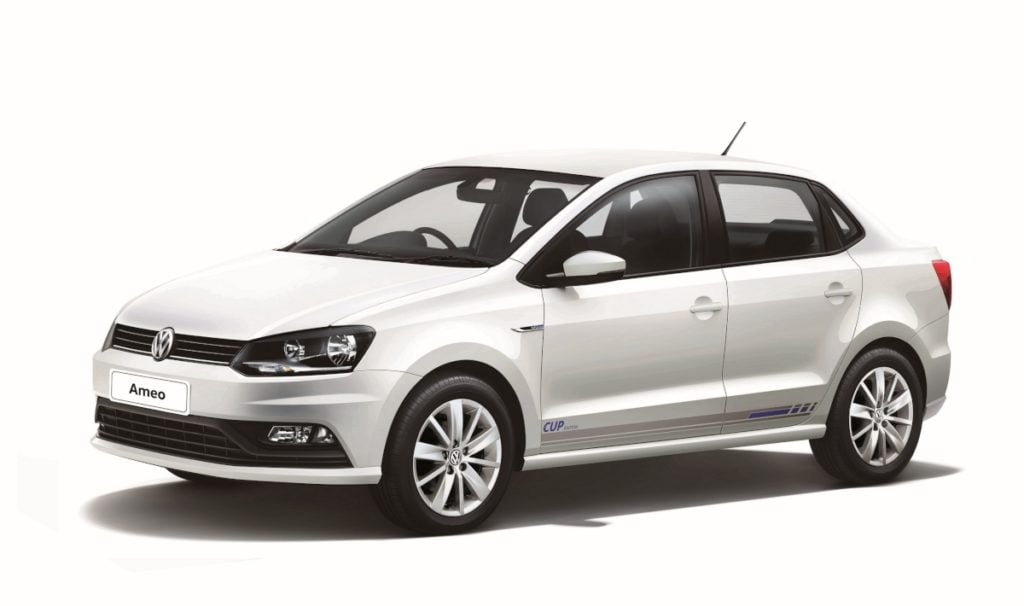 All the Cup Edition sports both petrol and diesel engine mated to 5-speed manual transmission and sits slightly upwards than the comfortline variant. The Polo Cup edition will be made available in the red colour paint scheme.
The edition comes with a 1.0-litre MPI engine which churns 75 bhp with 95 Nm of torque. The turbocharged diesel engine generates 90 bhp with 230 Nm of peak torque.
Ameo Cup Edition is made available in candy white colour and offers a similar petrol engine like that in Polo. However, it is the diesel engine which gets tuned to different power state and thus makes 109 bhp with 250 Nm of peak torque.
Also Read: Skoda Octavia RS Could Make A Comeback Might A Powerful Engine
Vento Cup Edition gets a silver colour paint scheme and gets a similar taste of body graphics, chrome fender cup edition badging, leather seat covers with cup edition badging like seen in the Polo and Ameo. The CUP Edition is available in both petrol and diesel engine. 1.5L petrol motor churns out 102 bhp with 154 Nm of torque while the oil burner generates 110 bhp with 250 Nm of peak torque.