The number 3 car maker in the world, Volkswagen has stated that it has raised the prices of their Vento and Polo by 2.27 percent in India which come into effect immediately. It is also offering discounts worth up to Rs.38,000 for the Polo and Rs.51,000 for the Vento and the price increase can be offset from the discounts but we think those offers are applicable on 2012 models.
With the increased prices, the Polo now costs Rs 4.92 lakh and Rs 7.08 lakh and on the other hand, the sedan Vento gets priced between Rs 7.32-9.96 lakh. All figures are ex-showroom, Delhi and the rates may differ from place to place because different state governments levy different taxes on them. The price increase was impending and most of the companies have been increasing their prices in the new year.
"Volkswagen today announced the increase in prices of its volume carlines the Polo and Vento effective today. The increase in prices comes against the backdrop of additional features incorporated in both the carlines," is what the company had to say in a statement issued to the media. The price increase comes due to the added features as well as rising input costs of these so-called mass market cars.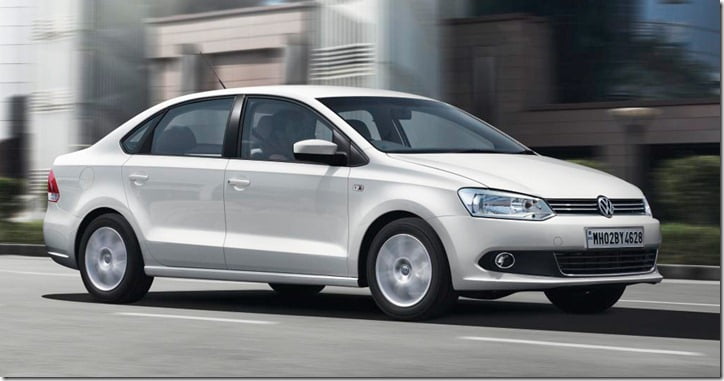 The Polo and Vento will now come equipped advanced music system with Bluetooth, USB and Climatronic air conditioner which are features worth more than the price increase. Volkswagen Passenger Cars Managing Director Arvind Saxena stated on the increase in prices, "Our aim has always been to give our customers a good value proposition and once again we are glad to be able to offer a good reason for them to buy these carlines."
The company sold a combined 62,507 units of the Polo and Vento in the year which went buy and the addition of newer features will make the sales figures north. Also, the advertisement campaign that VW has been running these days will help in boosting the sales figures as it pretty much conveys the functionality of the new features. New Features, New Price, Can we expect newer and better sales figures? Lets wait and watch.
Also read- Recent Price Increase Reports
More Related News