Here's a quick drag race between the discontinued Volkswagen Polo GT TDI and the Ford Figo Diesel. See who's the winner!
Volkswagen has now discontinued its diesel engine, but before the BS6 norms came into force, its 1.5 Litre unit was very popular. While we may have few diesel heads in India, all of them loved the grunt and experience that the Polo TDI or Vento TDI gave. On the other hand, buyers also have a liking for diesel engines from Ford, especially on Aspire and Figo.
Here is a quick drag race between the likes of Volkswagen Polo GT TDI and Ford Figo Diesel TDCi. Both get a 1.5 Litre diesel engine and their power figures are around 100 BHP. You will have to go in the used car market for Polo TDI but you can still get a brand new Figo Diesel. The results are quite impressive over here!
Also Read: Volkswagen BS6 Polo GT 1.0L TSI vs BS4 Polo GT 1.2L TSI – Which is Faster?
As soon as the race starts, the tyres start screeching hard, both trying to maintain the traction. Figo takes an early lead and swiftly picks up its speed. The Polo tries hard to come near the Figo, but in vain. The end result is the Ford hatchback winning over Volkswagen, which is really shocking but impressive!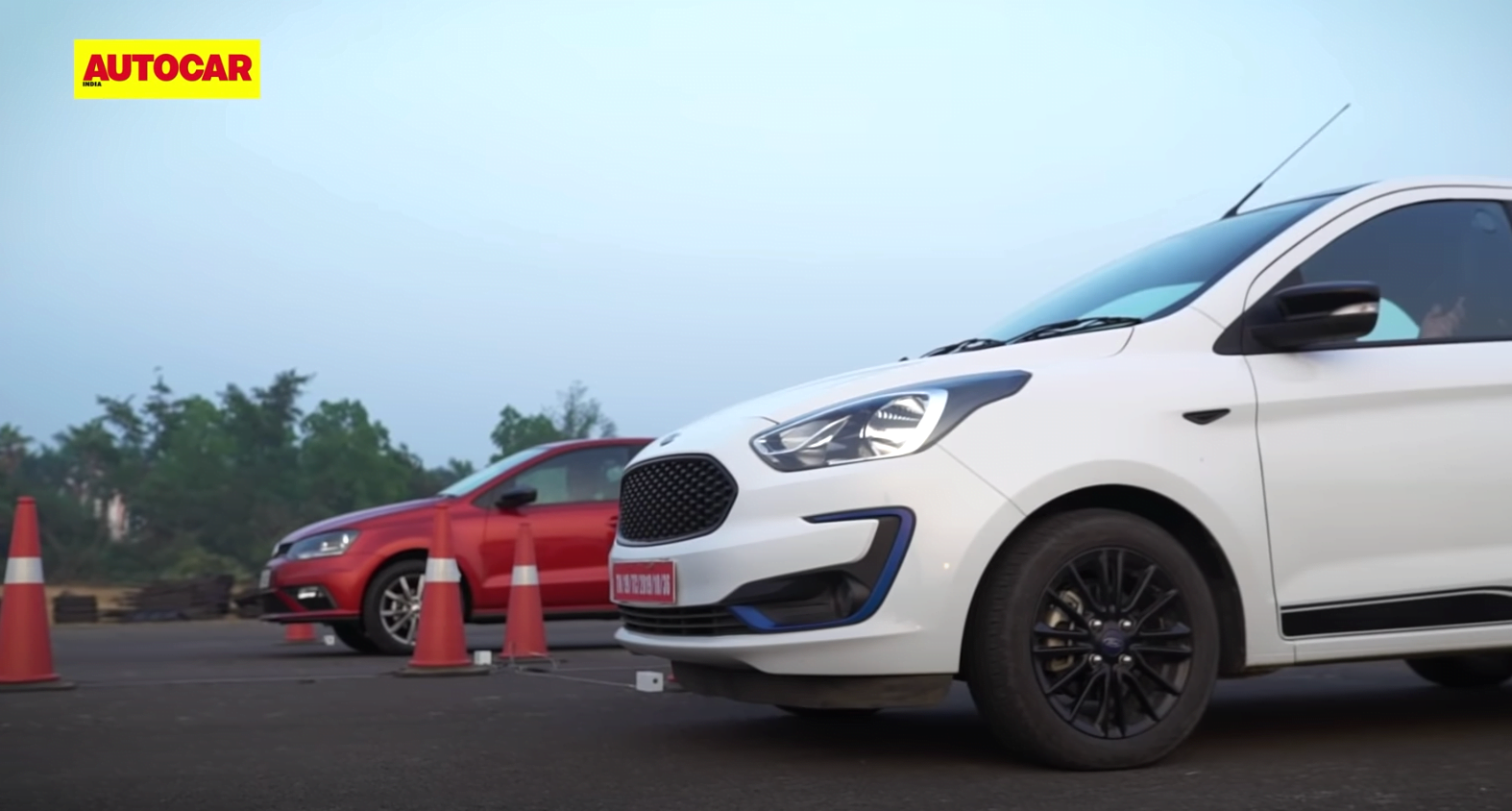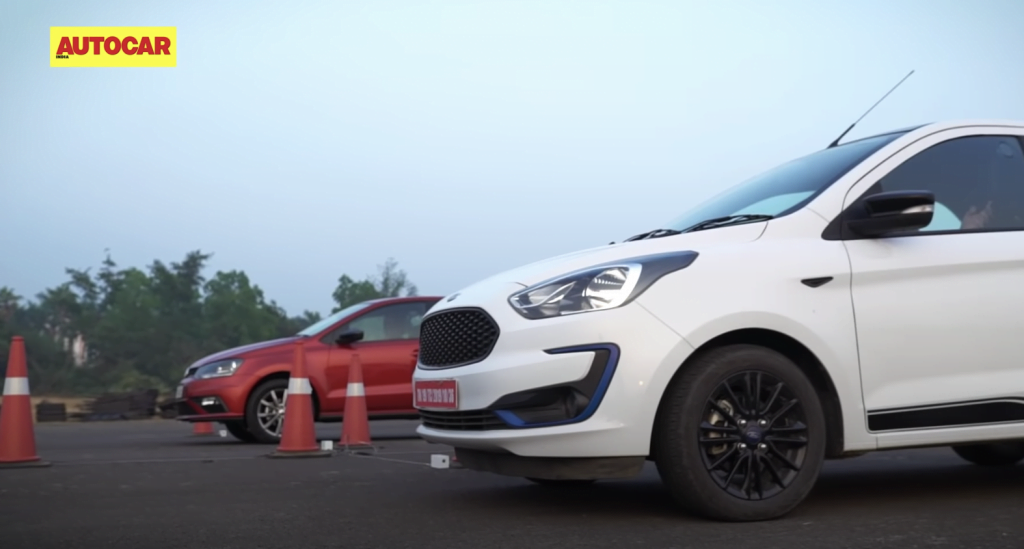 Polo gets a 1.5 Litre diesel engine that produces 110 BHP and 250 Nm of peak torque. On the other hand, Figo produces 100 BHP and 215 Nm of peak torque with its 1.5 Litre TDCi unit. As you can see the video, the Polo finishes nearly half a second later than the Figo. The latter reaches top-end torque quickly in comparison to the Polo.
Unfortunately, the highly powerful Volkswagen Polo TDI is no longer available. You may get it in the used car market for a good price. Even if you go for a Polo which is 5-6 years old, it will be a good buy. Durability and reliability are two key highlights of a Volkswagen car. For that instance, they are also the highlights of a Ford.
Join us for FREE NEWS Updates on our Whatsapp Community or our official telegram channel.