Volkswagen Vento has achieved what it was designed for and the sales are still continuing to capture more and more of the market. Unlike other existing models in the sedan segment this car turned out to be completely different with a typical European design and impressive technology.
But if you think its all what the Vento line-up is all about then we want you to wait for a while since we are expecting a new variant of the same very soon. In 2009, Volkswagen revealed its 1.4 Liter TSi Twin-charger engine and with this innovation they bagged the International Engine of the year award.
The innovation lies in the combination of petrol direct injection and a twin supercharger, together achieving breathtaking performance levels without sacrificing the fuel economy. In fact this new engine has proven to be more fuel efficient than any of its ancestors.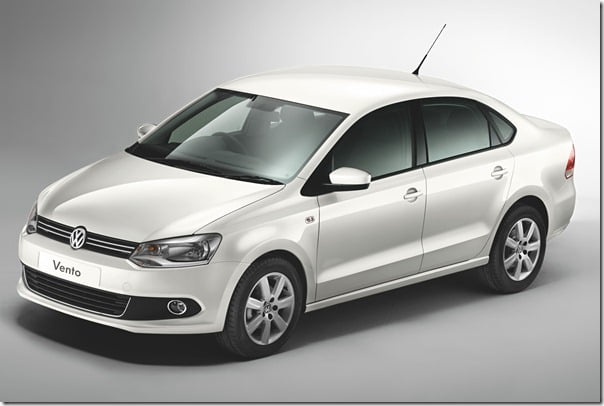 Now the same engine is very much expected with the Vento in the coming months which will drastically improve the sales of the car as in the present the petrol prices are soon going to touch the sky and in that situation companies are supposed to bring more fuel efficient models.
Evidently no changes on the exteriors will be seen and neither on the inside but what is new would lie under the hood. The engine winning the International Engine Of The Year award produced a maximum of 178 BHP but considering the India roads and traffic conditions a 125 BHP engine would be just perfect.
The torque levels would again be diluted to a certain level so as to suit the roads. The most impressive part would be high fuel mileage which would definitely attract a lot of new customers. I hope you are impressed too. So let us wait and see when the model actually hits the market.
check out more-