Volkswagen Vento is one of the safest sedans in the Indian market and here's an example of how it keeps its passengers safe.
Not many people know that Volkswagen Vento has received a 5-star safety rating in the NCAP crash tests. However, the India-spec Vento got the rating in the Latin NCAP crash tests. No wonder, it is one of the safest sedans in India right now. Here is one example in which the Vento was involved in a high speed accident but still kept its passengers safe.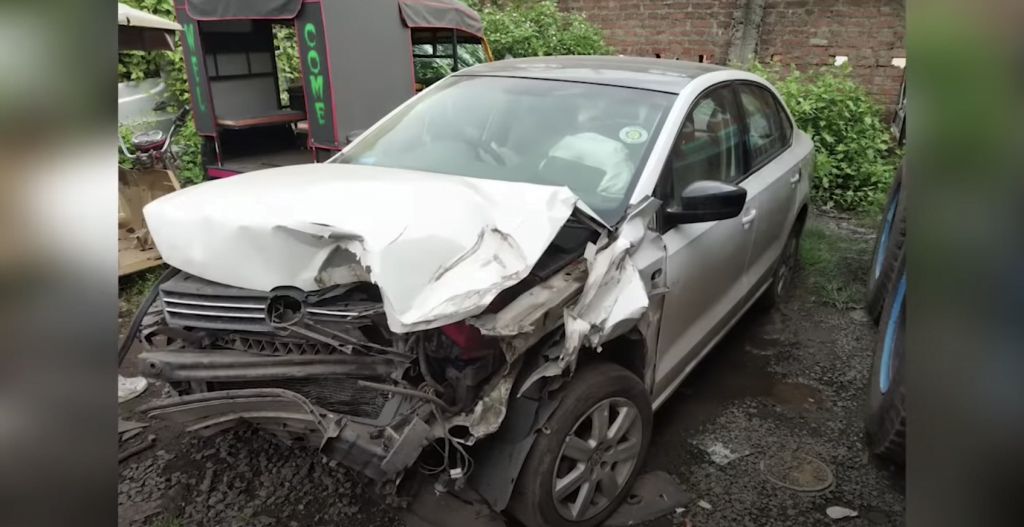 Crashing into a truck can get pretty scary and dangerous. This Volkswagen Vento crashed into a truck at the speed of 110 km/hr. The driver said he was going at this speed at around 11 PM on a completely empty road. Suddenly, when he was getting down a flyover, a truck came from the left and joined the middle lane.
Also Read: Volkswagen BS6 Polo GT 1.0L TSI vs BS4 Polo GT 1.2L TSI – Which is Faster?
The driver could not control his car and ended up crashing from the back. The impact was pretty bad as you can see the entire front portion has been crushed. The bonnet, engine components, bumpers, all have been damaged beyond repair. However, the damage was only limited to this and the side fenders.
The doors have not been damaged that badly and even the alloy wheels are in shape. If you look inside the cabin, there's not a single scratch visible. For that matter, even the windscreen has not shattered. The steering wheel, seats and equipments inside the cabin are in the same place before the accident.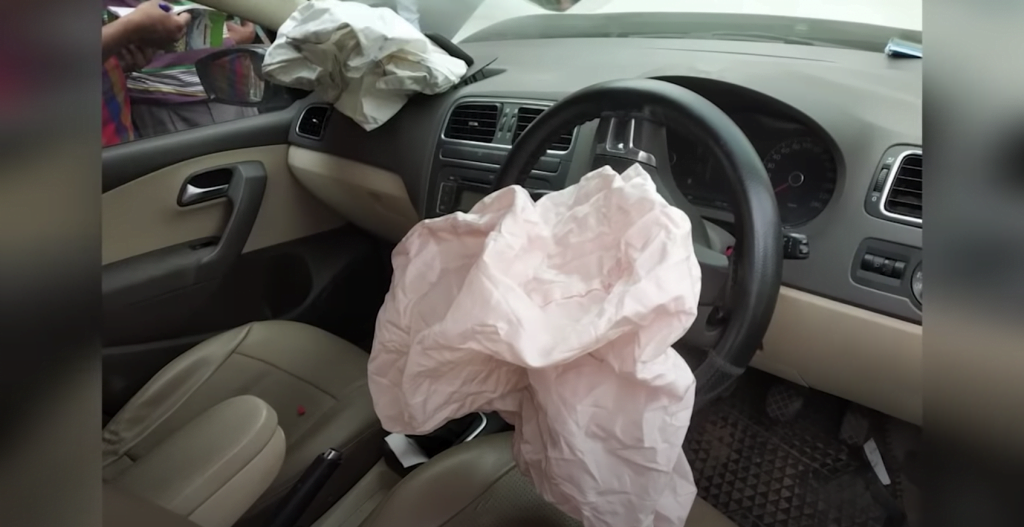 All the passengers inside the cabin were safe and walked away without any scratches too. The airbags have also deployed and that's the only thing different inside the cabin. The owner is very happy with the strong build quality of Volkswagen Vento and has said that his next buy will also be a Volkswagen.
Also Read: This Modified Volkswagen Vento Produces More Torque Than Tata Harrier
This Vento in the accident is the older version, at least 3-4 years old. Now, in the BS6 version, Vento gets a 1.0 Litre TSI engine that produces 110 PS and 175 Nm of peak torque, while paired with a 6-speed MT and a 6-speed AT. The prices of the sedan commence at Rs 8.86 Lakhs up to Rs 13.29 Lakhs (ex-showroom).