Volvo has earned goodwill with their passenger automobiles in India and has been pretty successful in the family car segment also. Now they will soon launch their new car  which is a compact crossover named Volvo V40 Cross Country, it is a crossover of Volvo Sporty V40 hatchback. Volvo imports all of its cars as CBU in India as of now. The V40 is a direct competitor of the BMW X1 and Mercedes upcoming A-Class. In this article, we bring you latest updates on the launch and general details of the Volvo V40 in India.
Updated On 25 May 2013
Volvo V40 Official Launch On 14th June 2013
Volvo India has invited us for a major announcement in a media event on 14th of June 2013, which in our best of knowledge will be the much awaited Volvo 40 India launch event only. We will bring you live updates from the launch of V40 in India, so stay tuned to Car Blog India by liking us on Facebook.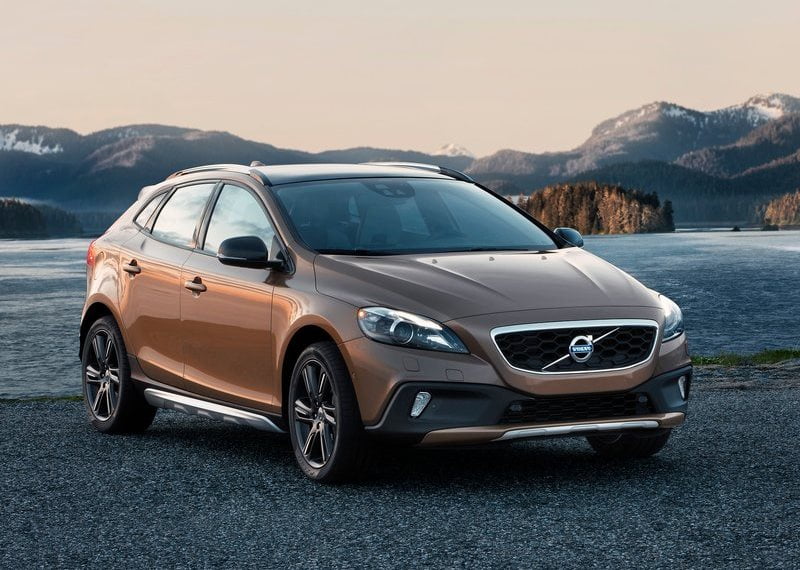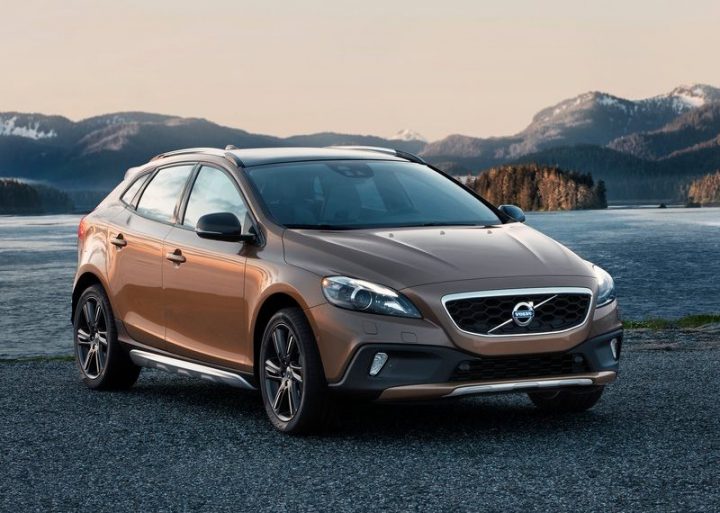 Updated On 9th April 2013
Official- Volvo V40 Cross Country Launch In June 2013
In an interaction with Car Blog India at the official announcement of Volvo India's new brand ambassador, Tomas Ernberg, MD of Volvo Auto India confirmed that the launch of Volvo V40 Cross County in India in June 2103.
When we asked Tomas about Volvo's plan to start assembling cars in India, he replied that they are not in any hurry and there are no immediate plans to start car assembling in India. So far, all the Volvo cars sold in India are imported as CBU and will continue to remain that way until any decision on local assembling is taken.
Tomas also confirmed that Volvo cars sold in India have not been impacted by the hike in import duty announced on imported cars as the engine displacement of its cars is less than what is specified in the new budget rules. The Excise duty hike does affect Volvo cars, but that also affects the Indian assembled cars as well.
Updated On 7th March 2013
Volvo V40 Launch In April 2013 In India
The Swedish car maker, Volvo is looking to India as one of their most important future prospects and in sync with that, is readying up the V40 crossover for an Indian launch. The car will be brought in the country as a CBU but the company intends on starting up an assembly line in India if the volumes pick up. Volvo seems to be waiting for Budget which is being announced today and would launch the car once the Budget 2013-14 is presented.
Sudeep Narayan, Marketing & PR Director at Volvo Auto India, told our friends back at IndianAutosBlog  "We are likely to unveil the V40 Cross Country to the Indian market in April." Eventhough there's no official date for the launch, but the word from the chief at Volvo India gives us somewhat a frame of time about the car's launch. The car has already started reaching dealerships in the country and will be out in the open as the next fiscal begins.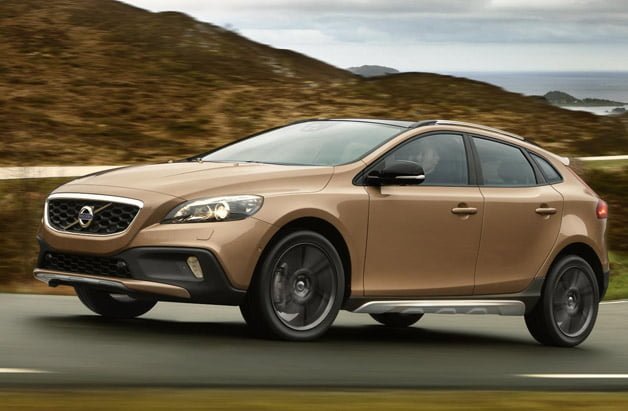 A 1.6 litre petrol motor which we believe will be the entry level variant and a 2.0 litre oil burner will do the duty in the V40. The diesel motor is expected to be the one which will bring in the maximum number of volumes for the company. The cars would come without a 4 wheel drive option to keep the costs to a minimum. V40 is the V40 hatchback with an off-roading kit and instead of being a small SUV, it a big hatchback which can do some off-roading.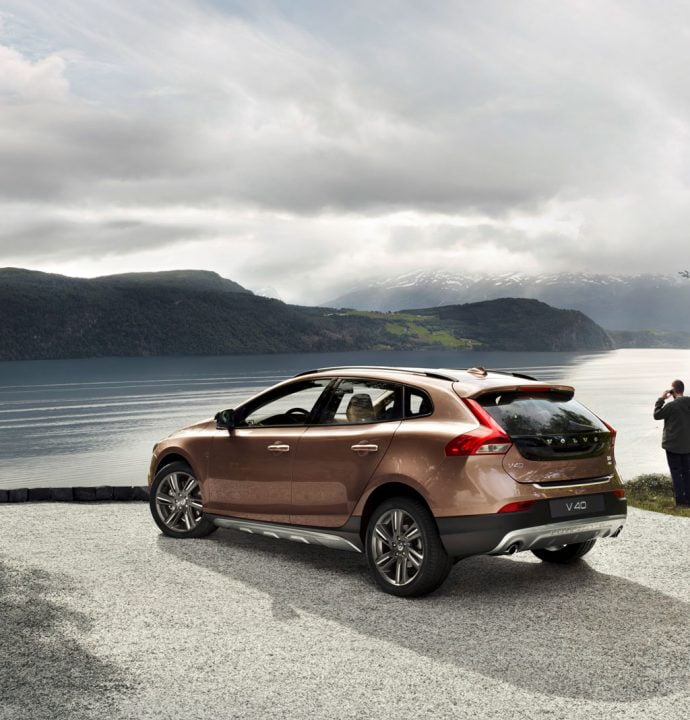 It will compete with the likes of the BMW X1 which recently got itself a facelift and the baby Audi Q3. But seeing that it is a big hatchback, it might just compete with the A-Class and B-Class hatches from Mercedes and BMW 1- series hatchback later in the day. Volvo India plans to be a top luxury player in India by the end of the decade by garnering a 15% market share. Models like the V40 Cross Country have to shine for Volvo to be on course.
source- IAB
Updated on 18th Jan 2013
Volvo V40 Spied In Dealer Yard In Delhi
This new luxury car from Volvo would be complimentary to many lavish cars available in the market in terms of standards and pricing. It wouldn't be a wonder if it takes over the market share of cars in the same segment from brands like Mercedes and Audi. Considering the present scenario of rising figures of luxury car buyers in India, Volvo has played smart here by launching it at the time when saloon cars are more in demand and hopefully this launch will add large number of buyers on its sales chart.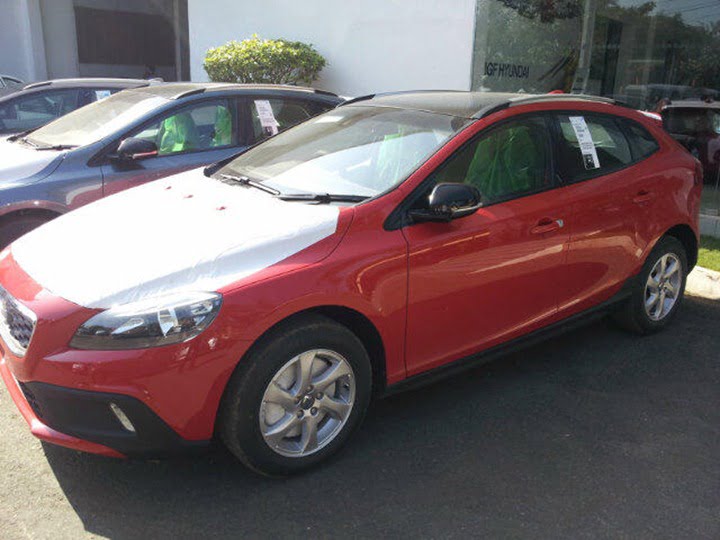 The V40 is expected to be launched in both petrol and diesel variants. V40's D4 diesel engine is expected to come with 4 cylinder unit that will fairly produce 179PS power and 400Nm of torque. About the petrol variant, perhaps it will be a 5 cylinder layout to give out 257PS of power and 400Nm of torque. Apparently, both the variants will come with a 6 speed automatic transmission as standard.
Considering bad traffic and poor road conditions of India, Volvo V40 wants to keep the buyers safety on priority. Thus, V40 is equipped with a first aid safety kit. For the first time in India, a blind spot and pedestrian detection will be available even in the base variant of the car. This feature will be first of its kind in this segment of cars in India. The official launch is expected to be somewhere around March or April 2013 in India as per some previous reports. We will keep you posted on any official updates and announcements. Stay tuned to Car Blog India.
image credits – Anand on Twitter
Also read- Volvo Volvo V40– Pictures, Video And Details
Join us for FREE NEWS Updates on our Whatsapp Community or our official telegram channel.