Volvo is ready to unveil its first electric vehicle and its none other than the XC40 SUV. The E-SUV will be introduced next month and will be shown on 16th October.
Advancing on the electric mobility across the globe, Volvo is all set to bring its first all-electric vehicle. Earlier, the Swedish manufacturer had confirmed that all of its cars will be either hybrid, plug-in hybrids or fully electric.
Next month, Volvo is introducing the electric XC40, the first from the automaker. Along with being fully electric, the E-SUV will also be one of the safest cars that Volvo has ever built.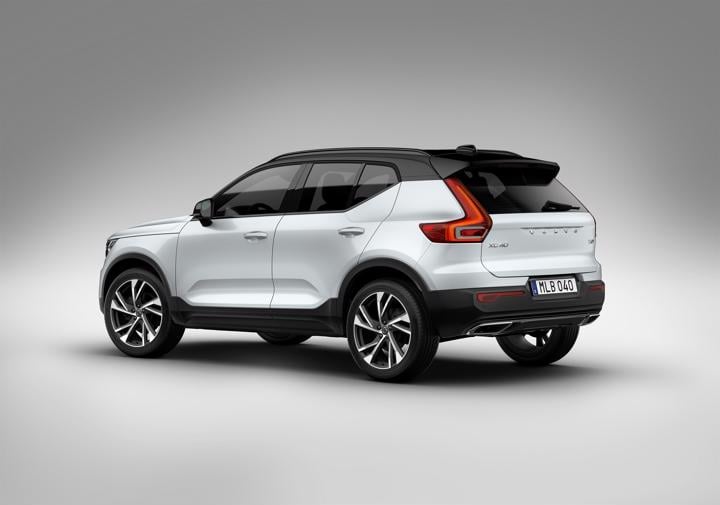 The frontal structure of the original XC40 has been completely redesigned and reinforced, because of the absence of an internal combustion engine. The engineers have designed a unique safety structure for the battery of the electric Volvo XC40.
Also Read: Volvo Brings the XC40 Plug-in Hybrid Internationally
The battery of the SUV is placed inside the extruded aluminium safety cage and has been placed right in the middle of the body, on the floor of the car. This also helps in lowering the centre of gravity of the car, for better protection.
For more safety, Volvo will also bring the new Advanced Driver Assistance Systems (ADAS) sensor platform. It is an active safety system that comes with many radars, cameras and ultrasonic sensors, further helping in the autonomous drive technology.
The electric Volvo XC40 will look similar to the original SUV, with some subtle changes to make it look like the Electric Version. The charging port will be based just above the front fender on the passenger side.
Also Read: Volvo XC90 Excellence Lounge Console launched in India for Rs. 1.42 Crores, ex-showroom
Volvo has also stated that further details of the electric SUV will be revealed in the coming weeks. It will be first shown to the public on 16th October and will then be introduced in the next month itself.