Volvo has launched its estate wagon Volvo V90 Cross Country in India at a launch event in New Delhi at a price of Rs. 60 Lakhs. The Volvo V90 Cross County is a very unconventional body style. It is neither a sedan nor an SUV, rather a fusion of two with a long body which extends the roofline all the way to the rear of the car. It is a very practical design as it offers you a lot of cabin space and luggage space. This makes it an ideal car for both city commutes as well as occasional weekend getaways where you need a lot of luggage space as well as capabilities to deal with bad roads and a little bit of off-roading as well. We have driven this car recently, so make sure you check out-
Volvo V90 Cross Country Test Drive Review here
.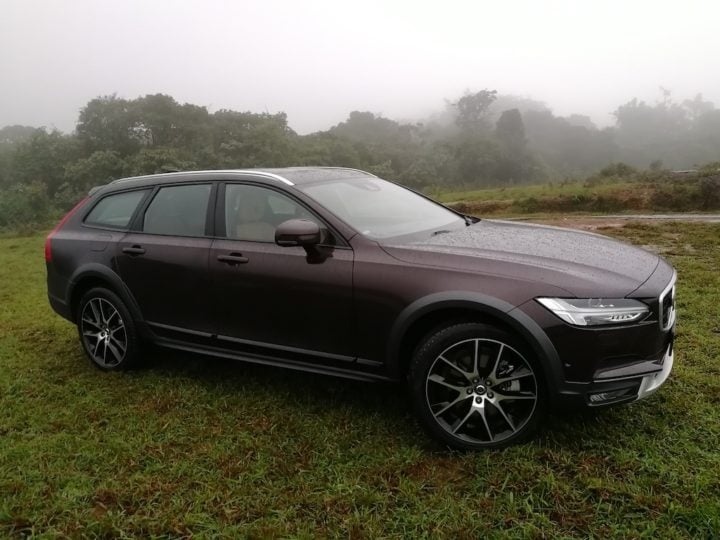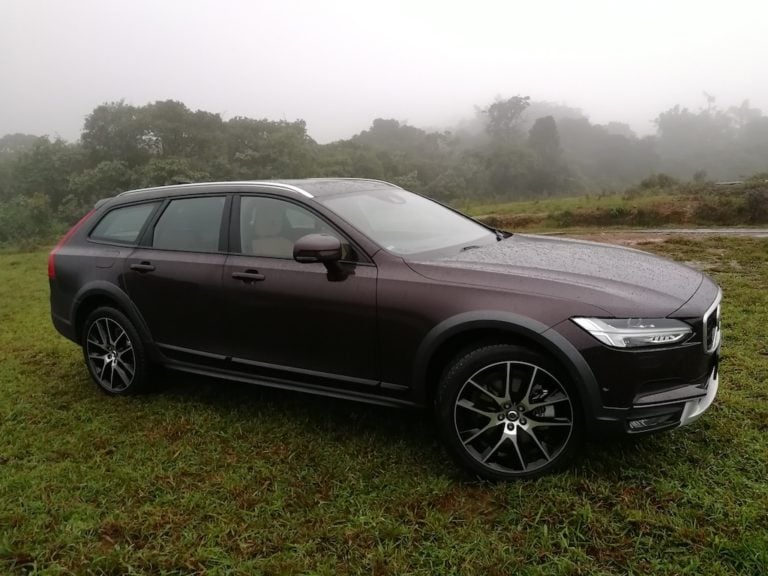 Volvo V90 Cross Country India Price and Variants
Volvo V90 will only be offered in the top of the line D5 variant in India at a price of Rs. 60 Lakhs ex-showroom.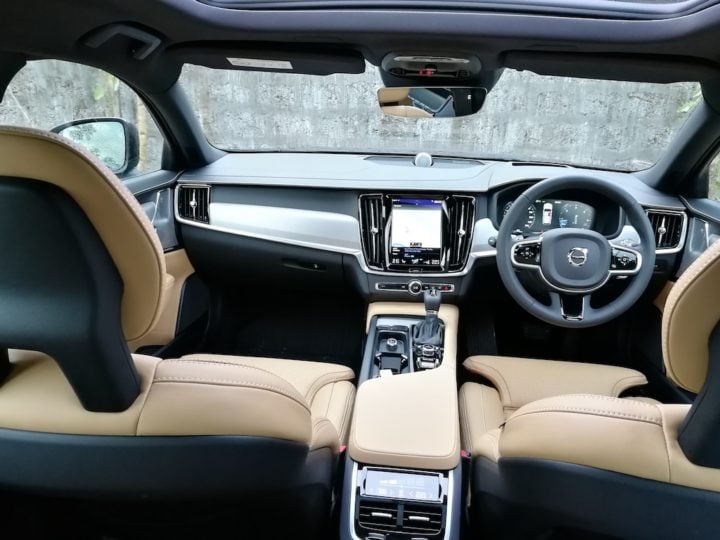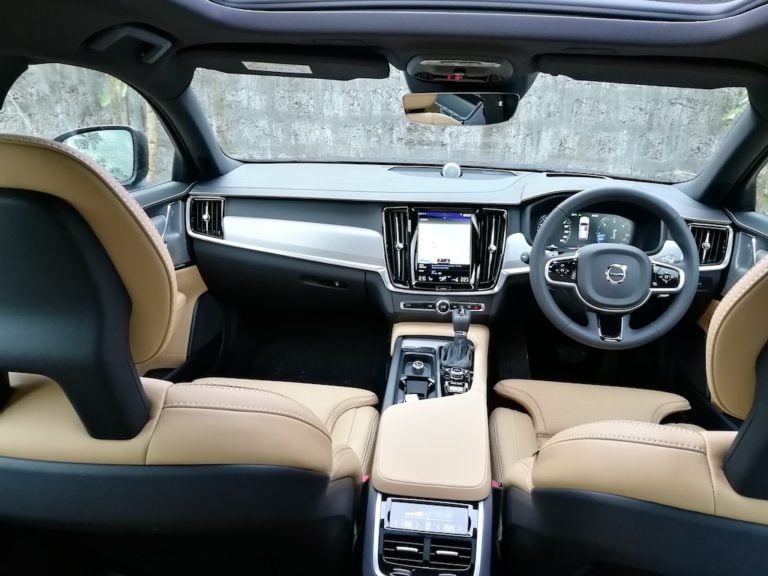 Volvo V90 Cross Country India Features List
Some of the key features include luxurious Nappa leather seats. The front two seats are electrically adjustable and also come with massage function. The rear seats are also very comfortable and offer a lot of space and comforts. There is 4-zone automatic climate control in this car and B&W audio system which sounds great.
Apart from comfort features, the car is heavily loaded with safety features including automatic braking for collision avoidance. It has radar and camera technology to enable this and a lot of other safety features offered on this car. There is a heads up display to keep your eyes on the car and not get distracted while driving. There are steering mounted controls for ease of use while driving.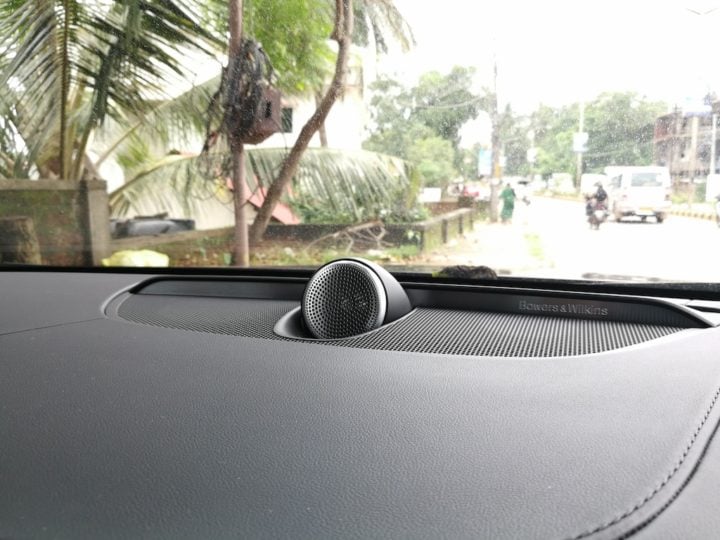 Volvo V90 Cross Country Colour Options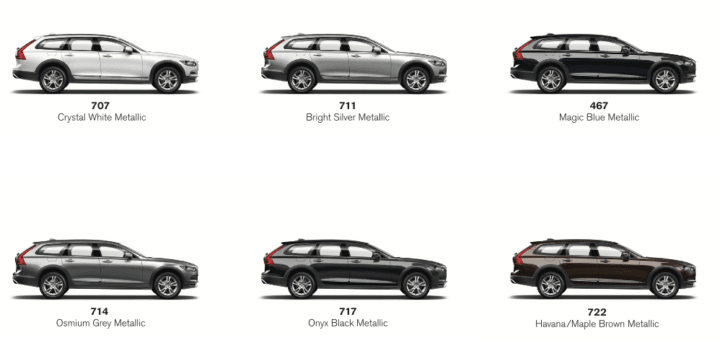 The car is loaded to the gills when it comes to features. Below is the detailed features list of the car:
Volvo V90 Cross Country Specifications
Volvo V90 Cross Country is powered by a 2 Litre turbocharged diesel engine with a peak power of 280 HP and peak torque of 480 Nm. The engine is mated to an 8-speed automatic transmission which is quite agile and smooth. The engine also uses a very interesting Power Pulse technology which provides compressed air from an electrically driven compressor which makes the turbo kick in at around 1500 RPM which eliminates the turbo-lag usually observed in diesel motors.
There are 20 inches low profile wide alloy wheels which provide great grip. It has good handling manners and provides good ride comfort at the same time.
Detailed specifications are as below: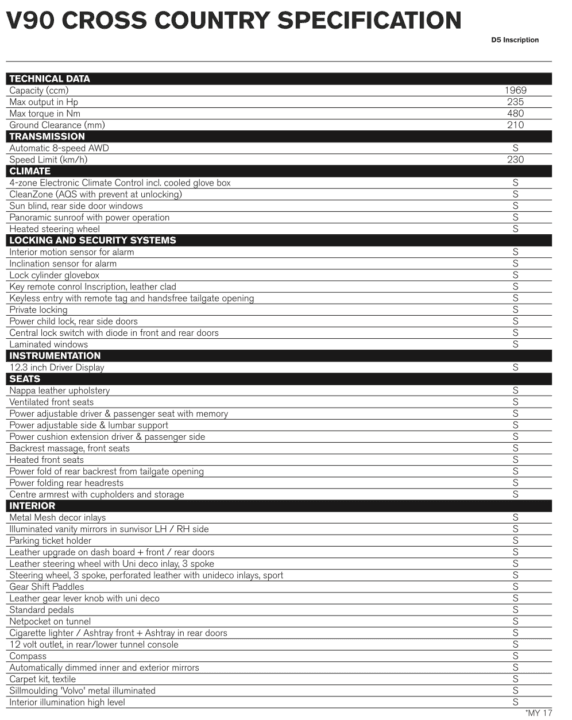 We thing with the launch of Volvo V90 Cross Country, Volvo India has relaunched this segment in India which has been ignored for a long time in India. It is a perfect getaway car for adventure seeking people who spend their weekdays working hard in the city where they need a comfortable commuter.
Editor Rating

Rated 4.5 stars

Outstanding
---
Volvo V90 Cross Country

Reviewed by:

Published on:

Last modified:
---