It's been quite a while since the test mules of the Volkswagen UP starting doing rounds and the spy shots flooded the interweb. Now that VW has cleared that UP would not be coming to India anytime soon, it was only a matter of time that something else caught our fancy from the VW group as it has been quite aggressive with the Indian market. For the time being they are going to be focusing on various variants of the Vento and Polo and first in the offerings (Drumroll..not quite but an applause would do ) is the Volkswagen CrossPolo.
Updated on 22nd August 2013
Volkswagen has officially launched the Cross Polo in India at Rs. 7.75 Lakhs Ex-showroom Delhi. More details below: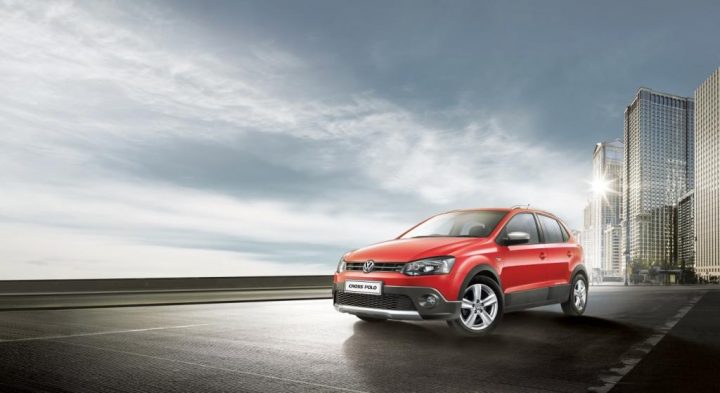 Looks like the Volkswagen CrossPolo will be launched pretty soon, maybe within this week! According to Indian Autos Blog, Volkswagen has increased the ground-clearance of the CrossPolo as we had earlier reported.
According to Autocar, the CrossPolo will have the following features:
Will be offered only in one trim level, which will be fully loaded
It is longer, taller and wider than the Polo, though the weelbase remains unchaged
Three paint options: Flash Red, Deep Black, Reflex Silver
Matte black plastic cladding around the lower half of the car
Scuff plates
16-inch alloy wheels
New-grille
Rood rails that can support luggage upto 75 kg
Rear diffuser
All-black interior
Silver ORVM cover
Will be powered by a 1.2-litre, 3-cylinder diesel engine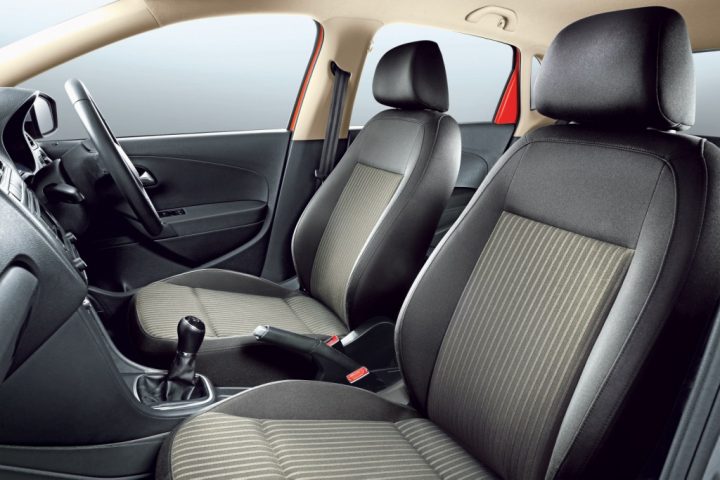 Volkswagen may launch a more upmarket variant of the CrossPolo as well, which will receive a spare wheel mounted on the rear hatch-door among other features, it is expected to be launched in 2014.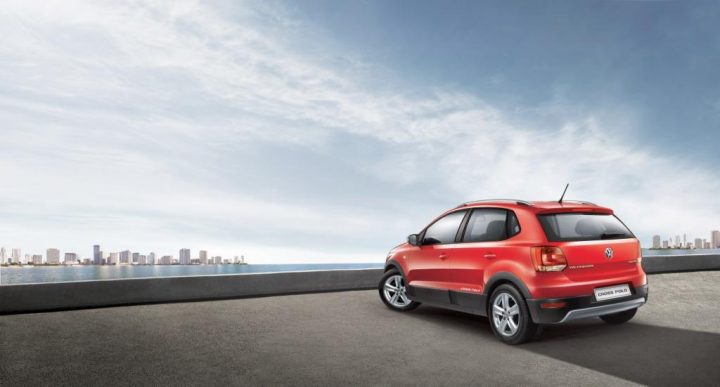 Updated on 9th July 2013
According to a report on Indian Autos Blog, the Volkswagen CrossPolo has completed testing at ARAI (Automotive Research Association of India) centre at Pune and has received all the certification necessary to commercially launch the vehicle in India. Which means that the CrossPolo could be launched pretty soon, an estimated launch time would be during the festive season around September.
Their report also states that the CrossPolo will not be marketed as a whole new car, in fact it would be sold as a variant of the Polo. The CrossPolo will most probably be powered by a diesel motor.
Updated on 4th June 2013
Volkswagen has been extensively testing the CrossPolo since last month, making sure that it will receive well by the crossover loving public in India. We do not have any news on when VW will be launching this car in India, though the car spied here looks almost production ready. Below are some spyshots of the car from Team-BHP.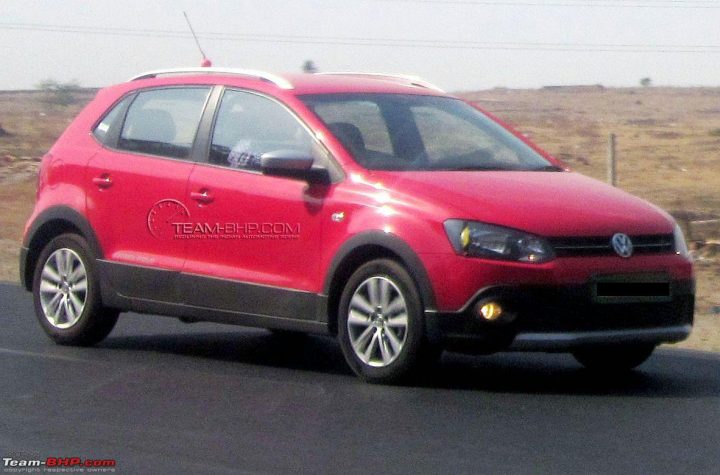 photo source: Team-BHP
Updated on 7th December 2012
The hatch-ish SUV or the SUV-ish hatch as you may call it,due to its kit looks a bit more grown up than your everyday hatchback and yet is considerably smaller than your regular SUV. Seeing how fond we Indians are of our SUVs, the car might just prove to be successful. And when I say might, there's a might not too. Remember Fabia Scout? The Fabia with a so-called off-road kit. See,you don't even know what it is.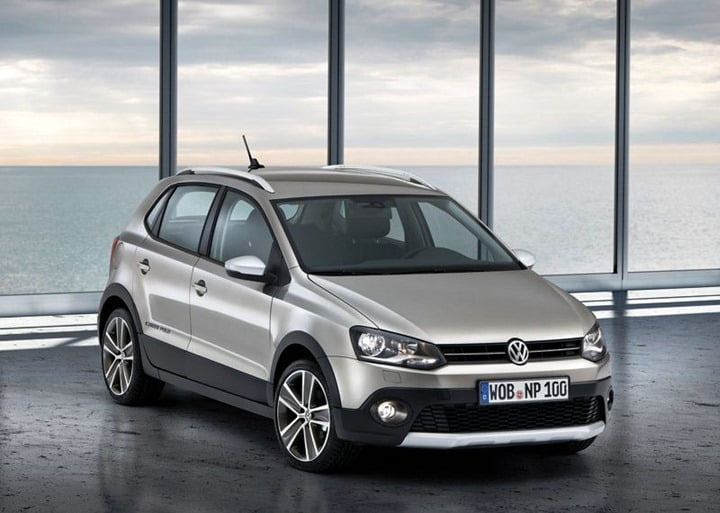 But let's be optimistic here and get to the good bits of it. The car gets raised by 15 mm (More, please? ) , but it's good enough for your little bit off-roading , more like regular driving on the Indian roads. But it works. A thick matte plastic extends to the car's rear,flanks and the chin. Before I forget, there's a scuff plate present too with a silver finish. It gets anodized roof rails which are good enough for holding 75 Kg weight , a silver diffuser at the rear and hold your breath, 17 inch wheels. Yes, 17 it is.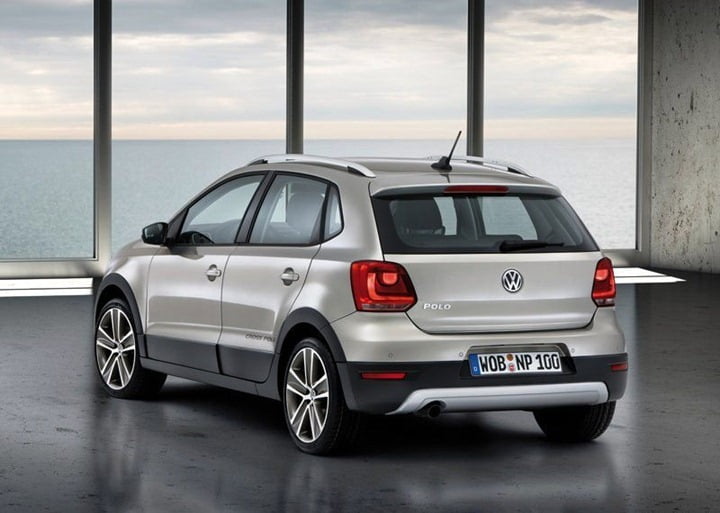 There's a speculation that the car may get a rear mounted wheel to make it a bit macho,but we would not set our hopes that high. Coming to the engine options,it might just be car where VW put in their India specific 1.5 litre four cylinder diesel engine. Pricing is the key in the Indian market for success and it would sell more as a premium hatch that could do a bit of your off-roading. And VW, do we need to say bring it soon.
More Pictures & Video: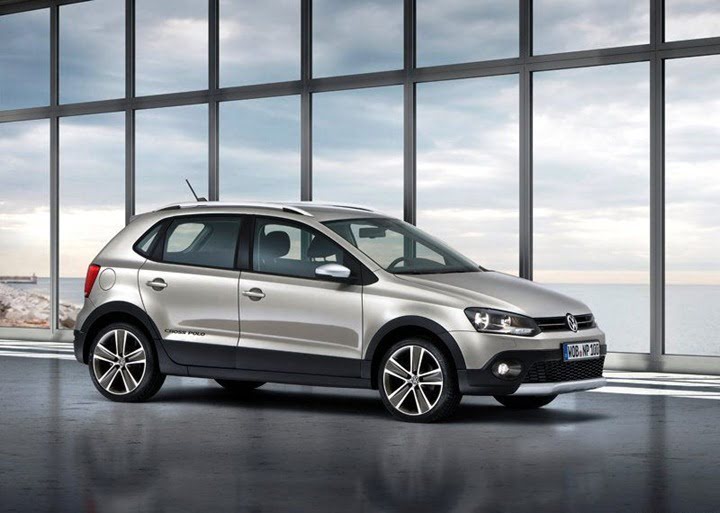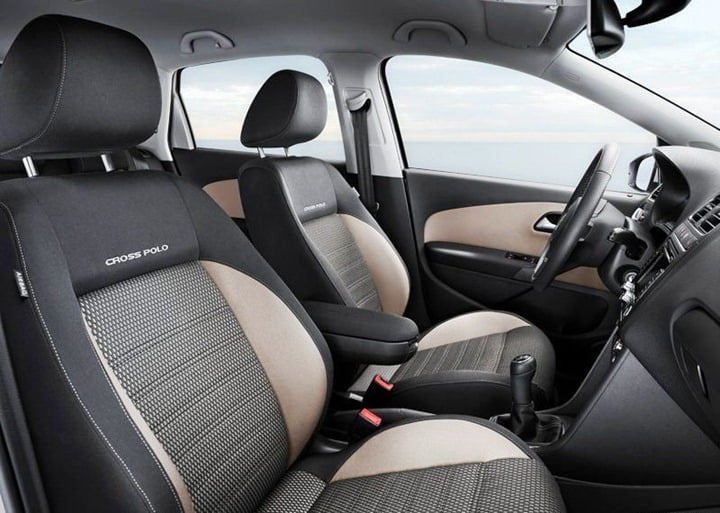 source – Autocar India