Here is a video capturing a rider stealing a Honda Activa rider's helmet cunningly. This is one of those rare occasions where the thief has been caught in the CCTV camera of a shop nearby. Unfortunately, these sorts of incidents keep happening on a daily basis. However, it is rare that someone gets recorded in the camera. While doing such criminal activities people are generally aware of the surroundings or if there is a camera nearby. Because this incident took place at a public place which was quite busy. Hence, one camera was able to spot the robbery. Watch here how this rider slyly steals the helmet of another Honda Activa rider.
Also read: Honda Activa Modified Into Petrol+Electric Hybrid Scooter in Just 4 Hours!
Honda Activa Rider Stealing Helmet
The 39-second long video clip captures the entire incident from beginning till end. The Activa owner parks his scooter in front of a shop and goes inside. He had kept his helmet on the seat of the scooter. Meanwhile, another Activa biker who was standing nearby jumps into action. He notices that the guys just went inside the shop and might take a while before coming out. He immediately sits on his Activa and parks it right next to the other Activa. After waiting for a few seconds he made sure that the owner doesn't come out. He looks here and there at other people passing by on the road before doing the dirty deed. As he finds the first opportunity, he picks up the helmet and wears it. Then he is seen riding away.
Also read: Yamaha Fascino 125 Hybrid Launched, Cheaper Than Honda Activa 125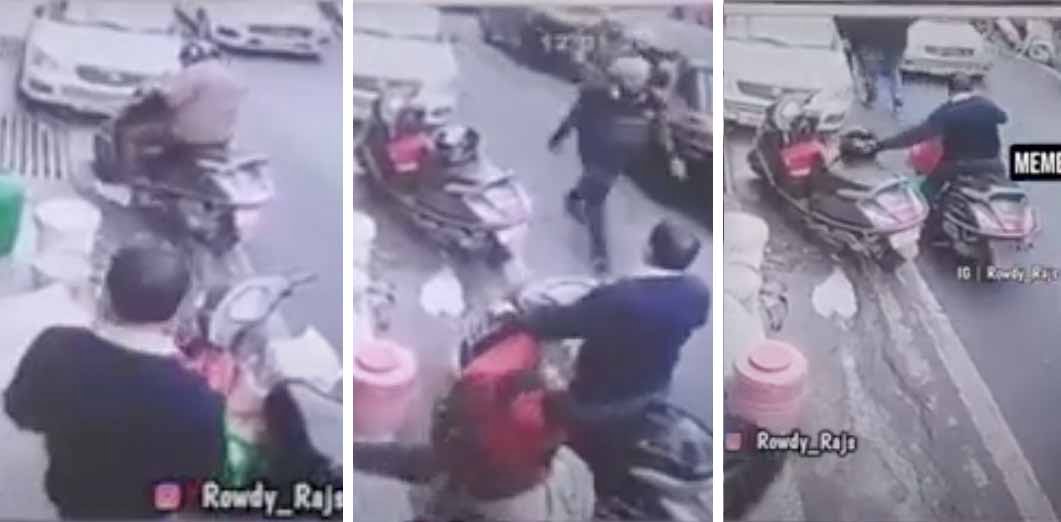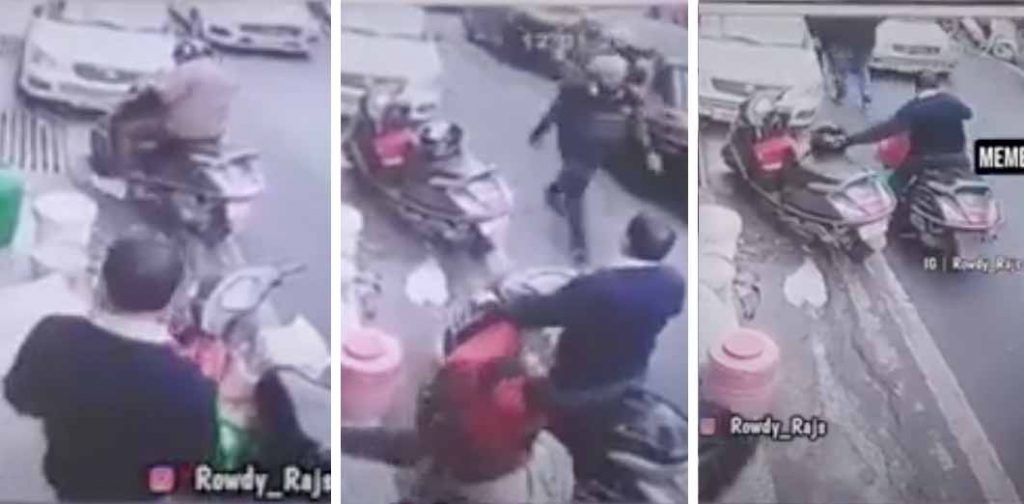 Activa gets a BS6 compliant 110cc engine fuel-injected engine that is capable of producing 7.68 BHP and 8.7 Nm of peak torque, paired with a CVT gearbox. It finally now gets telescopic suspension at the front, replacing the unit link suspension type. Features include LED headlamps, digital instrument cluster with riding range, USB charger, auto start-stop system and more. The Activa 125 costs Rs 73,000 and the 6G version costs Rs 68,973, ex-showroom.
Also read: Honda Activa Completes 20 Years In India; Over 2 Crore Units Sold!