The flaming up of the vehicles is generally associated with CNG or Electric Vehicles but it does affect the regular IC engine-powered cars too.
A video clip has emerged on the internet where a parked VW Polo is seen in flames. The details of this incident are not too clear. However, the description of this video on YouTube mentions that the incident took place in New Delhi. People are speculating that this could be the effect of a heatwave as the temperatures are rising all across the country rather sharply. We have witnessed quite high temperatures for the month of March and April. Let us take a look at what the visuals tell us.
You may also like: EPIC FAIL- VW Polo Trying Reverse Drift Collides Into Maruti Swift
You may also like: 2022 VW Polo Life – Watch First Walkaround Review in 4K
Parked VW Polo In Flames
Going by the visuals, the short clip barely captures any details. However, what is visible is a VW Polo that is parked on the side of the road. Allegedly, due to the heatwave, the premium hatchback caught fire. The flames in the video are quite aggressive and strong. It looks like the car has been burning for quite some time. There are glimpses of a few people trying to put out the fire around the car but it remains unclear if they were able to control the fire timely or not. We would like our readers to consider the fact that on hot summer days in some parts of the country, the temperatures could rise a lot. It is advisable to park your car under some sort of shade. The other solution is to keep the windows opened just slightly ensuring that it is not risky.
Specs
The VW Polo has bowed down in the Indian market after being in production for 12 years. It remains to be seen if VW brings the newer Polo to India from the international market or develops the Indianised version of it locally. The peppy hatchback came with a 1.0-litre TSI turbo petrol engine that outputs 110 hp and 175 Nm of peak power and torque. There is also a less powerful and more affordable 1.0-litre MPI petrol engine that develops 76 hp and 95 Nm of peak power and torque. There are options of a 5-speed manual or a 6-speed automatic transmission.
You may also like: Elephant Gets 'Cosy' With VW Polo (4-Star NCAP), All Occupants Safe!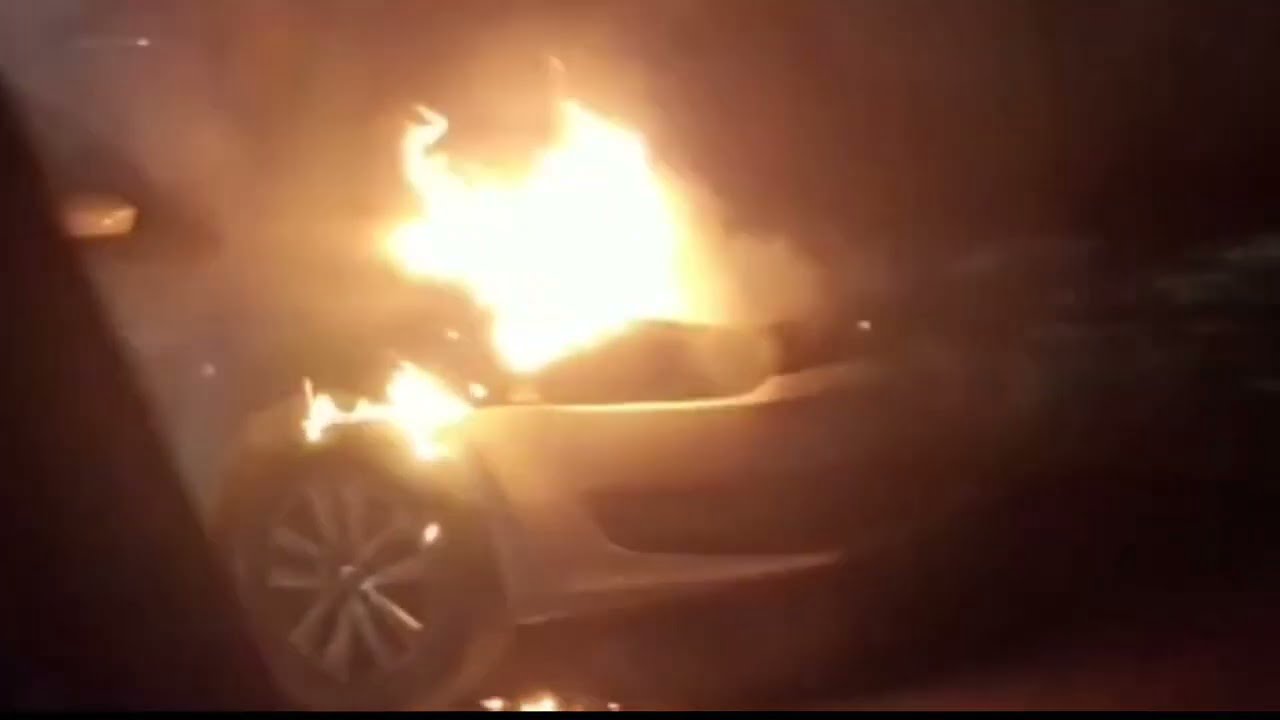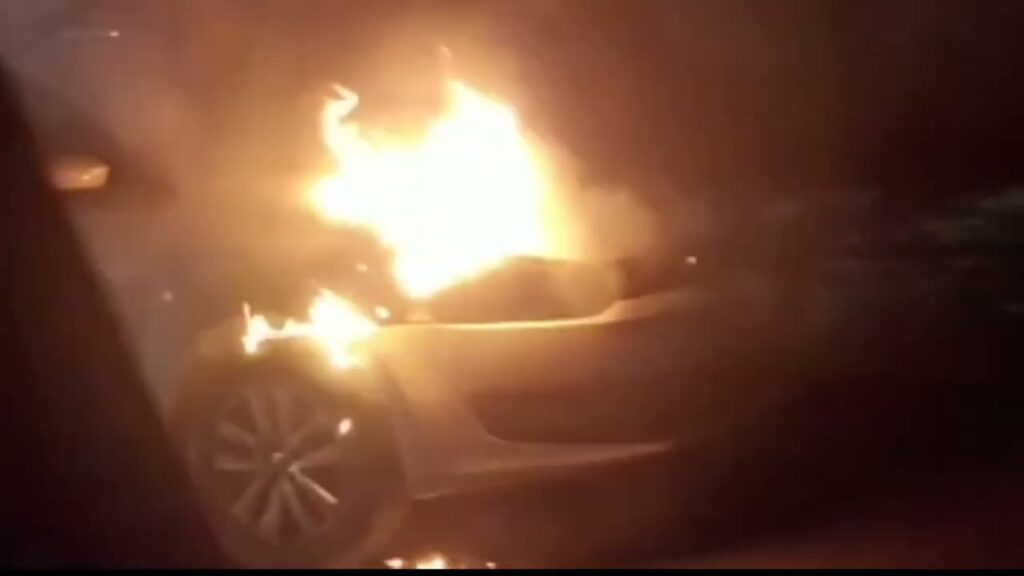 You may also like: Bajaj Pulsar Catches Fire, Explodes Like Bomb
The prices of the Polo range between Rs 6.45 lakh and go all the way up to Rs 10.25 for the latest Legend Edition marking the last edition in its glorious lifestyle in our market.
Join us for FREE NEWS Updates on our Whatsapp Community or our official telegram channel.