The amendments to the Motor Vehicles Act have shot up the new challans for two-wheelers as well as four-wheelers. Here is the complete list of new fines.
You might have heard in recent that a man had pending challans of Rs 23,000, which was literally more than the value of his scooter. In the past few days, the news regarding the new traffic fines has been trending.
With the changes to the Motor Vehicles Act 2019, the government has implied stricter and heavier fines, so as to make the riders and drivers behave responsibly. Most of the fines have been increased by more than 200-300%.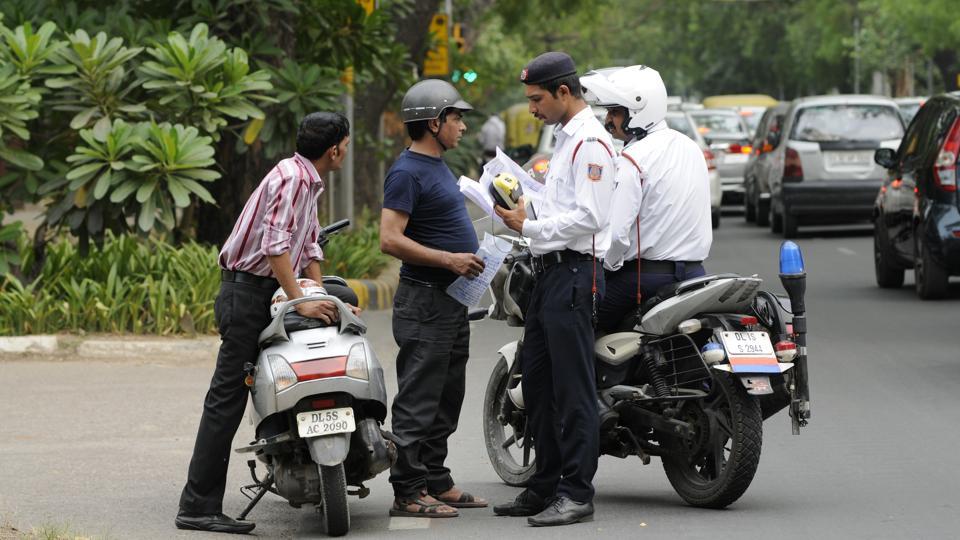 For two-wheelers, the different types of new challans include riding without helmet, riding without any papers, riding with three people and so on. So, here's the complete list of new challans for two-wheelers, for you to know:
| | | |
| --- | --- | --- |
| Violations | Old Fines | New Fines |
| Riding Two-wheeler without Helmet | 100 | 1000 and disqualification of license for 3 month |
| Minor Riding Two-wheeler | – | 25,000 with 3 years jail for the owner. Juvenile to be tried under Juvenile Act |
| Selfie while riding/driving | – | 2,000 |
| Drunk Riding | 2,000 | 10,000 And Court Challan |
| Riding Two-wheeler without License | 500 | 5,000 |
| Riding two-wheeler without Insurance | 1,000 | 2,000 |
| Two-wheeler Tripling | 100 | 1,000 |
| Jumping Red Light | 500 | 1000 |
| Riding Two-wheeler without Registration/RC | 500 | 5,000 |
| Violation By Civil Servant | – | Twice the fine paid by regular people |
As you see, the ministry has added the Selfie while riding violation, where, if caught, you have to pay Rs 2,000. The fines of tripling, riding without a helmet, and drunk driving/riding have increased by a huge margin.
With the new fines for bikes and scooters in play, the traffic police have already gotten to work. There are instances like on the first day of implementation, there were more than 4900 people booked with challans in Delhi.
In Orissa and Haryana, the collected fines have crossed Rs 1.41 crores, cumulative. Other small fines like two-wheeler with fancy number plate, wrong-way riding, crossing zebra line at red light and more, all demand Rs 500.
Not only will the hike in challan help in getting people aware, but will also aid the traffic scenario in India. Could be like the vehicles do not cross red light, stop before the zebra-crossing, avoid illegal or obstructive parking.