As car owners, you must be aware of the status of the components in your car. The regular services that are necessary tell you a lot about the health of the engine and other components.
A lot of people struggle with the question of when is the best time to replace the clutch in your car. Clutch plays the most crucial role in a vehicle because it is the component that converts the power from the engine to the wheels of the car. There is no other way to put the power of the engine down irrespective of how much power an engine makes. While it depends on various factors, there are certain sings that you need to keep in mind that will tell you if it is time to replace the clutch.
You may also like: What Happens on Installing 500cc Clutch Plates on 350cc RE Bullet?
You may also like: Wet Clutch vs Dry Clutch – Pros And Cons Of Each!
When To Replace The Clutch In Your Car?
The clutch has the function of connect and disconnecting the engine and the wheels. When the clutch is pressed, the engine and transmission are disengaged and you could shift gears. When the clutch is released, the gear shaft is connected to the drive shaft which is connected to the wheels. Because it holds two powerful shafts together, there is a lot of friction between the components. However, with the advancement in technology, the operation is quite smooth and the components of clutch assembly are quite durable. But you might drive aggressively, or drive in start/stop traffic, or in the hills, etc. In such scenarios, the wear and tear of the clutch could be a lot.
Hence, it is advised that if you feel any vibrations, squeaking noise, jerks, lack of acceleration, etc, you must get the clutch assembly checked. Generally, it should be fine for about 1,00,000 km. There might be some smaller parts of the assembly that are needed to be changed. But the clutch mechanism could last that long. Needless to say, you need to drive a bit carefully. It could cost you somewhere around Rs 6,000- Rs 10,000 depending on the car you have. The higher-end luxury models could have complicated clutch assembly that could cost even Rs 50,000.
You may also like: Maruti Follows Hyundai, Files Trademark For Clutchless Manual Gearbox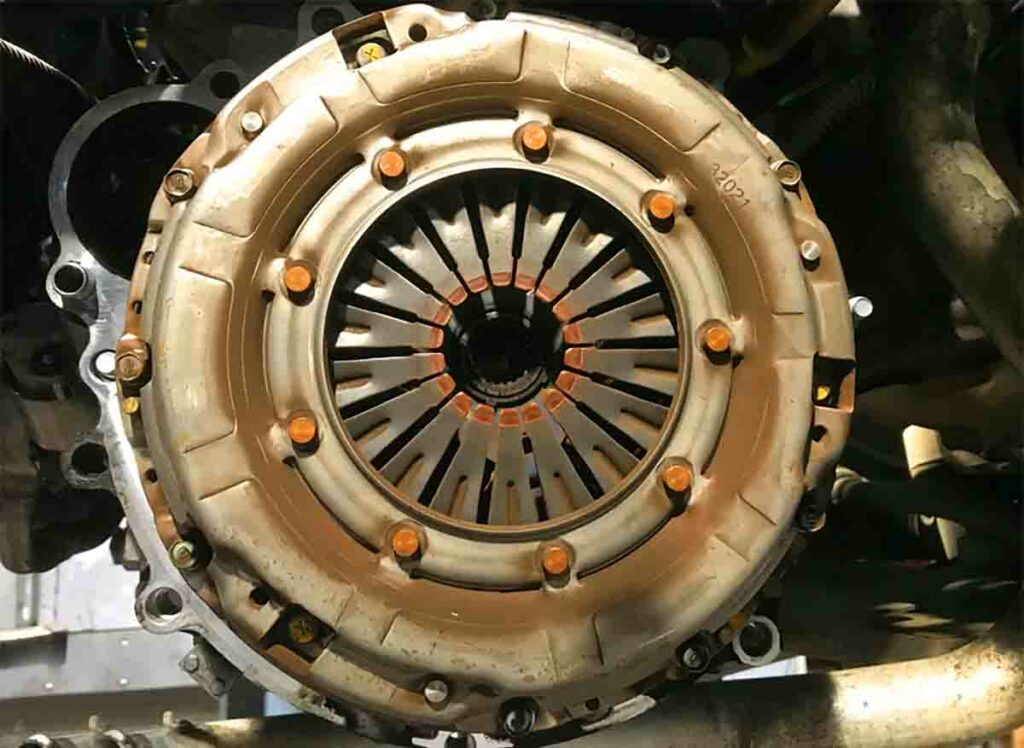 You may also like: Types Of Clutches – Single And Multi-Plate Clutches – Advantages And Disadvantages!
As a responsible car owner, you must take care of such things because if you detect it early, you could save a lot of money. Not to mention, failing to fix these issues early on could also prove to be dangerous as the car might behave in an unpredictable manner.