Yamaha R15 V3.0 could be days away from its launch in India, Misses out on many features to keep prices under check
The Yamaha R15 V3.0 seems to be just days away from its launch in India. While we are sure many bike enthusiasts would be happy to know about the recent sighting, there's some bad news. No, the R15 V3.0 won't cost a whopping Rs 2 lakh, as many speculated earlier. Instead, it will continue to cost pretty much the same. So what's there to be sad about, you ask? Well, the Yamaha R15 Version 3.0 for India will look largely like the one on sale abroad but will miss out on many features. No, we're not kidding. Read on for full details on the Yamaha R15 V3.0 for India.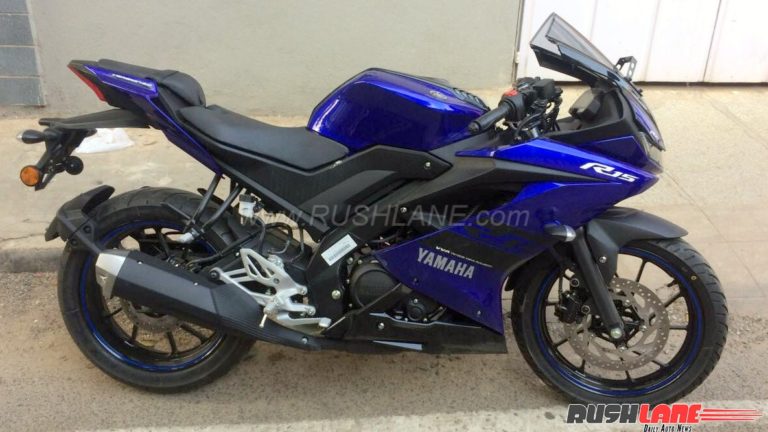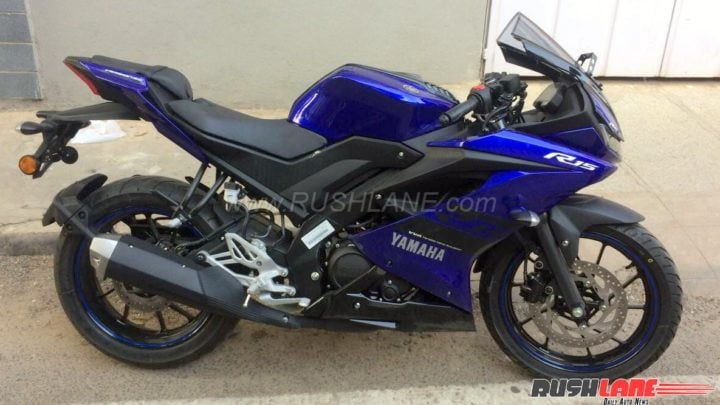 Also See – Upcoming Yamaha Bikes in India | Yamaha at Auto Expo 2018
Missing Features on the India-spec Yamaha R15 V3.0
The motorcycle you see in the spy shot above is an India-spec R15 V3.0 that has been caught testing recently. A trained eye will be quick to spot some glaring omissions on the India-spec model. Basically, the model that's coming to India seems to be based on the V2.0 and isn't the new-generation that's on sale abroad. While this will ensure that prices stay competitive, expect the new model to be largely like the V2.0.
The India-spec R15 V3.0 gets the same front forks that the V2.0 comes with. Yes, there are no USDs. Also, the motorcycle doesn't get an ABS. Heck, it doesn't get the Pirellis either and continues to sport MRF rubber. Also, it looks like the front fender has been carried over from the current model. The sportier fender of the V3.0 doesn't make it to the model for our country. Even the footpegs seem to be the same. Also, going by the nature of omissions, it doesn't look like even the slipper clutch would be offered on this motorcycle. It's like India will get a facelift of V2.0 and not an all-new model that's sold abroad.
Also See- New Yamaha R15 Version 3.0 vs Old R15 [COMPARISON]
Even the Specifications are Likely to Remain the Same
Even the engine is expected to be the same. The 'real' R15 V3.0 gets an all-new 155.1cc single cylinder, liquid cooled, fuel injected engine with Variable Valve Actuation. This engine outputs a maximum power of 19.04 BHP at 10,000 RPM. Peak torque is rated at 14.7 Nm at 8,500 RPM. The engine boasts bits like forged pistons and DiASil (Diecast Aluminium Silicon) cylinder. It comes mated to a 6-speed manual transmission. In all chances, the India-spec model will get the same 149cc engine that powers the V2.0. This single-cylinder, liquid-cooled, 4-stroke engine boasts SOHC technology and outputs a maximum power of 17 PS along with a peak torque of 15 Nm. The engine comes mated to a 6-speed manual transmission.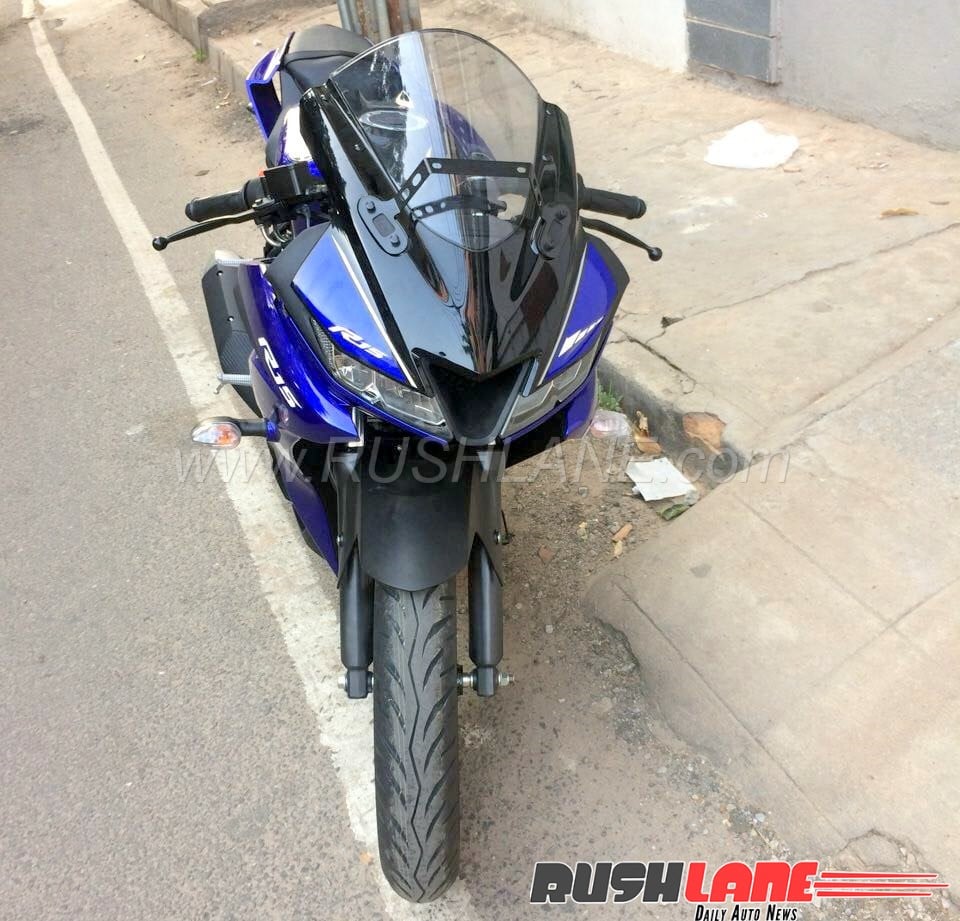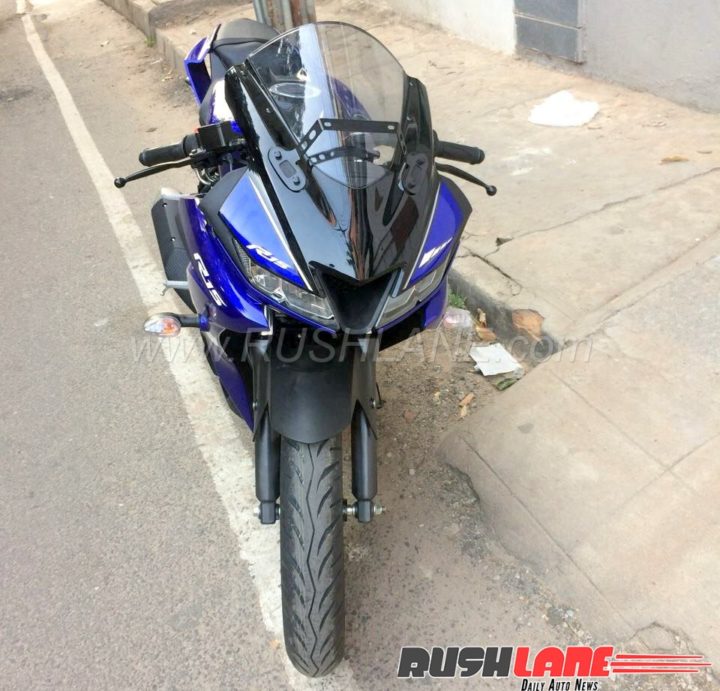 What About the Price of Yamaha R15 V3.0 in India?
So all of this brings us to one question – Why is Yamaha Motor India doing this? Well, in all honesty, it's the price-sensitive nature of our market that is to be blamed. Bringing the original V3.0 to India would have translated into a really high selling price. There's really no market for a 150cc offering with a sticker price of, say, 1.75 lakh. Hence, the company seems to have decided to launch a watered-down version. While it misses out on many new features and the new engine, it will at least look fresher. Even prices will remain much the same.
So, what's your take on the India-spec Yamaha R15 V3.0? Are you still waiting for the launch of this motorcycle? How much are you willing to pay for the Version 3.0 that is about to launch in India? Share your views by commenting below.
Images- Rushlane