The comeback of Yamaha RX100 has been hinted by the brand's CEO. The legendary bike's character might be used in one of Yamaha's upcoming bikes in India.
Yamaha Motorcycles is known for its performance oriented bikes. Right from its birth, the Japanese two-wheeler maker has been developing performance bikes, which are quite popular globally.
One such product from its lineup includes the RX100. The legendary bike was an instant hit in India, thanks to its quick acceleration, peppy engine and lightweight. The 100cc bike was every teenager's dream and for some, it is still a dream now.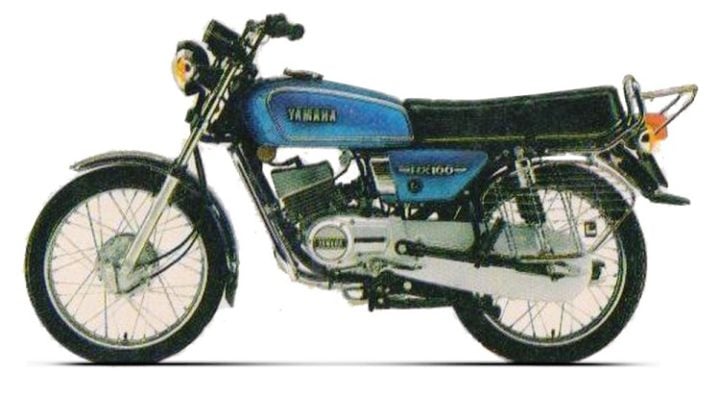 After the stricter emission norms, Yamaha RX100 was stopped in 1996. After that, it became a collectable and people are ready to pay as high as 1 Lakh for a proper restored model.
Also Read: Yamaha to bring more premium bikes to India- Report
Now, here is a news to rejoice for. At a recent interview of Yamaha CEO, Motofumi Shitara said to ET Auto about its plan to focus on premium motorcycles. It plans to bring bikes to India which are above 150cc. In this interview, Shitara hinted something about the RX100.
He said, that Yamaha RX100 might not come back as the original version but its character might be used in upcoming Yamaha bikes. So you can expect a new bike with the silhouette of the Yamaha RX100.
As of now, there are no further details available about the upcoming bike. If a bike comes with Yamaha RX100's characteristics, it will be an instant hit.
Also Read: Yamaha R15 V3 Review – An affordable everyday sportsbike
The original RX100 came with a 100cc engine that was more powerful than many 200cc bikes. It came with a body of regular commuter motorcycles and did not offer a disc brake with it.
Over the years, RX100 was a successful choice which increased Yamaha's dominance in the Indian market. After the bike was stopped, the brand tried coming with RX-Z and RX135 as replacements. However, none of them could garner fame like the Yamaha RX100.
Yamaha recently revealed its plan to focus more on premium segment motorcycles. This includes bikes above 150cc and particularly above 300cc. The primary reason is that Yamaha's premium bikes are more popular than its commuter ones.
So, there are chances the characteristics of RX100 might come in a bike powered by a 300cc engine or more. While the news is still unclear, we expect the legendary bike to make a comeback in India.
Readers Rating

Rated 3.7 stars




3.7

/ 5 (

Reviewers

)

Very Good
---