Some bikes are just rotting down in your garage but some are still alive in your heart. One such bike is the Yamaha RX 100. Ask its owners, and they will say that the bike is a part of their life. Well, recently there was some good rumours about the bike launching again, which sadly, is not going to come back. 
The Yamaha RX 100 which was rumoured to relaunch with a 4-stroke 100cc engine is not going to happen. At its time, it was available for a meagre Rs 19,000 but now try finding a restored model. It will cost you anywhere between Rs 50,000 to Rs 2 Lakhs. Such was the acceleration and styling of the bike, that it his reported to beat a KTM Duke 200 in acceleration. Most of the ads featured young college goers, bike racers and Sunil Gavaskar. The two-stroke bikes were much popular at that time. Many bikes of this system include the Suzuki Shogun, Yezdi, Rajdoot and the RX 100. In the 1990s, 2-stroke engines were shut down due to which the RX 100 was also stopped. Although its other forms came in the RX-Z and RX 135, both of them were a flop.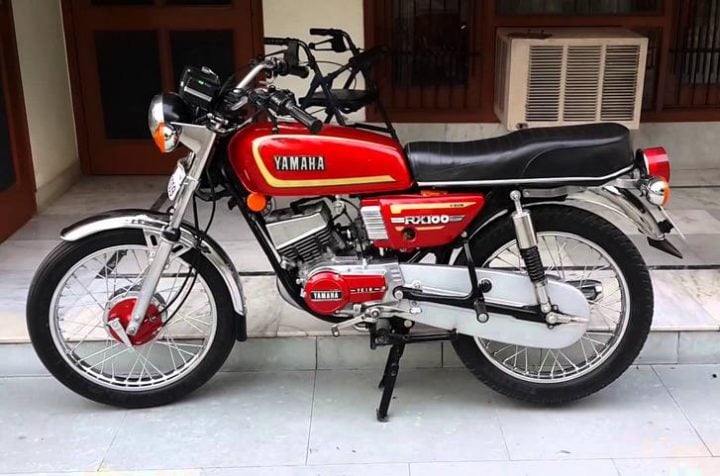 RX 100's agility was discovered by drag racers, who were shocked to see such quick acceleration in such a small bike. By the time it became a hit, every Indian was 'oomphing' over it, as it was called 'King of the Indian roads'. Now, you might see a limited number of RX 100s plying, because of the stricter norms. You might also spot the occasional RX 135 or RX-Z, which had similar chassis but different engines. However. these two bikes did not make it as large as RX 100. The love for this bike is infinite and this one put Yamaha as one of the top bike makers in India in the 1980s. We all pray for its return, but Yamaha has no plans to start the production of RX 100.
The rumours about Yamaha RX 100 coming in a 4-stroke engine started somewhere around 2016. It emerged that a custom Yamaha RX-135 has been exhibited at a motor show in Malaysia. The legendary two-stroke motorcycle has got a purple chrome paint finish and golden highlights. The RX 135 has been known as the RX-K 135 in some markets where the K stands for King. RX 135 was RX 100's older brother, which was available in the market till 2005. In the late 1990s, the emission norms grew stricter and were directed towards 4-stroke engine bikes. So, RX 100 shut and the RX 135 was launched with a 4-stroke engine. Following which, RX-Z, a typical old-school sports bike was also launched. The RX-Z was a huge hit amongst the youth. However, RX 135 did not have the same chutzpah as the RX 100 and it was not much successful.
Also Read: Legendary Yezdi 350 Series Might Relaunch In 2018 – We Explain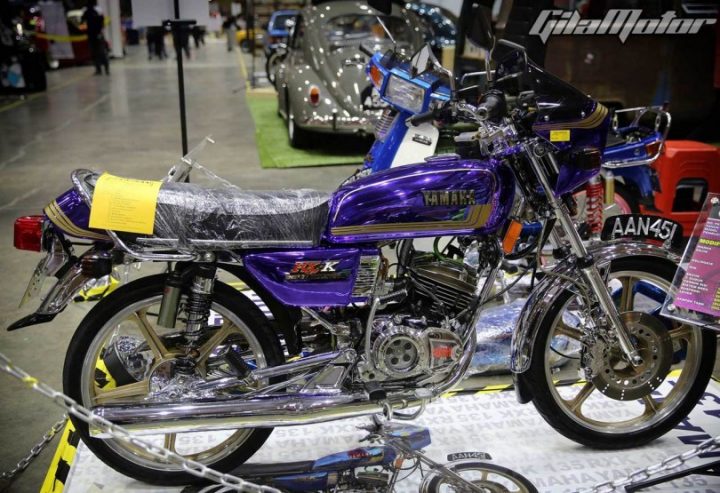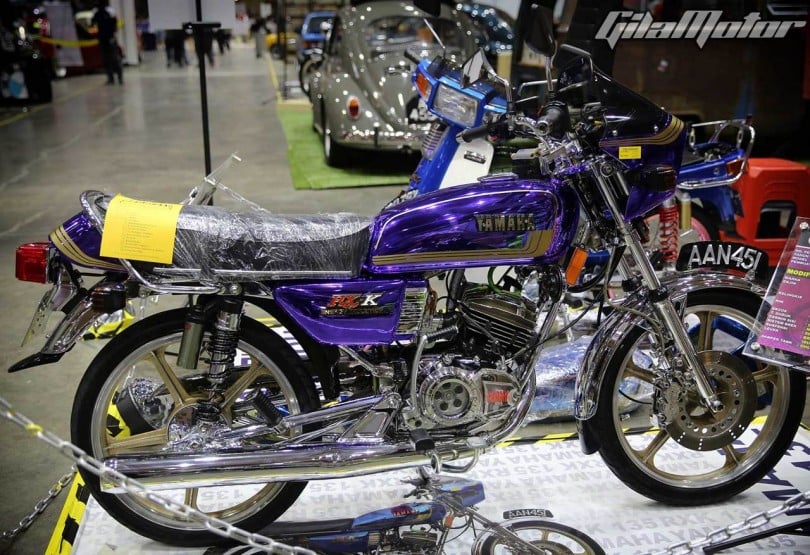 The 1985 RX 135 that was on sale in some international markets got a bikini fairing and a tailpiece. In the custom bike here, things like the handlebar, grab rail, mud-guards, crankcase, front forks and the exhaust have been chrome-plated. The custom RX 135 here sports Showa front fork and Ohlins gas-charged rear shock-absorbers. The modified RX-135 you see here also sports Binter AR125 mag wheels and a disc brake at front with Nissin callipers. The speedo console and the Rear View Mirrors have been carried over from the stock bike.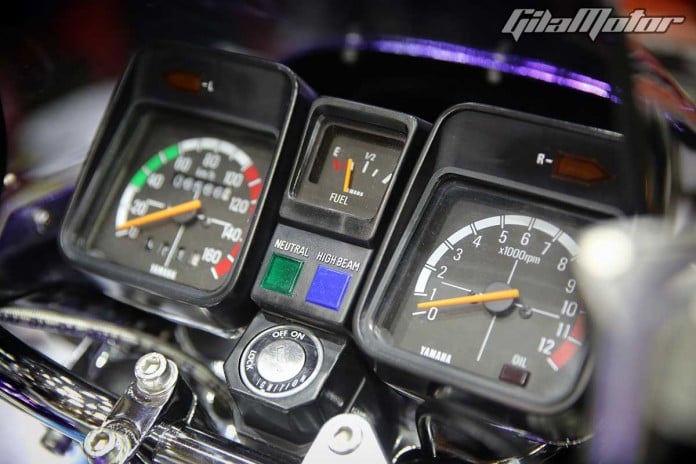 Highlighting the popularity of the Yamaha RX 135 amongst enthusiasts, in 2016, a news had emerged that a dealer in Bengaluru has auctioned off seven units of the iconic motorcycle for five-figure sums. Rahul S Dhojanna, who owns Pace Motors, claims that enthusiasts at the auction shelled out around INR 1.5-165 lacs for the RX135 models. The dealer had been trying to sell these units for quite some time now but had to wait in order to obtain necessary permissions from the RTO as registration of two-stroke bikes had been stopped.
The RX135 had been in production until 2005 and was a hit amongst biker thanks to its affordable price, easy maintenance, and good performance. The popularity of the model fueled rumours of Yamaha resurrecting it by relaunching the RX 100 with a 4-stroke engine. However, since then, Yamaha has denied reports regarding the re-launch of the Yamaha RX 100 in India.
Yamaha India currently has no presence in the 100-110 cc segment with their lowest capacity motorcycle being the Saluto. Currently, Yamaha says that it is focused on developing entry level 100-110 CC bikes. It had earlier planned of relaunching the legend, but the production costs and a 4-stroke engine led down the decision. We'll be notifying you regarding the re-launch of the Yamaha RX 100 with a 4-stroke engine. Make sure you stay tuned to Car Blog India for all the updates.
Follow us on Twitter or subscribe to our free email newsletter for updates on New RX 100.
Readers Rating

Rated 3.3 stars




3.3

/ 5 (

Reviewers

)

Very Good
---
More Related News