Zac Hollis is very particular about ensuring that he interacts with the Skoda customers frequently and attempts to resolve their queries on social media.
The latest reply to a query posted by a Skoda Slavia owner by Zac Hollis will leave you impressed. Zac is the Director of Sales and Marketing at Skoda and frequently engages in discussions on social media with the Skoda customers. He listens to the queries, issues and problems faced by the Skoda car owners and even intervenes to provide swift action. He has been widely applauded by many because of his sincere efforts to face the trolls on the internet.
You may also like: Skoda Slavia Ambition vs Style – Mid-Trim More VFM Than Top?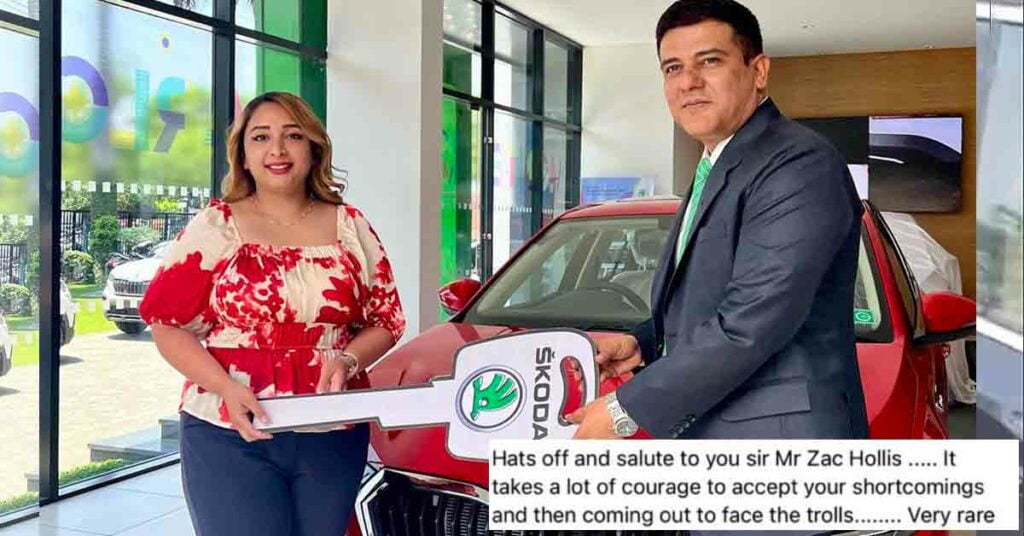 You may also like: Zac Hollis Confirms Skoda Working on Solving Slavia's AC Issue
Zac Hollis and His Reply Impressed Social Media Users
When a certain Vikram Singh on Facebook expressed his frustration because of the AC issues, shoddy workmanship and unresponsive behaviour toward the customers. Note that Skoda Slavia has been having AC issues which have been reported by numerous customers. Replying to this, Zac Hollis confronted Vikram reminding him that he always keeps in touch with the customers. We have seen that on social media for months. Also, he shares that the team is working towards finding a solution to the AC by improving the compressor performance. The testing for the same is going on.
You may also like: Skoda Kushaq Owner Mighty Impressed With Aftersales, Thanks Zac Hollis
Apart from that, he also explained that the semi-conductor shortage has forced the company to downsize the infotainment screen. Due to inflationary reasons, the input costs for raw materials have gone up, which the company has to pass on to the customers. He also confirms that the expert technicians are working tirelessly towards finding solutions to all the problems reported by the customers. The customers will be contacted by Skoda once the solutions are ready.
You may also like: Skoda Slavia Owner Shows Quality Control Issues, Asks Zac Hollis for 'Proper Resolution'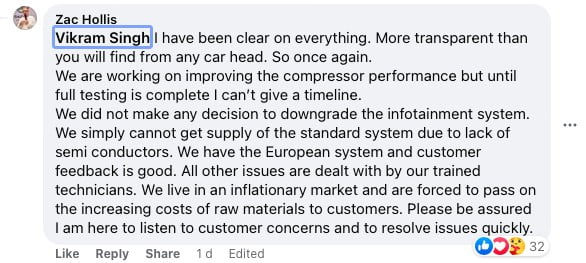 In the end, he ensures that he is there to listen to the customer feedback. He is not afraid to accept the shortcomings of the Skoda products and is active in resolving the issues. This has been applauded by the netizens who are left impressed by the company head being involved with the customers at a personal level. We could only hope that Skoda finds a concrete and permanent solution for all the problems plaguing the Kushaq and Slavia so that Zac Hollis and the car owners could continue to remain stress-free.
Join our official telegram channel for free latest updates and follow us on Google News here.