If you're in the market to buy a new car and you have approximately Rs. 10 lakhs to spend, give or take a few lakhs, then you might find yourself spoilt for choice. It's obviously not a bad thing, but making a decision will be tough, especially if you're not certain which segment suits your needs the best. There's so much to choose from. You've got hot hatches, sedans, MPVs, small SUVs and even a pick-up truck if you fancy one. After much brainstorming, we have managed to put together a list of vehicles which we feel are the best cars in India below 10 lakhs out there right now. Check it out and do let us know what you feel about our list of best cars in India below 10 lakhs of asking price.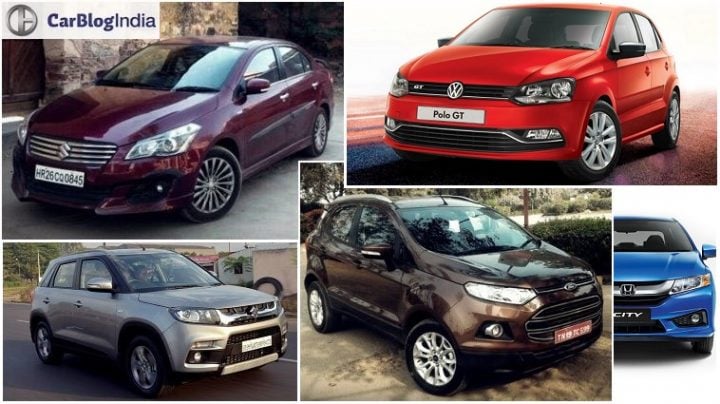 Also See- Best Car in India
Maruti Suzuki India Ltd., following years of development, recently launched the Vitara Brezza compact SUV in India and the it has managed to find its way into our list of the best cars in India below 10 lakhs. Initial impressions suggest that the car has been worth the wait. It gets a smart exterior complete with SUV-like design highlights such as the body cladding, flat bonnet, squared off wheel arches, etc. The interiors come finished in all black and the list of features is also very impressive. But the biggest selling point of the Vitara Brezza will be its price. At a starting price of INR 6.99 lacs, it undercuts its chief rival, the Ford EcoSport, by a considerable margin. The SUV comes with only a 1.3 L diesel unit, which puts out 89 bhp and 200 Nm with a claimed fuel mileage of 24.3 kpl.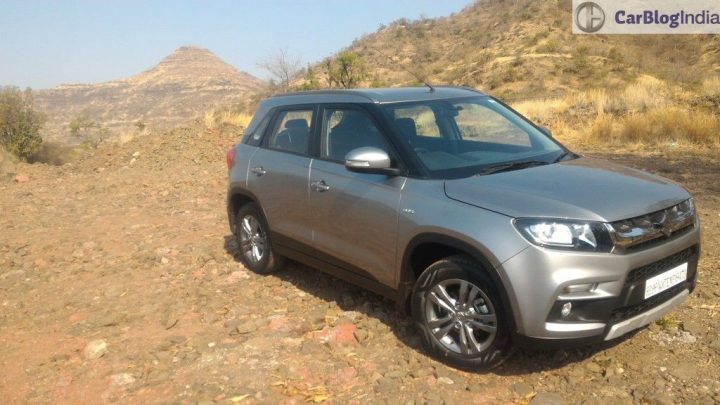 | | |
| --- | --- |
|   | Diesel |
| Engine | 1.3 L (89 bhp & 200 Nm) |
| Transmission | 5-speed MT |
| Mileage | 24.3 kmpl |
| Price | INR 6.99-9.68 lacs |
One of the hottest hatchbacks on sale in India currently, the Polo GT TSI combines the standard car's practicality with performance. It is powered by a 1.2-litre turbocharged TSI motor producing 104 bhp and 175 Nm of torque making it one of the most powerful hatchbacks on sale right now. That engine has been mated to VW's 7 speed DSG dual clutch 'box and what you get is car that is an absolute hoot to drive.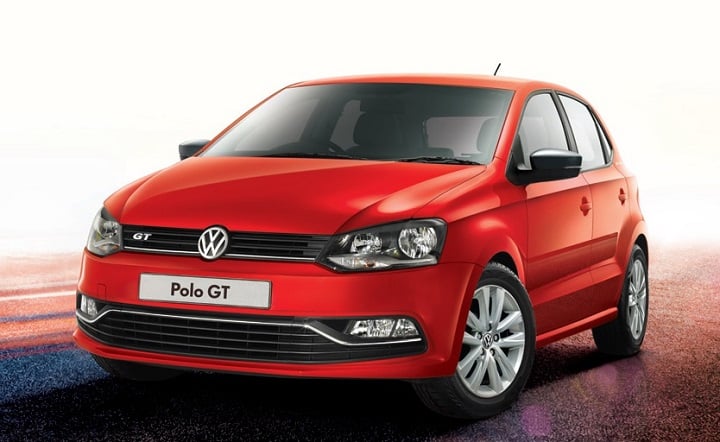 The last facelift also made the cabin a better place to be in. Build quality is top notch  and the car rides well too hitting speeds of 150 km/h with ease. On the outside, there's not much to differentiate the GT from the standard car except for a badge on the grille and a sticker on the C-pillar. The Polo GT TSI is a bit expensive and hence, doesn't appeal to the masses. The Polo GT is something the purists love and the general public doesn't see the point of.
| | |
| --- | --- |
|   | Petrol |
| Engine | 1.2 L Turbocharged (103 bhp-175 Nm) |
| Transmission | 7-speed DSG |
| Mileage | 16.47 kmpl |
| Price | INR 9.05 lacs |
Ford's compact SUV took India by storm with customers flocking to dealerships to get their hands on one. Such was its popularity that Ford had to cease booking for a period because the rate of production couldn't keep pace with the demand. Even today the EcoSport is doing really well. Its got the looks, it's packed with features, being a Ford it's good to drive and its got very good engines. The SUV-like exterior with a rear mounted spare wheel and high ground clearance has been a hit with Indian customers and also helps in tackling our roads.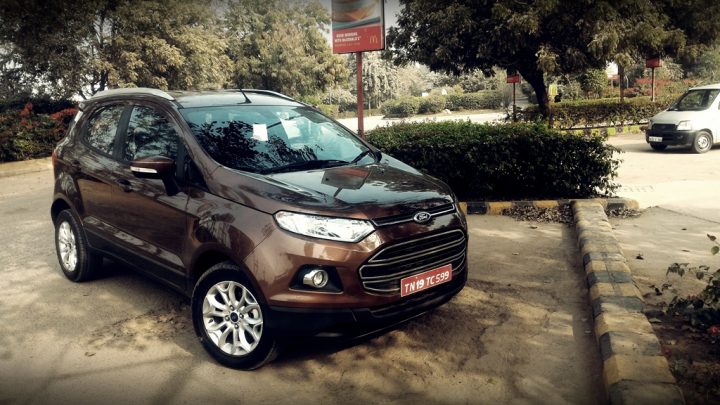 Inside there's as much space a big hatchback and the feature list is never ending. Combine that with great engines and great driving dynamics what you get is a vehicle that is hard to fault. If there is one fault with the EcoSport its that it is small by SUV standards and at the end of the day it is basically a hatchback on steroids. The only problem with the car is that Ford doesn't offer the automatic transmission with any other engine except the 1.5 litre petrol. Overall, the compact SUV from Ford is easily one of the best cars in India below 10 lakhs right now.
 
Petrol
Diesel
Engine
1.5 L Ti-VCT/1.0 L EcoBoost

(110 bhp-140 Nm/124 bhp-170 Nm)

1.5 L TDCi (99 bhp-205 Nm)
Transmission
5-speed MT or 6-speed DCT/5-speed MT
5-speed MT
Mileage
15.8 kmpl/18.9 kmpl
22.7 kmpl
Price
INR 6.69-9.62 lacs
INR 7.29-9.75 lacs
The Honda City has always been popular with Indian car buyers. Even the previous generations which came without a diesel option managed a very healthy monthly average against diesel equipped competition such as the Hyundai Verna and VW Vento. The current generation, armed with a 1.5-litre diesel, has simply blown away the competition. The public loves its modern looks, futuristic interiors and the car's image is such that most buyers don't think twice before putting their money on it.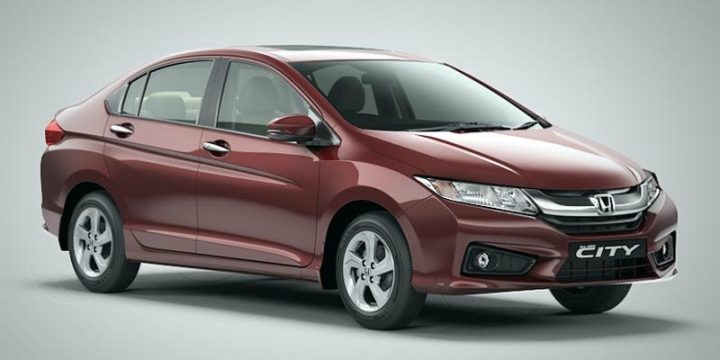 The car is good fun to drive, comes packed with features and the automatic version even gets paddle shifters. The touchscreen climate control, though fancy, requires extra attention while operating which distracts the driver. Also, the top level trims are a bit pricey and new cars such as the Ciaz offer similar features at a significantly lower cost. And we're not a big fan of the front end styling, especially the big slab of chrome on the grille. The interiors seem a bit overdone as well.
| | | |
| --- | --- | --- |
|   | Petrol | Diesel |
| Engine | 1.5 L i-VTEC (117 bhp-145 Nm) | 1.5 L i-DTEC (99 bhp-200 Nm) |
| Transmission | 5-speed MT/CVT | 6-speed MT |
| Mileage | 17.8 kmpl/18 kmpl | 26 kmpl |
| Price | INR 8.11 – 12.05 lacs | INR 9.33 – 12.43 lacs |
Our favourite among the best cars in India below 10 lakhs is the Ciaz. Maruti has done a stellar job with its latest sedan. A replacement for the SX4, the Ciaz is everything its predecessor wasn't and more. It looks like a proper sedan since it hasn't been derived from a hatchback, it's packed with features, its got classy interiors and the company claims that the diesel version, with the mild hybrid tech, is the most efficient of its kind in India delivering a claimed mileage of 28.09 kmpl!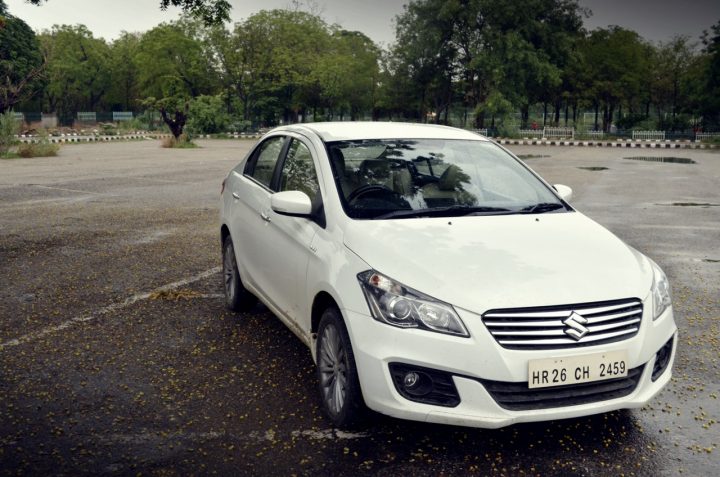 Spec for spec the Ciaz is cheaper than the City and came out on top in our comparison between the two. The engines might seem a but underpowered but thanks to clever gearing and intelligent torque distribution, the lack of power is barely noticeable. This is Maruti's first truly successful product towards the premium end of the market and also the best car to buy under 10 lakhs in India right now.
| | | |
| --- | --- | --- |
|   | Petrol | Diesel SHVS |
| Engine | 1.4 L (91 bhp-130 Nm) | 1.3 L DDiS200 (89 bhp-200 Nm) |
| Transmission | 5-speed MT/4-speed AT | 5-speed MT |
| Mileage | 20.73 kmpl/19/12 kmpl | 28.09 kmpl |
| Price | INR 7.53 – 10.50 lacs | INR 7.68 – 10.28 lacs |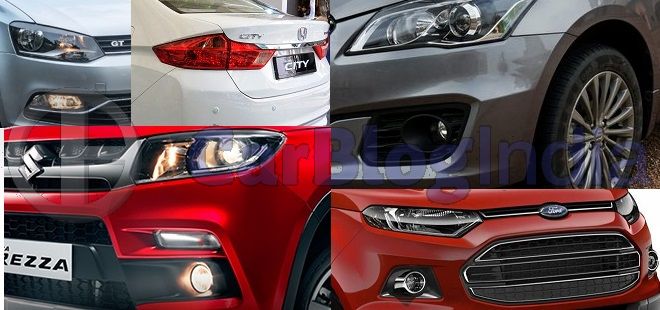 So which one of the cars from our list of Best Cars in India below 10 lakhs interests you? Think we've missed out on a car which you think is better suited to the list of best cars in India under 10 lakhs? Then do let us know in the comments section below. Also, stay tuned for more posts like the Best Cars in India below 10 lakhs feature we have here.