Having witnessed a stellar 55% YoY growth in the month of November 2015, Ford India looks all set to consolidate its foothold in the ever-expanding Indian car bazaar. While much of this strong growth comes at the back of an updated, more competitive product portfolio, the manufacturer's regular attempts at improving its 'After-Sales Services' seems to have paid dividends. Recently, in an interaction with CarBlogIndia, N Prabhu, Vice-President, Ford Customer Service Operations outlined the manufacturer's multi-tier strategy to attract new customers through a best-in-class after-sales experience whilst offering an outstanding experience to its existing clientele. Here, in this post, you can find highlights of Ford's blueprint for industry-leading after-sales experience.
[box type="shadow" align="" class="" width=""]New Ford Figo Review[/box]
Expansion of Service Network
Ford India has raised its pan-India sales and service network to over 280 outlets in last 1 year. The recently launched Ford service outlets are spread across cities of Faridabad, Noida, Sriganaganagar, Jhansi, Shillong, Dimapur, Hosur, Kochi, Sanand, Raipur, Nashik, Chandrapur and Panvel. Other than this, Ford India has also launched 'satellite' service centers at many Tier-3 and Tier-4 cities of the country. These sub-level service centers ensure that local Ford India customers don't need to face the inconvenience of driving down to the service outlets situated at the nearest Tier-II or Tier-I city by providing all service facilities locally. Another highlight is the launch of new Quick Lane service outlets. Ford Quick Lane service ensures that the waiting period for a customer during the servicing of his Ford vehicle is confined to 45 minutes. Furthermore, the company plans to expand its after-sales service network to more than 500 outlets by the end of 2016.
Ford Happy Pocket Service
A part of the company's efforts to provide an enhanced after-sales service experience is the new Happy Pocket Service package. Through this package, the company provides routine services, which includes replacement of the oil filter, sump gasket and refilling of semi-synthetic engine oil at a competitively lower price than a typical unauthorized service center. Among the highlights of the Ford Happy Pocket Service package is the price transparency.
[box type="shadow" align="" class="" width=""]Ford Figo Aspire Review[/box]
Ford Service Promise
Ford India has also come up with the new 'Ford Service Promise', whereby Ford customers in India can get to know the exact service price of his or her Ford vehicle on an official website before dropping it at the service center. Talking about this initiative, Mr. Prabhu said,"By providing details about their vehicle (age of the vehicle, kilometres run etc), the cost of service can be ascertained through all customer touch points such as Ford's Service Cost Calculator and dealer website, menu board at all dealerships, service reminders, and Ford Mobile App."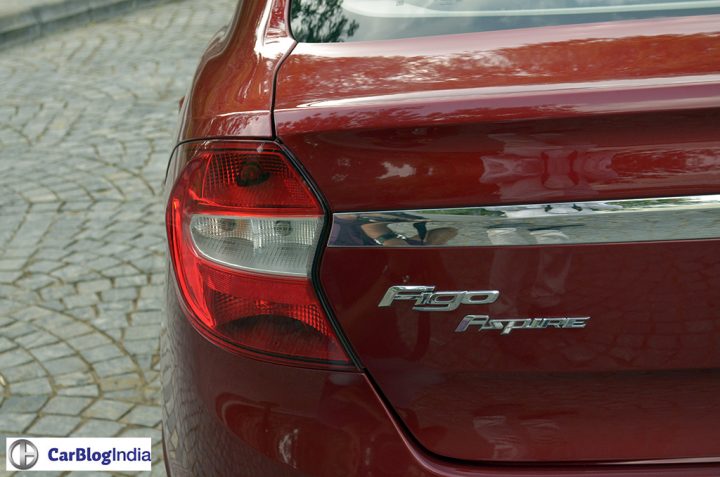 Genuine Parts Distributors
Ford has appointed four genuine parts distributors at key locations across the country. Currently, Ford India intends to appoint more distributors to ascertain that customers have easy accessibility to genuine spares. Addressing media, Mr. Prabhu has previously said,"As we introduce new products and bring more customers to Ford fold, we are committed to ensure convenience and easy availability of genuine spare parts. With the continued expansion of our retail distribution network, we will be closer to our customers by ensuring a reliable and improved customer experience."
Competitive Maintenance Cost
Ford India claims that maintaining the new Figo and the Aspire, its two latest launches, is significantly cheaper than most other cars in their respective segments. Ford India believes that this would help dismiss the false notion of Ford cars being relatively pricier to maintain. It maybe noted that the company has been working with its supplier base to achieve high levels of localization on its new products. This has, in turn, helped the manufacturer to attain a competitive service cost while maintaining a high quality.
Sub Assembly Levels for Repairs
Repairs at 'sub-assembly levels' leads to considerable savings in repair costs. For instance, the new Figo boasts of over 800 sub-components, which, when compared to just 200 sub-components of the old Figo', increases the chances of repairing a component instead of replacing it.
Ford India has been working to improve the after-sales service experience since the launch of the very popular Ford EcoSport in 2013. And now, looking at the company's effort, it would be safe to assume that Ford cars maintenance is bound to get the most competitive in its segment. Stay tuned to Car Blog India for more on the Ford cars maintenance.