Maruti Suzuki just keeps reinventing the numbers game in India with almost all its products. Here is one such example on the occasion of the Baleno reaching the 1 million (10 lakh) sales milestone.
Would you believe it if we tell you that Maruti Suzuki has sold 1 Baleno every 150 seconds since the last 6 years? Well, the stats say so. Maruti launched the premium hatchback in Oct 2015 with the intent to challenge the popular Hyundai i20 in India. It has been able to do that and then some. Within a matter of 6 years, Maruti has sold over 10 lakh units of the hatchback which simply represents unparalleled success. There are quite a few reasons for this which we will take a look at in-depth.
Also read: STUPID Maruti Baleno Drivers Trying to 'Drift' Crash Into Each Other!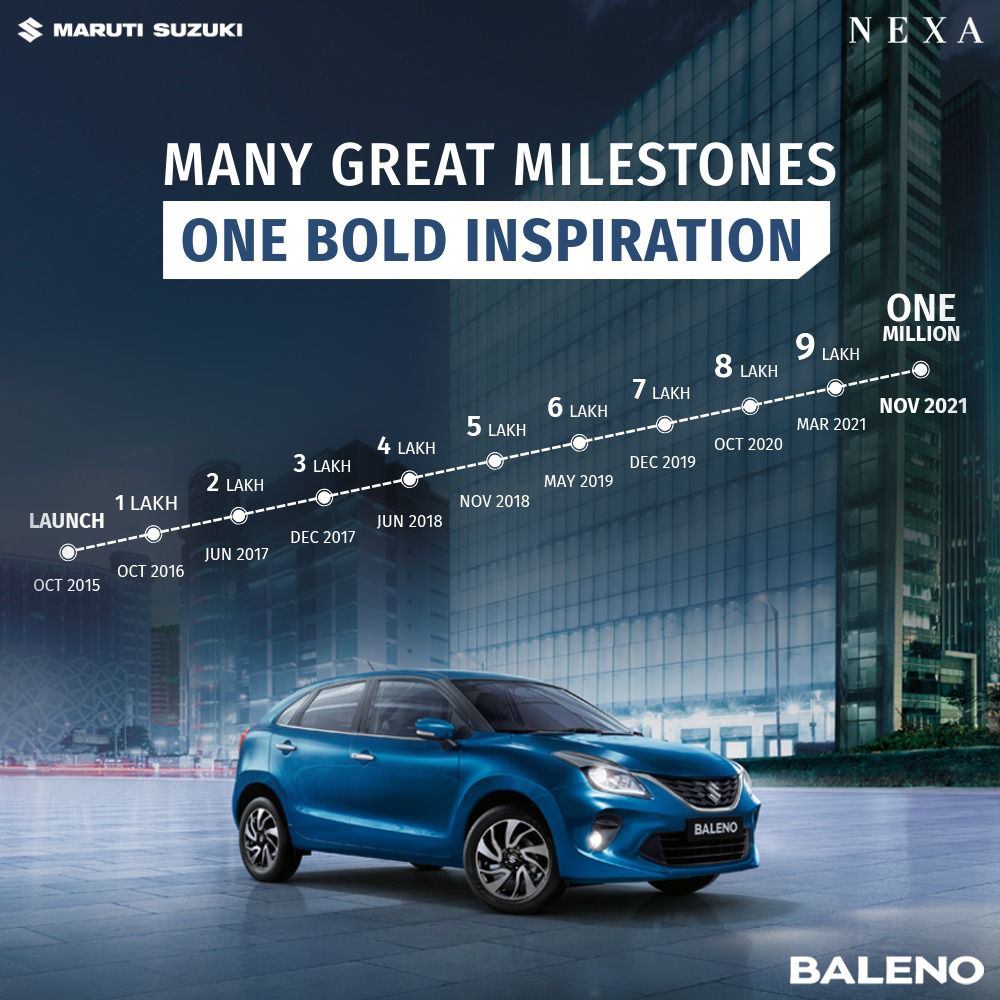 10 Lakh Maruti Baleno Sold in 6 Years
With its modern looks and features combined with great fuel economy, Baleno has won the hearts of a million Indians. Then there is the reliability quotient attached to the Maruti Suzuki brands which ensure service experience anywhere and at low maintenance costs. For the people looking for an upmarket car than a WagonR or a Swift, Baleno fits the bill perfectly. The latest generation Hyundai i20 charges a premium over the competitors which has even bolstered the sales of Maruti Baleno and Tata Altroz in this segment. If you are interested in the mathematics of it, it comes to approximately 1 Baleno sold every 150 seconds for a 6 year-span which is simply impressive.
Also read: After New Brezza, Now Maruti Baleno Facelift REVEALED Pre-maturely
Specs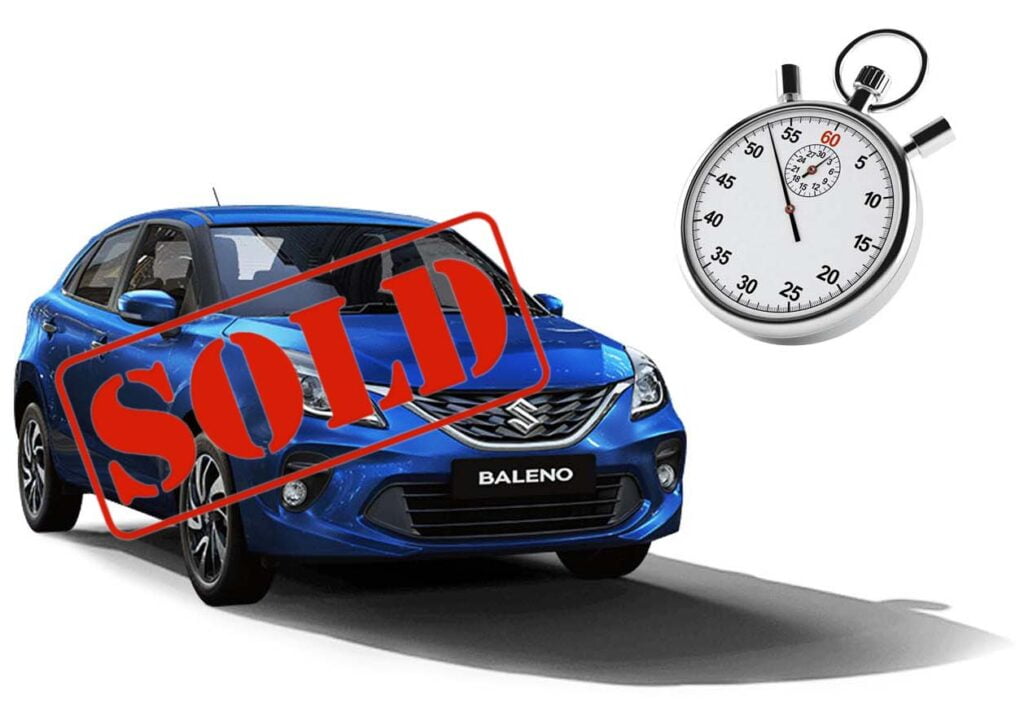 Maruti Baleno comes with a 1.2-litre petrol engine making 83 hp and 113 Nm in the regular version and 88 hp and 113 Nm in the smart hybrid version. There are options of either a 5-speed manual or a CVT automatic gearbox. The prices of the Baleno range between Rs 5.99 lakh and Rs 9.45 lakh, ex-showroom. The facelifted version of the new Baleno has already been spied undisguised and looks quite modern with sleek headlamps and taillamps. It is most likely that it will carry on with the same engine-gearbox combination as the one of sale currently.
Also read: Latest Maruti Baleno and KTM Duke Crash Shows Importance of Safe Riding