This 10 Year Old Kid was found taking a joyride in a Hyundai Creta. The latest news suggests that the parents have been booked for this crime.
In India, underage driving is a normal thing. Most of the children either by lying or because of their parent's negligence start driving even when they are under 18. However, this is one case which has beaten all the records. A 10 Year Old Kid or a Class 5 Student was caught driving a Hyundai Creta.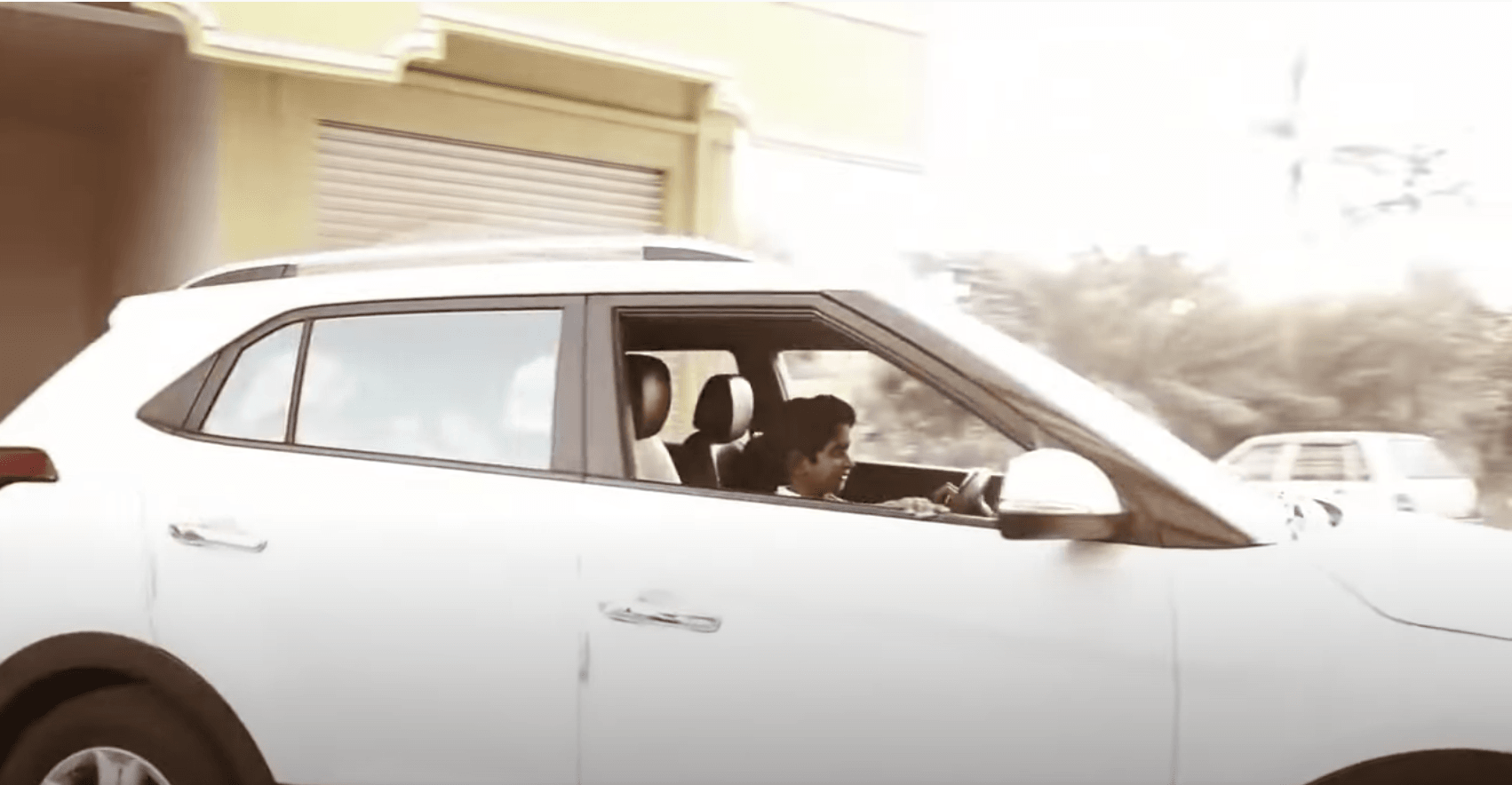 In the video, it seems like a kid is driving the Creta for a song or entertainment purpose. He can be seen taking out his friend for a joyride in the traffic. You can literally see him sitting on the edge of the seat because his height is too short for him to be seated comfortably. Wondering how can he use the accelerators even then.
Also Read: This Ford EcoSport Ran 2 Lakh Kms Even After An Accident Worth 5 Lakhs
The kid goes through the traffic easily showing that he has a good experience of it. The Hyundai Creta can be seen going through narrow roads, reversing and sometimes going at a higher speed. The kid can barely look if there is anything in the front of the car. Such behaviour is illegal as well as dangerous.
And to top it, none of them are wearing any seatbelt too. The Hyundai Creta in the video is the automatic variant which explains why it is easier for the kid to drive. Last update that we got was that the parents of this kid have been booked for letting their minor kid drive. If a minor is found driving or riding without any license, then his/her guardians are held guilty of the crime.
As per the Motor Vehicle Act 1988, if a juvenile is found driving without any valid learner's license, the guardian or parents might face imprisonment of up to 3 years and a penalty of Rs 25,000. Any custodial sentence for the juvenile shall be discussed, depending on the situation and if there is anything else involved.
Also Read: What Happens To Mahindra XUV300 In A Major Frontal Accident- Photos
In India, there are many cases of accidents caused by under age driving. Most of these juveniles are aged between 16-18 and this is the first time we have ever heard about a 10 year old. Along with that, there have been many cases of underage drunk-driving and underage hit and run. Before the matter comes into the hand of Police, parents themselves should take care of this.
Join us for FREE NEWS Updates on our Whatsapp Community or our official telegram channel.