YouTubers have unique ways to test the fuel economy of popular bikes and this is one such instance.
In a bizarre way to test the mileage of a Bajaj Pulsar 220, a YouTuber decided to fill 120 ml of fuel in the bike. Now, the Pulsar range of bikes is extremely popular in our country. High mileage and affordability with performance are some of the key reasons for that. That is exactly what the YouTuber set up to test in this unique video.
You may also like: 2022 Hero Glamour XTEC Real World Mileage Will Leave You STUNNED
You may also like: Check Out The Mileage & Top Speed of a 40-year-old Rajdoot
Mileage of Bajaj Pulsar 220
This Pulsar 220 has been driven for over 1,45,000 km making it quite old. Also, the YouTuber has done some modifications to the bike which might result in higher fuel consumption than the average motorcycle. For this test, he emptied the fuel tank by driving the bike until it stooped. After that, he went to the petrol pump and filled petrol in a container worth Rs 10. Since this video was shot in January 2021, the fuel prices were not that high. Hence, he was able to get around 120 ml of fuel. He connected his bottle of fuel with the carburettor and began his journey.
You may also like: Yezdi Roadster City Mileage Test Captured In A Video
During the course of his journey, he stayed on the highway. However, he didn't drive around the optimal 60 km/h, which is where most automobiles give the best mileage in the lightest gear. He drove the bike a bit fast at times too. In fact, the speedometer of the bike during the entire trip was visible. He was hitting around 70-80 km/h and braking often due to undulations on the road. So, one could consider this close to real-world driving the mileage to be normal too. He finally stopped when the bike was dead in response to the throttle input.
You may also like: Bajaj Pulsar N250 City Mileage Tested – Awesome Results – VIDEO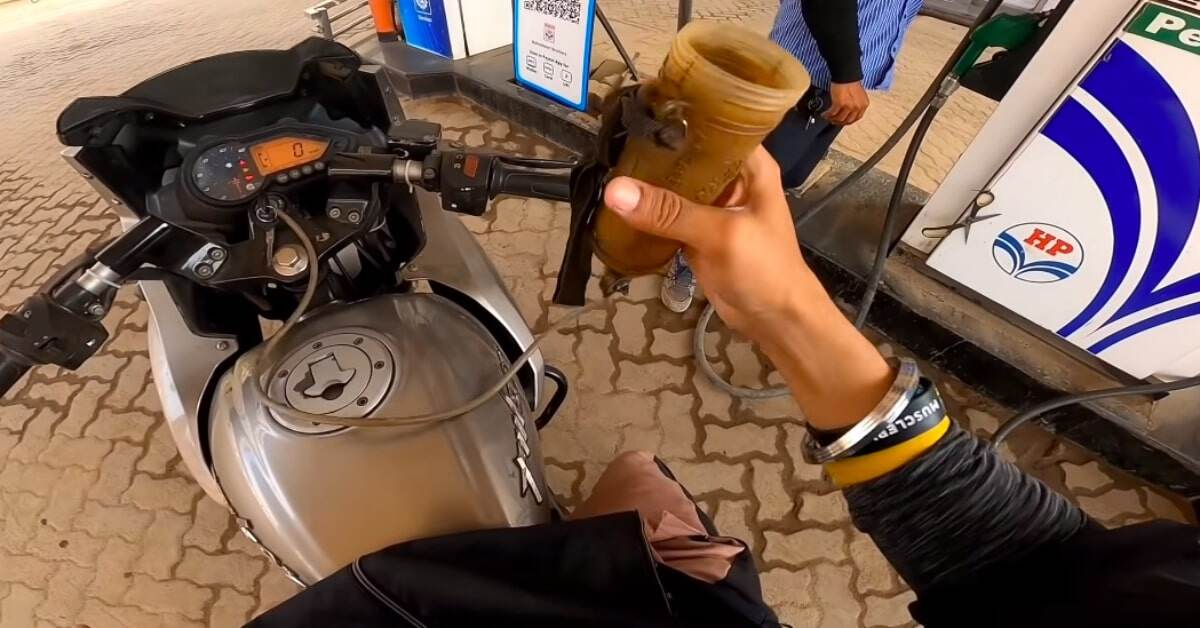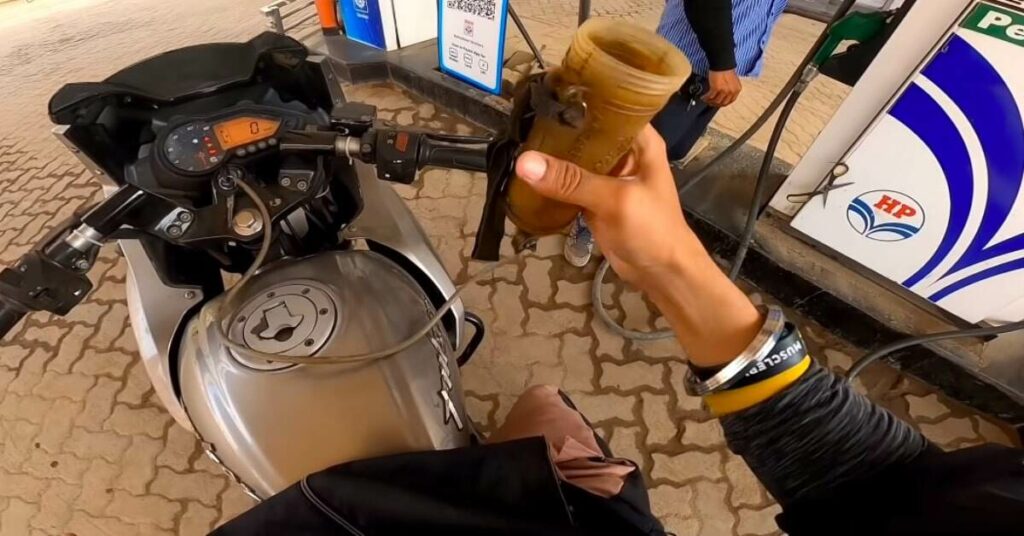 In total, he managed to drive the bike for about 5.8 km. After a few rudimentary calculations, the YouTuber arrived at the number, 46 km/l which is very impressive. At the time and place of this video, the YouTuber considered the price of the fuel to be Rs 80 km/l. So, keep that in mind before drawing conclusions. Also, we must mention that you should not drive bikes like this without fuel because it could cause long-term damage to the components.