Honda has been producing Honda CR-Z, which is a compact hybrid electric car, for quite some time now and making it special enough is the fact that despite being a hybrid vehicle, it is a true sports car under the skin. The market has awaited the updated version of the CR-Z and finally the company has revealed the pictures of the 2013 CR-Z featuring a range of improvements focusing on style and performance.
The styling of the car has been enhanced by subtle improvements made to the exterior as well as the interior. Performance of the car has also been improved by increasing the combined power output of petrol engine and electric motor to 135 BHP without compromising the fuel economy or increasing the emissions.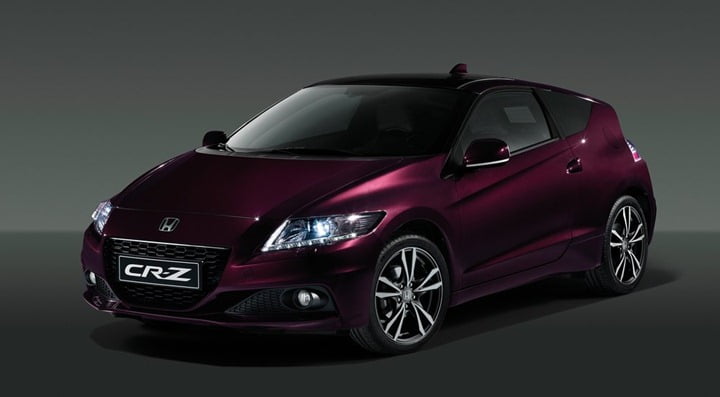 Beside the abovementioned improvements, changes include a Lithium ion battery for the first time and a Plus Sport (S+) boost system. Styling upgrades made on the 2013 CR-Z include a new front bumper, a revised grille, an aerodynamic diffuser at the rear, 17 inch alloy wheels and two new colours: Energetic Yellow and Aurora Violet.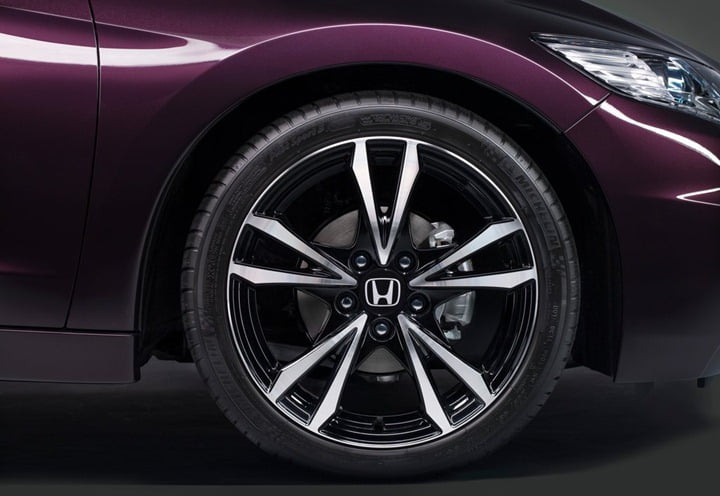 Honda has also updated the hybrid compact car's interior with a new colour scheme while cabin storage capacity has also been improved.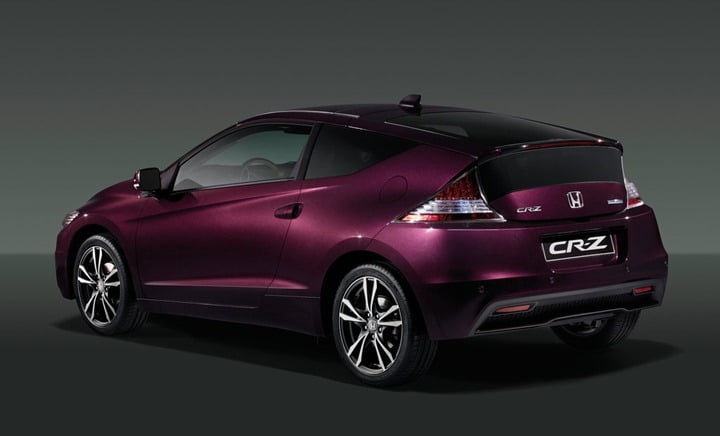 The ECU (Engine Control Unit) and variable valve timing system of the car's 1.5 litre petrol engine have received an update. As a new addition comes an anti-vibration knock sensor. The crankshaft material has also been changed and all these changes together have improved the total power output from 112 BHP to 119 BHP. The electric battery has also received a remarkable update with Honda adopting a lithium ion battery over the earlier Nickel-metal hybrid pack, thereby making an improvement of 6 BHPs.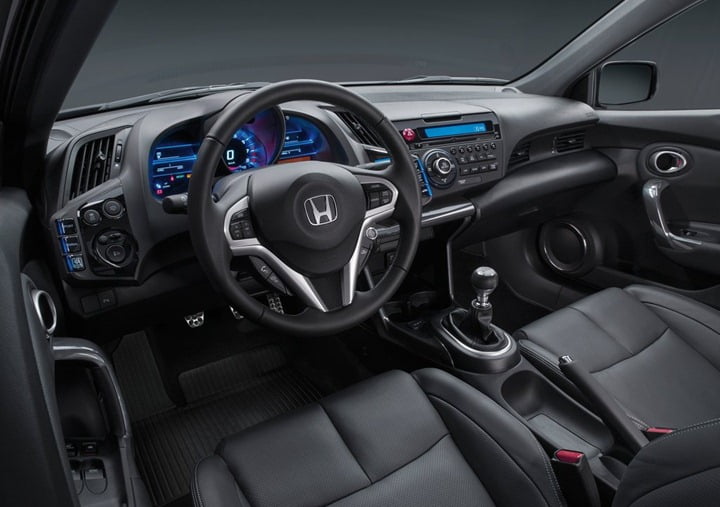 So the hybrid powertrain delivers 135 BHP of max power at 6000 RPM and 190 Nm of peak torque. The 0 to 100 km/h sprint time has been improved from 9.7 seconds to 9.0 seconds flat and the car attains a top speed of 200 km/h. The fuel consumption is 56.5 mpg and the car emits 116 g/km of CO2.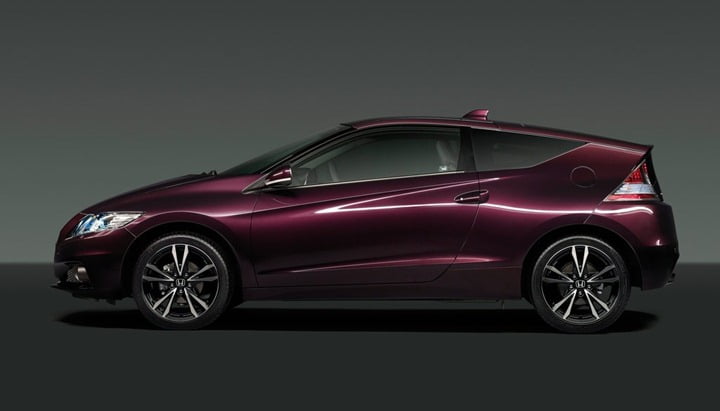 The Plus Sport (S+) boost system which is a new addition is a performance oriented feature. If the battery is more than 50 percent, the driver can activate the system by pressing the S+ button on the steering wheel and when the accelerator is pressed, the car will deliver increased acceleration for up to 10 seconds.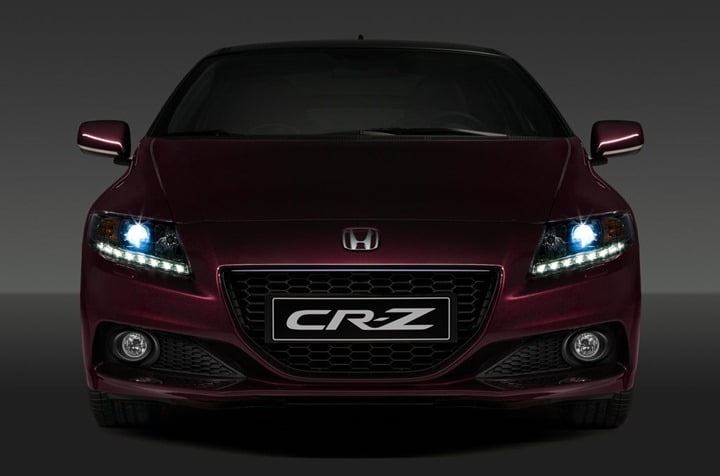 We strongly believe that Honda is adopting a new design language for all of its products and the new Honda Jazz / Fit, which is due for 2014-15, could follow the design cues of the CR-Z. We will keep you posted on the latest updates, stay tuned to Car Blog India.