The high displacement capacity motorcycle from Mahindra 2 Wheelers, the Mahindra Mojo never really saw the light of the day after it was showcased at the 2012 Auto Expo until recently. Sometime ago, Mahindra officials reported quoted that the Mojo will indeed see production, in fact the R&D team was currently working on the project. And few days later, here we have an un-camouflaged model of the Mahindra Mojo near the suburbs of Pune. The picture was snapped when the bike was undergoing road tests, perhaps some field trials. The absence f any camouflage clearly reveals that the looks of the bike have been retained more or less the same as the concept prototype the company had showcased.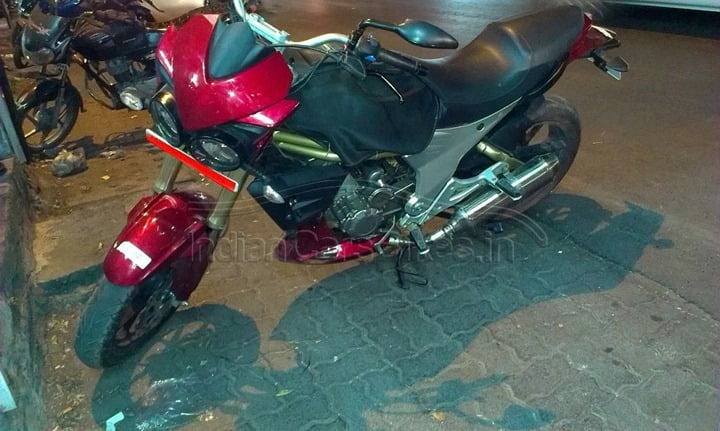 Coming to the looks, many will hate it, and many will love it. And it would be unfair to comment on this aspect till we see the bike in more flesh. Some Mahindra officials have said that the Mojo is currently undergoing endurance runs and once the results come out satisfactory, the company will go ahead with the launch of the bike, which we assume would be soon enough. With the addition of the Mojo, another indigenous manufacturer after Bajaj will be entering into the quarter-litre segment of the Indian motorcycling industry. The Mojo is likely to be powered by a single cylinder, DOHC 250cc/300cc engine that will produce close to 26 BHP of power.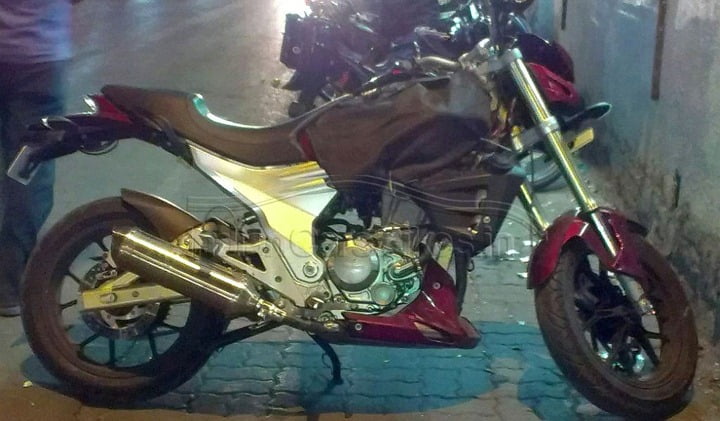 A lot of the technical wizardry underneath the 2013 Mahindra Mojo was developed initially in collaboration with Italy's Engines Engineering and it is expected that Mahindra will still retain them. For example, the bike gets a Ducati Energia ECU, an advanced closed-loop fuel injection system giving you a smooth fuel delivery in all terrains. It also gets dual exhausts! Although it doesn't make much sense to put a dual exhaust on a single cylinder, but the dual exhausts would definitely look cool. More features to be uncovered when the bike is launched, which will be soon enough, maybe by May?
Also read- What Happened To Mahindra Mojo?
image credits – ICB