Within 40 days of its launch, the 10th generation Honda Civic has managed to garner more than 2,400 bookings; more than 5-month sales of the segment.
It seems that the launch of the 10th Generation Civic is turning out to be a boon for Honda Cars India. Even after missing from the scene for more than 7 years, the returning 2019 iteration of this D-segment sedan has managed to garner more than 2,400 bookings.
This number account is more than the combined sales of the entire D-Segment for the last 5 months. And the Civic managed to achieve the same within 40 days of its launch in our country.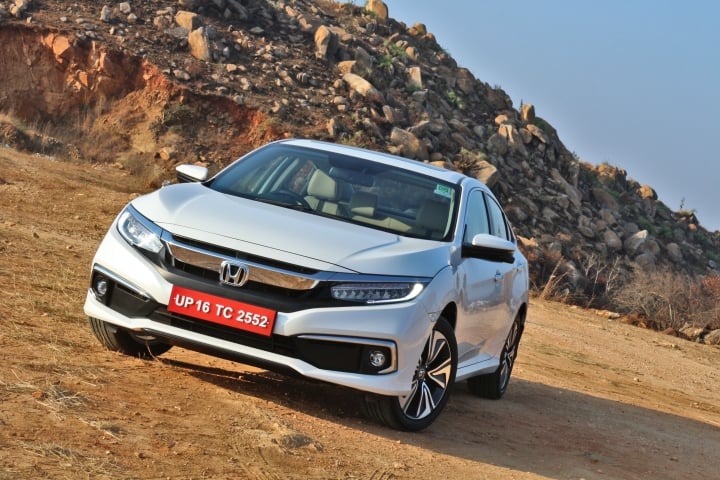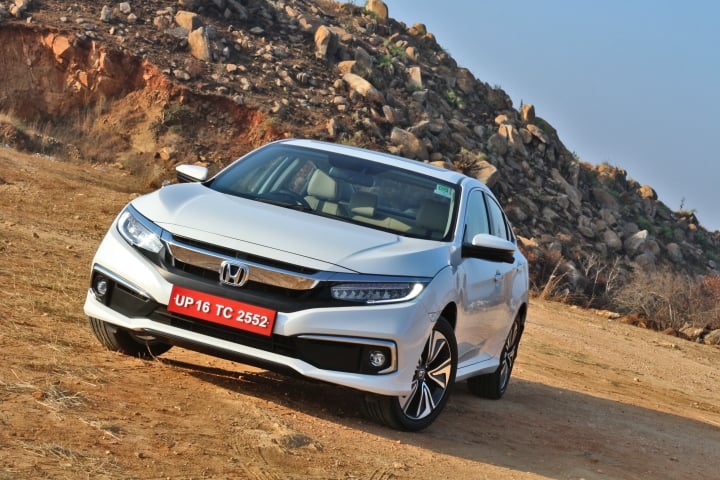 From this, it has become quite obvious that there are a whole array of Civic fans in India. The new iteration of this vehicle is acting as the perfect upgrade for those who have kept hold of their previous generation of the Civic. And for those too who are looking an upgrade from the Honda City.
Also Read: Crider sedan could influence next-gen Honda City's design!
Out of the total bookings received for the Honda Civic, about 85% is for the petrol derivative of this vehicle. And out of these, major chunk is of the top-end ZX variant.
If the 10th Generation Honda Civic keeps up the momentum, it could mark the revival of the mid-size sedan segment in India. Recently, this segment has succumbed to the demand for mid-size SUVs.
Also Read: Honda to launch a hybrid car in India within the next three years
The current generation of the Honda Civic comes with petrol as well as diesel derivatives. The petrol derivative gets a 1.8-litre, naturally aspirated engine. While the diesel unit is a 1.6-litre turbocharged unit. The former comes as standard with a CVT automatic transmission. While the latter offers a 6-speed manul transmission.
The prices of the Honda Civic starts from INR 17.70 lakh and goes up to INR 22.30 lakh (ex-showroom).