Over 1 Lakh Hyundai Venue have been sold since the launch in May 2019. The compact SUV is priced from Rs 6.70 Lakhs (ex-showroom).
Hyundai Venue is the latest compact SUV in India and immediately garnered a high demand. It entered the top 10 selling cars of India and soon took the best selling SUV title from Maruti Vitara Brezza. Now, Hyundai has confirmed that they have sold more than 1 Lakh units of the Venue sub compact SUV in India.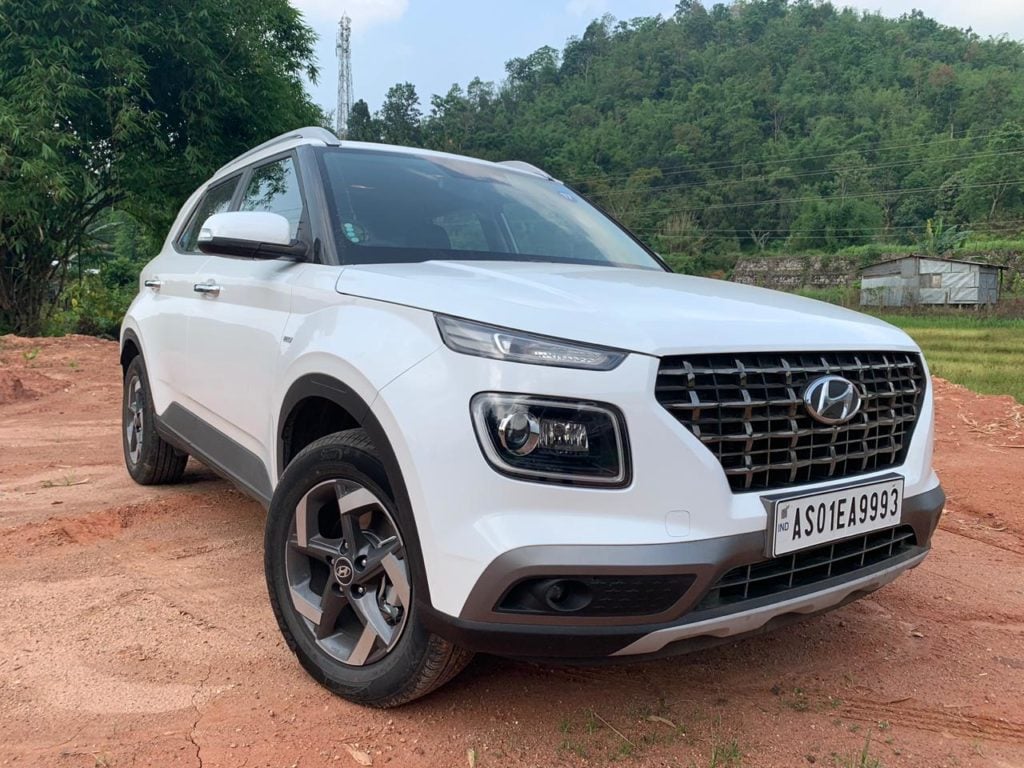 Out of the total figure, 97,400 units of Hyundai Venue were sold in India. Around 7,400 units were exported to foreign countries. Within literally 12 months, Hyundai has achieved such a milestone for its SUV. Out of these sales, nearly 44% accounted for the turbo petrol variants. That means, nearly, half of the Venue sold in India are turbo petrol ones.
Also Read: 2020 Hyundai Creta Already Available As A Used Car For A Cheaper Price And With A Lower Waiting Period
Nearly 30% of the sales accounted for the diesel variants, making the NA petrol variants sold the least. Earlier, through reports, we had got to know that the mid-spec and top-end variants of Venue are the best selling ones. Also, the petrol engine comes only for the base-spec trims and the turbo engine comes only for the mid-spec and top-end trims.
Venue comes with three engine options including a 1.0 Litre three-cylinder turbo petrol, a 1.2 Litre four-cylinder petrol and a 1.5 Litre diesel engine. The turbo engine is good for 120 PS and 175 Nm of peak torque, making it one of the most powerful SUVs in its class. The petrol engine is good for 83 PS and 113 Nm of torque.
The 1.5 Litre diesel engine is a detuned version of the one found in new Creta. The motor produces 100 PS and 225 Nm of peak torque. Engine options include a 5-speed MT for the petrol variant, 6-speed MT for the diesel and turbo variants and an exclusive 7-speed DCT for the turbo variants.
Also Read: Hyundai Creta Diesel Selling More Than Creta Petrol And Turbo Petrol – Why?
Venue comes loaded with many premium features like electric sunroof, cruise control, touchscreen infotainment system with Android Auto and Apple CarPlay, Blue Link internet car technology, automatic air conditioner, air purifier, LED headlamps and much more. The prices start at Rs 6.70 Lakhs going up to Rs 11.50 Lakhs (all prices ex-showroom).