Force Gurkha is a widely anticipated SUV in our market in the 5-door guise but it has made its appearance at the Indo Defence Expo and Forum in Indonesia recently.
The 5-door version of the Force Gurkha with a missile launcher has been unveiled for the Indonesian market. It was showcased at the Indo Defence Expo and Forum that took place from Nov 2 – Nov 5 in the capital city of Indonesia. The familiar Gurkha SUV was seen there with the Ksatria nameplate. It is being developed by Republik Motor in cooperation with Force Motors for the defence sector in Indonesia but the civilian version of the same will be available at a later stage. There are plans for local manufacturing as well.
You may also like: 5-Door Force Gurkha Arrives Much Before 5-Door Mahindra Thar and Maruti Jimny – Walkaround Video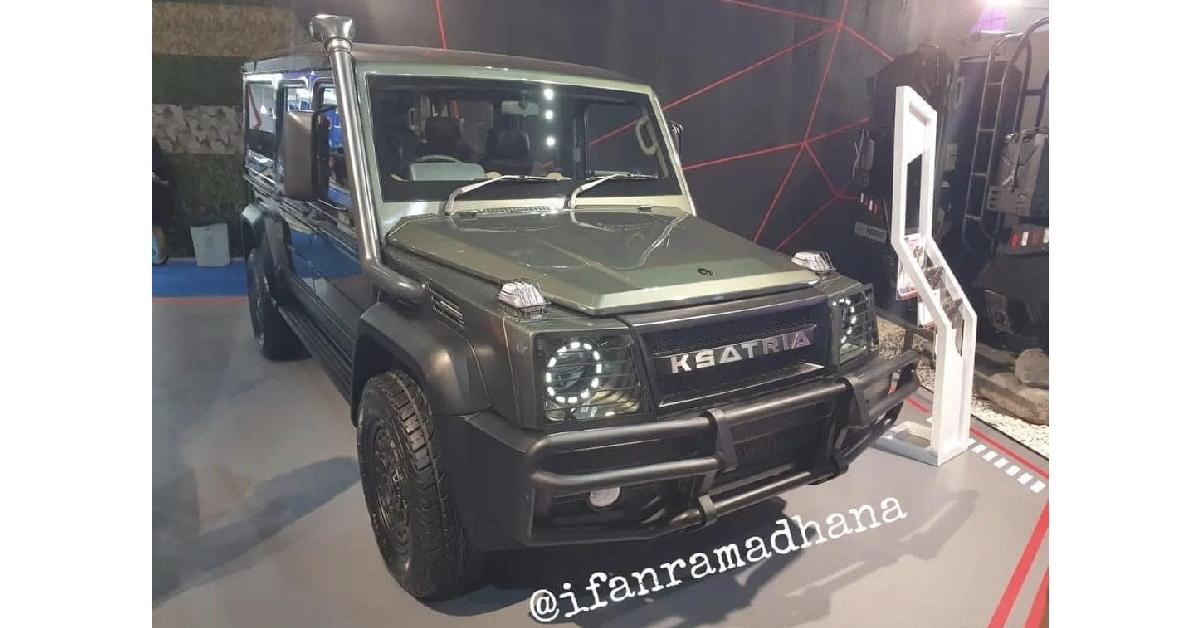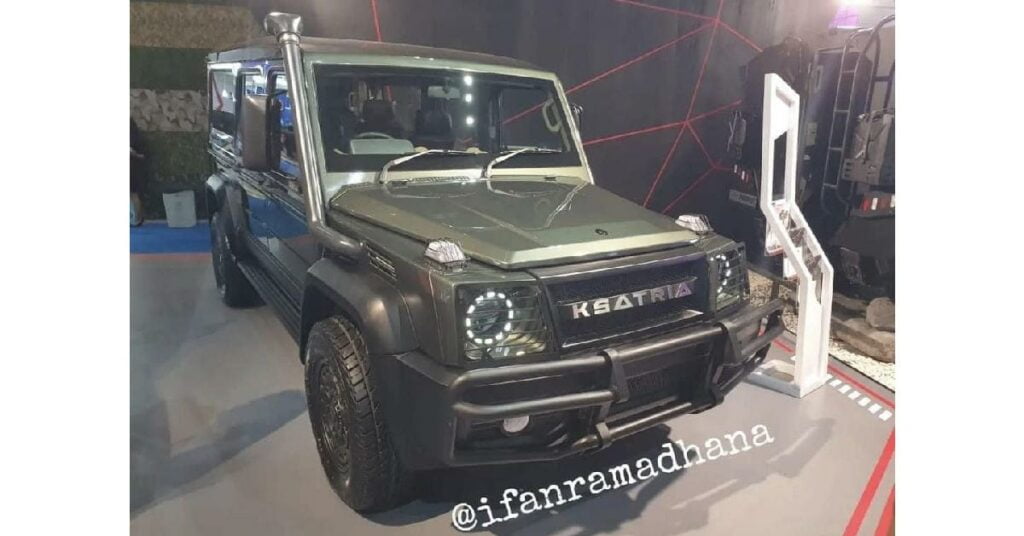 You may also like: First Ever New Force Gurkha With Luxury Interior – VIDEO
5-Door Force Gurkha Unveiled
These images have been shared by ifanramadhana on Instagram. The SUV was showcased in two variants – SUV and Pickup truck with a dual cabin configuration. As seen from the images, the exterior styling is not all that different from the SUV that we have in India. In fact, this is a simple rebadged version with 'Ksatria' lettering instead of the 'Gurkha' on the front grille. It is flanked by round headlamps with LED DRLs around them, a sturdy bumper with protection rods, chunky and pronounced wheel arches on the sides and a missile launcher at the rear.
You may also like: Karnataka Forest Dept Chooses Force Gurkha Over Mahindra Thar
Apart from that, the G-Wagon-like high bonnet with turn indicators on the extreme edges is still present. Additionally, there are side steps for easier ingress and egress, black strip on the door panels and stylish alloy wheels with high-profile tyres. At the rear, there is a dual-square pattern for the taillamps which are covered by a protective grille and a step to climb at the back just under the rear bumper.
You may also like: WATCH First-Ever 2022 Force Gurkha vs New Mahindra Thar in Tug of War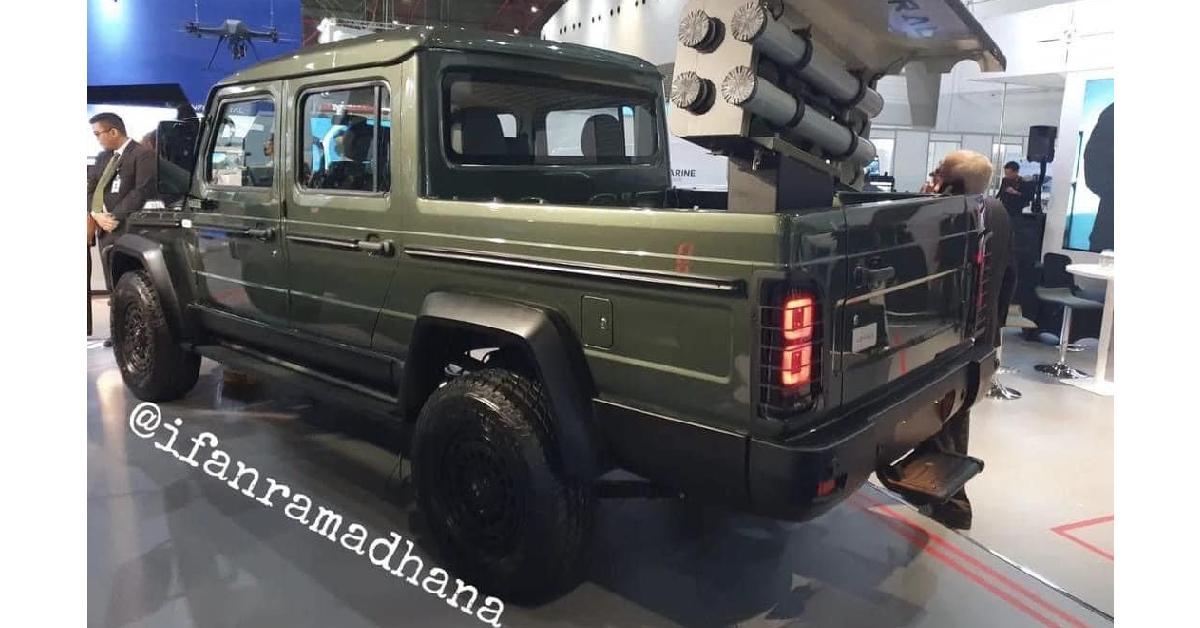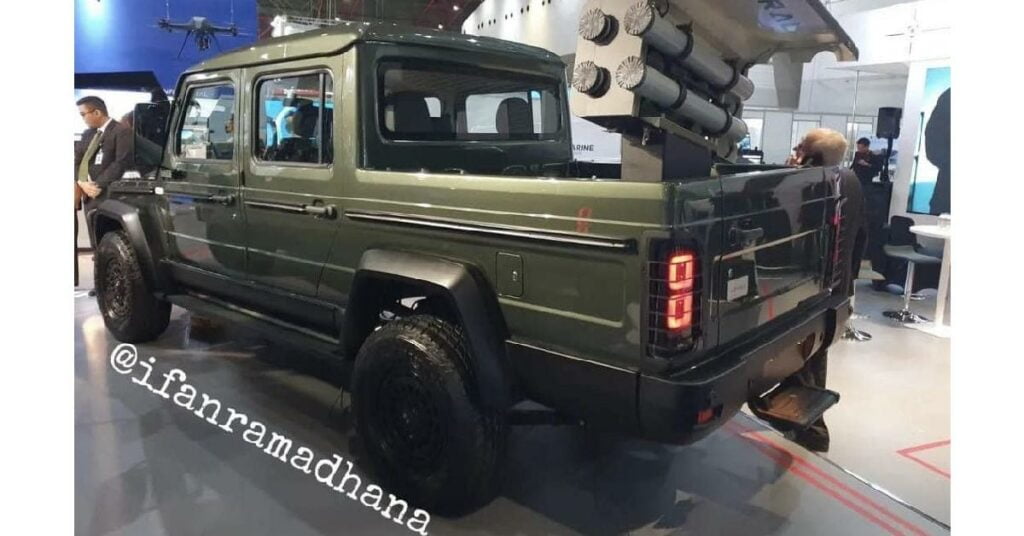 Specs
Just like the Force Gurkha in our market, this one also comes with a sole 2.6-litre diesel mill that outputs 91 hp and 250 Nm of peak power and torque. This engine comes mated to a 5-speed manual transmission. There is also the 4×4 drivetrain making it off-road capable. Needless to say, it has mechanically locking differentials for total control of the SUV. The 5-door Gurkha launch is just around the corner in India as it will arrive even before the much-awaited 5-door Mahindra Thar.