Popular for its off-roading capabilities and rugged nature, Force Gurkha finds a new buyer in Karnataka Forest Department who purchased 4 SUVs.
In an interesting development, the Karnataka Forest Department has incorporated 4 new Force Gurkha SUVs into its fleet. Now, the capabilities of the Gurkha need no introduction. It has been in our market for a long time now. The hardcore off-roading community finds the SUV very capable and considers it up to the mark with something like the widely popular Mahindra Thar. Apart from these two, there is no other product in the segment.
You may also like: First Ever New Force Gurkha With Luxury Interior – VIDEO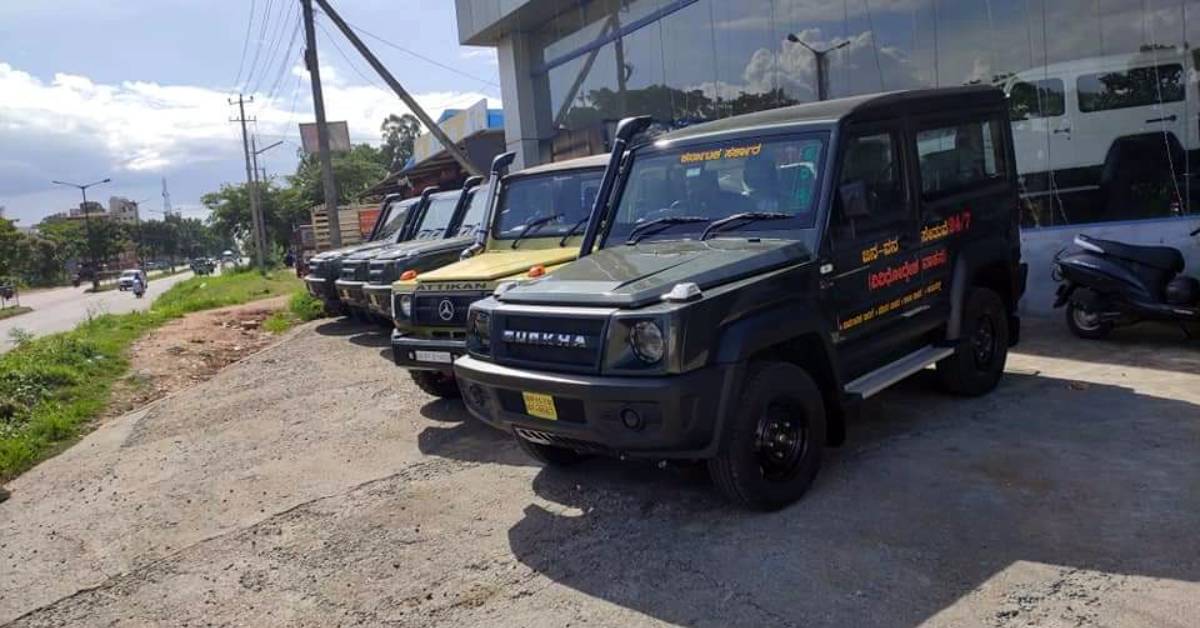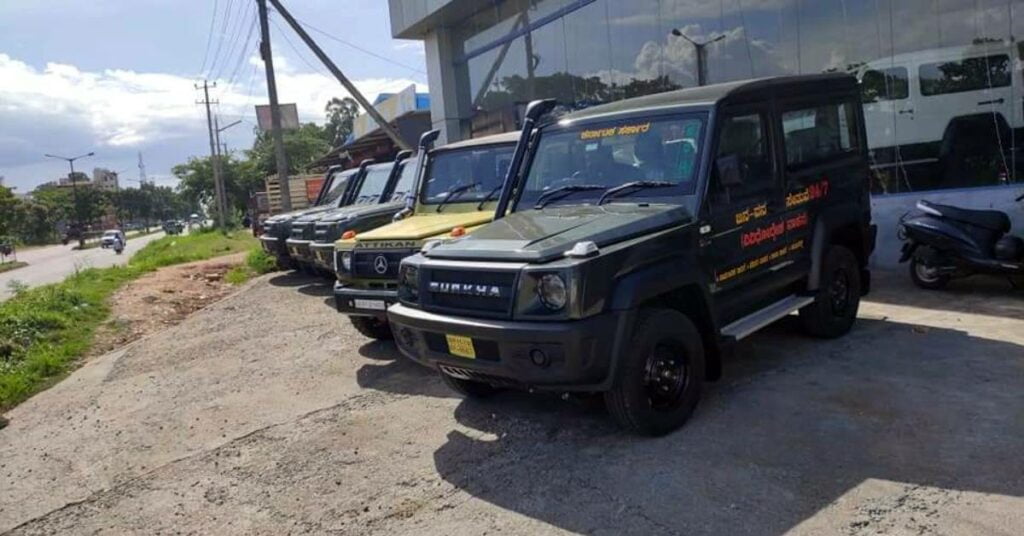 You may also like: WATCH First-Ever 2022 Force Gurkha vs New Mahindra Thar in Tug of War
Karnataka Forest Department Buys 4 Force Gurkha SUVs
According to Gurkha Club Page on Facebook, the Forest Department in the Kollegal in Chamarajnagar Distt. in Karnataka bought 4 brand new Gurkhas. Now, as you might know, the Forest Department needs 4×4 and rugged vehicles as a part of their job. They have to consistently drive into thick jungles where roads are scarce. Hence, no ordinary vehicle is successful in such harsh conditions. The department choosing the Gurkha is a testament to the capabilities its harbours. The SUV is rugged, strong and utilitarian, which is needed in treacherous conditions.
You may also like: New Force Gurkha vs Mahindra Thar Comparison – Specs, Features & More
Specs
The Force Gurkha comes with a sole 2.6-litre diesel mill that outputs 91 hp and 250 Nm of peak power and torque. This engine comes mated to a 5-speed manual transmission. There are plenty of off-roading goodies like front and rear differential locks and 4 H and 4 L gearbox settings. These will set up past almost all challenges that an off-road environment can throw at you. The Gurkha comes in a single fully-loaded variant that costs Rs 14.49 lakh, ex-showroom.
You may also like: This Mahindra Thar Pays Homage to Legendary Willys Jeep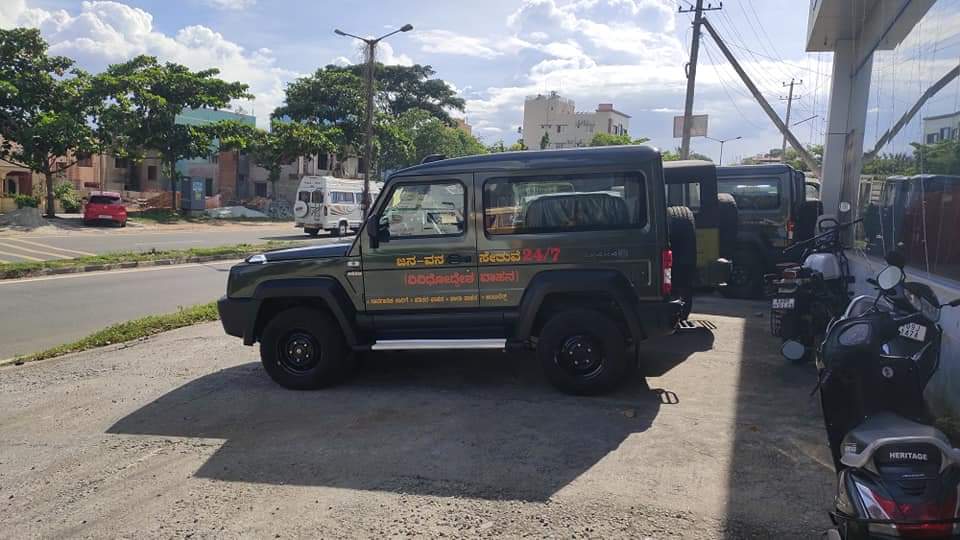 Compared to its competition, the Mahindra Thar is over Rs 1.50 lakh cheaper with the top diesel trim of the Thar costing Rs 16.03 lakh, ex-showroom. The theme of lifestyle off-roading vehicles in India is slowly gaining popularity, especially with products like the new Mahindra Thar, Isuzu V-Cross and Toyota Hilux. While the last two belong to the more expensive side of the spectrum and are lifestyle pickup trucks, the Gurkha and Thar are your only options if you are looking for a rugged and capable SUV.