Once the pride of mega-star Amitabh Bachchan, the white Lamborghini Murcielago is now in a pretty sorry state
Seeing a supercar in a pitiable condition can be heart-breaking for anyone, even more so when the vehicle is highly expensive and of a great reputation. Today, we have many major supercar marques officially available in India. Still, Lamborghini continues to have a special place in the hearts of every motoring enthusiast. Sadly, today, we have visuals of an abandoned Lamborghini Murcielago that was once owned by mega-star Amitabh Bachchan. The iconic sports car is slowly getting reduced to junk outside a workshop.
You may also like: Cars of Shahrukh Khan in Dubai – VIDEO
You may also like: Ajay Devgn Seen In Brand-New Mercedes-Maybach GLS600 Worth Rs 3 Crore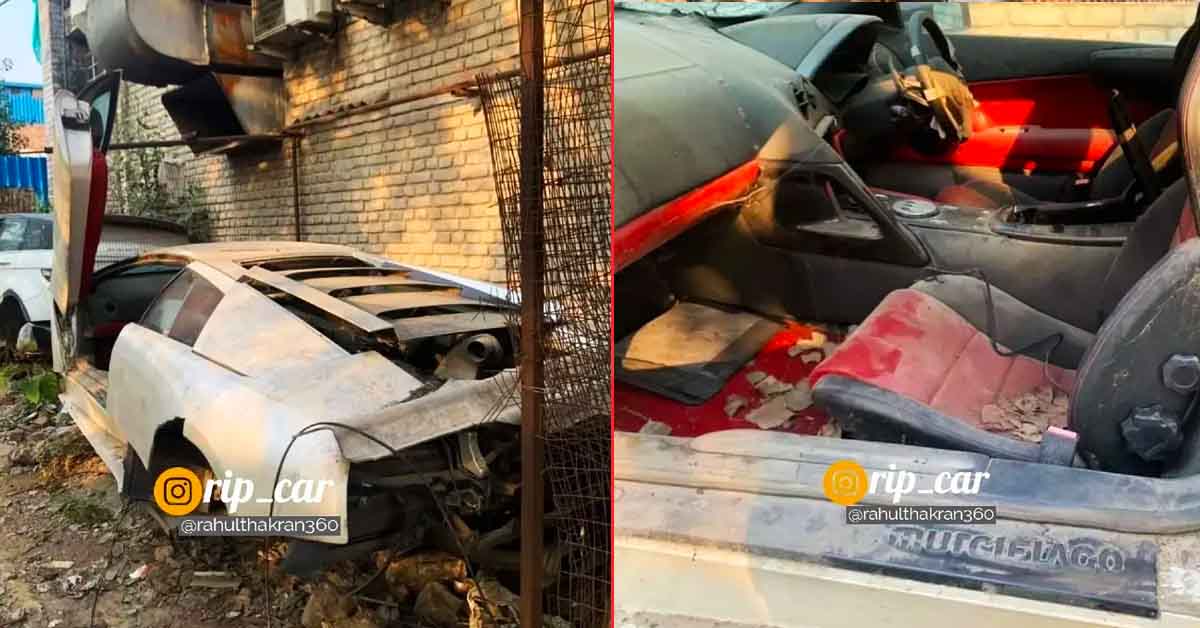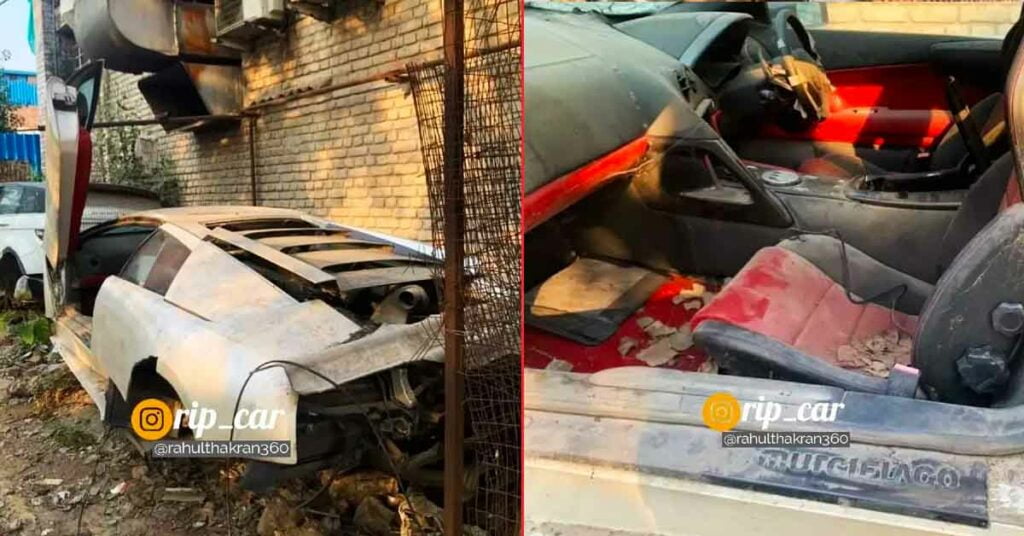 You may also like: Cars of Pathaan Movie Cast – Shahrukh's S-Class to Ashutosh Rana's Kia Carnival
Had an Accident in Delhi
An account on Instagram has uploaded a set of pictures that show the white Lamborghini Murcielago that was once owned by none other than Amitabh Bachchan. After the actor sold this vehicle, it met with a pretty serious accident in Delhi in the hands of its new owner. A long period of neglect has further worsened the condition of the supercar.
While it looks like the supercar can be restored to its former glory, doing so might not be a practical option for the current owner. Firstly, finding spare parts can be a difficult task. Plus, even if one finds them, they're sure to be cost an arm and a leg. This makes it really impractical to restore this beauty. No wonder, then, that the owner has thought it best to abandon the vehicle. Repairing any exotic car like the Murcielago can be extremely expensive in case there's no insurance.
You may also like: Suniel Shetty Seen in Rs 2.19 Crore Land Rover Defender at Athiya's Wedding
Amitabh Bachchan Once Had a Range of Lamborghini Cars
Amitabh Bachchan once revealed in a tweet that he has owned many Lamborghini cars like Gallardo, Diablo and Countach outside India. He further said that he has sold all these vehicles as he did not have time to enjoy them. The mega-star even had Lamborghini's first SUV – the LM200 in London.
Amitabh Bachchan seems to love cars and has even owned many expensive vehicles. This white-coloured Lamborghini Murcielago, though, is easily the most performance-focussed cars he has owned. At the moment, the veteran star owns cars like the Mini Cooper S, Lexus LS 470, Mercedes-Benz S-Class, Mercedes-Benz GLS, Land Rover Range Rover Autobiography, Toyota Camry Hybrid, Bentley Continental GT, Mercedes-Maybach S-Class and Mercedes Benz V-Class.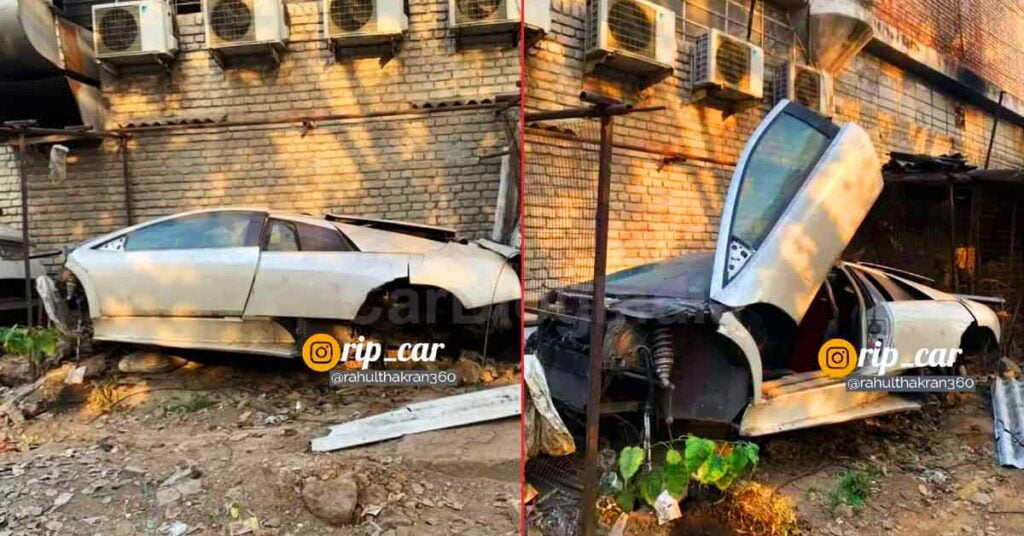 You may also like: Urvashi Rautela Seen in her Rs 2.28 Cr Mercedes S500 – VIDEO
In the past, Bachchan has even owned the Mercedes-Benz SL-Class, BMW X6, Mercedes-Benz E-Class, Porsche Cayman, Rolls Royce Phantom, Lexus LX and Toyota Land Cruiser.
Join us for FREE NEWS Updates on our Whatsapp Community or our official telegram channel.